Rough news in Vancouver industrial affairs this week, as word got out that Phil Western, aka Philth, aka longtime Download member and general collaborator in all things S'Puppy (and longtime maven at dearly departed record shop Odyssey Imports) has been hit by a particularly nasty and potentially fatal infection. You can read more details, but the long and the short is that helping Phil out via his Bandcamp would be truly appreciated. We've been fans of Phil's for years, and we're both pulling for him to fight this thing off. If yr relatively unfamiliar with his work, you could do a lot worse than starting with the sublime Dark Features, and there's plenty of newer and interstitial releases for die-hards like us to get caught up on. We'd hoped for a somewhat cheerier note with which to head into the last Tracks post of the year, but such is life.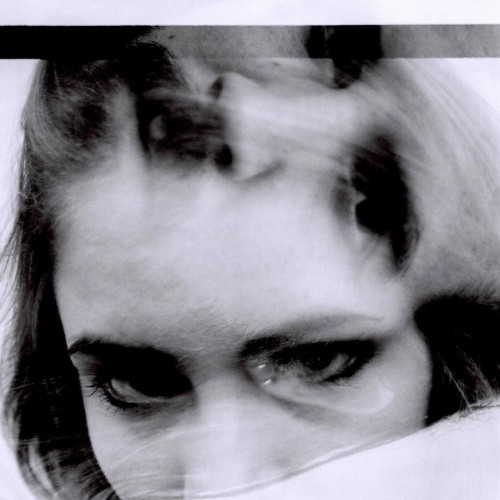 VOTIIV, "Bad Memory (Horrorist remix)"
A nice Horrorist remix of Kontravoid side-project VOTIIV highlights some of the similarities and differences each of these acts possess. On the samey-samey side, each artist looks back at some older synth sounds through a rough lens, transforming the limitations of older styles of sequencing and programming into a stylistic virtue. On the other hand, you can hear a bit of Ollie C's background in hardcore and techno in the cleanliness of his recorded sounds, nary a hair out of place, while the original had a slightly manic tumbling-off-the-rails thing going on. So has the line between minimal synth and retro EBM ever been any thinner than it is now in the twilight of 2014? Asking for a friend.

Surachai, "Form Thirty"
Surachai's wet n' wild modular style turned heads at Cold Waves, and the Chicago producer's set to continue down his idiosyncratic path with a forthcoming viny/digital release specifically designed to eschew labeling in all its forms. But hey, we'd be derelict in our duties if we didn't at least give it a crack: although this has some dark and spacey tics, there's something earthy about the core chords that lets you know Surachai's playing by his own rules.

Seeming, "Patience and Fortitude"
Are you one of those people who gets super irate about bands releasing cassettes in this day and age? Yes? Then you might wanna shut this webpage right now and go about your business. Why? Because Seeming (aka friend of the blog Alex Reed and Aaron Fuleki, ex of Thou Shalt Not) are releasing their new EP/bonus album Silent Discovery as a god damn 8-Track tape, fully testing the idea that the value of form and function ain't so cut and dried as we might have thought. All questions of how you even pull that trick off aside, we're excited to have new music from the post-gothic, post-synth, post-everything duo, especially when we have teasers like this oddly compelling sample based number to whet our whistles.

Weird Candle, "Regeneration"
We've mentioned local bizarro-synth act Weird Candle a couple of times on the site and podcast as a local act in the process of putting things together. Looks like they finally have an official release which we're looking forward to sinking our teeth into. While never as deadly serious as gigmates like Animal Bodies and //zoo, it'd equally be an error to write them off as nothing but a lark.

White Christian Male, "Grand Delusion"
When last we spoke about OLMS side-project, we were a bit perplexed about the distinction between it and its parent band. With new EP Spine we think the distinction is a bit clearer; with a rougher and more vaguely industrial sound that should remind you of early Puppy and maybe a little Severed Heads too. If you're not familiar with either of Dennis Hudson's acts and you like what you hear here, then make your way over to Bandcamp and check out all the goodies on offer there.

Roxette, "The Look (Xenturion Prime RMX)"
Finally, something absolutely bonkers by way of Scandinavia. When Alex reviewed the ex-Code 64 crew's debut as Xenturion Prime he couldn't have foreseen that a take on Bruce's favourite Swedish band of all time was in the cards. No one could have. And yet here we are. Whether you go "La la la la la" with Per or "Na na na na na" with Marie, it's impossible to deny this.