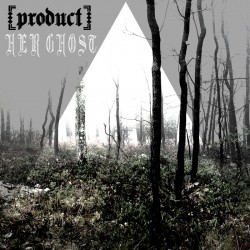 [product]
Her Ghost
Self-Released
While we have nothing against the more traditional terror EBM sounds that Portland's [product] often work with, we were most taken with the expansion into new territory that Michael Kurt engaged in on his last LP Shallow Graves. Recent EP Her Ghost seems ready-made for us in that regard, falling squarely into the same realm of post-witch sounds as V▲LH▲LL and M‡яc▲ll▲, big, emotional and foggy with nary a banger to be found. It's a good look for [product], invoking blood-soaked giallo electro on "At Midnight" and delving into neo-folk tinged sounds on the instrumental "And The Trees Dance For Her", always keeping the hazy atmospherics at the forefront so you don't notice the subtly changing arrangements going on in the background. The latter half of the EP is filled out with some interesting thematic remixes courtesy of Wychdoktor, SALT, Sidewalks and Skeletons and Chant, but the first four tracks stand confidently on their own; an excellent primer on some of the more interesting sounds birthed from the witch house implosion and an artist who is gradually integrating them into his own oeuvre. Buy it.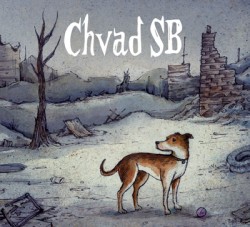 Chvad SB
Crickets Were The Compass
Silber Records
Often drone music gets tagged as being dispassionate or dissasociative, or, if it is taken as communicating emotion, cosmic wonder or unremitting misanthropy are the handiest affective shadings. On Crickets Were The Compass, Chvad SB (of slap-happy industrial rock outfit Things Outside The Skin and work with Controlled Bleeding) brings a rare sense of frailty and personal loss to disquieting drone landscapes. Six lengthy compositions begin with sub-melodic swaths of low, reverberating pulse and hum, sometimes smooth, sometimes crackling with feedback, but by carefully augmenting these foundations with slight, fragile phrasings from guitars, vibes, and what even sounds like a prepared piano at one point, Chvad conjures intensely personal flashes of regret and loss (the titles don't hurt in this regard, either: "There Isn't A Day That Goes By", "People Keep Asking And I Say You're Well"). Although unimposing, the delicate nature of these simple but forlorn chimings can have a shattering effect, perhaps not unlike David Sylvian's recent experiments with fragmented minimalism. Buy it.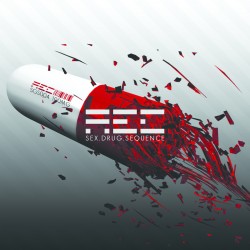 A.E.C.
sex.drug.sequence
solid.grey.skys.recordings
Tyler Newman's debut as A.E.C. was something of a lost record, shelved for a decade while Newman pursued other musical interests. The time-capsule aspect is mirrored nicely on follow-up LP sex.drug.sequence, a 12 track album that refers sonically to the sort of pre-futurepop electro-industrial that its creator was making in the 90s as part of Battery Cage and Informatik. Tracks like "Supernatural" and "Cliche" especially feel like holdovers from the era, all four on the floor momentum and ultra-quantized bass with tinkling synth sequences floating on top. The breakbeat and female vocal (courtesy of Stacey Purcell) formula of acts like Claire Voyant is also invoked, with numbers like the groovy "Strength of Steel" and "Sequential" lending some depth to the record. It's an interesting listen in light of how many industrial acts are borrowing from the dark electro and straight EBM of 15 to 20 years ago, in A.E.C.'s case we get to hear an artist of who actually worked in that decade do a fairly straight take on one of that generation's less plundered sounds, one that he himself was instrumental in defining. Buy it.