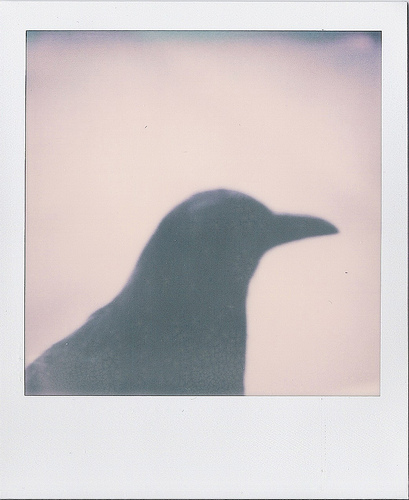 Would you think less of us if you knew we were sitting around talking about RBI Baseball, drinking watermelon beer and watching The Crow while banging out this thirteenth instalment of So Fragile? Despite the ample distractions, we're pretty happy with the end o' summer thing we got going on here, melancholia framed with some pretty straightforward beats and basslines for your midnight walks in the dying days of the shortest season. And hey, the inclusion of certain artists on it echoes the very first mixtape we ever did for ID:UD. Stick that in your memory of things past pipe and quietly smoke it in a moment of distant reverie!
As we are wont to do we'd like to encourage y'all to look into the bands we've featured here and maybe throw them a buck or two for a song. Stream the mix or download from Soundcloud! And gentlemen, by all means, I think we ought to have an introspective moment of silence for poor old Tin-Tin.
Continues, "Reckless Heart (Rotersand Rework)"
Could you tell that we were excited to get the scoop on the Continues remix EP over the weekend? Our love for that release's source material is well-established, and we're happy to be able to expand its reach in our DJ sets with remixes like this, it's Rotersand who deserve some love on this one. They consistently provide solid remixes that get to the heart of the track they're working with. Note how despite beefing up the bass and drums on a very delicate and emotional track they never step on the vocals, it's all in service of the song. Good stuff, go d/l it why don't you?
Agent Side Grinder, "Life In Advance (Jacques C Remix)"
The post-punk/classic EBM crossover of ASG's Hardware was something of a revelation for us this year, although this particular mix happens to be of an earlier, far less identifiably industrial-influenced track. The wistful romantic vibe reminds us of "Sparrows & the Nightingale", so much so that the two are bound to get mixed into one another at our upcoming gigs. We love Sweden, and this is the kind of song we'd put on a tape for that great nation if it were our high school sweetheart.
Din [A] Tod, "Cold Star"
Speaking of bands that crossover from post-punk into electropop territory, few do it better than these stylin' young Teutons. We're not ashamed to admit that we're getting pretty antsy waiting for new material from them – hell, we featured another track from their 2009 album on our very first ID:UD mixtape – and while we got word back around Christmas that they were in the studio, it's been mum since then. What's up, D[A]T? You never call, you never write…
The Present Moment, "Candy O"
While we've been harping on about Scott Milton's sophomore effort for quite some time on these here pages, we've also enjoyed his debut a good deal and thought this track – though not a Cars cover – is a great example of the breadth of The Present Moment's influences and ability to apply them. There's something in the water in LA right now, and Scott drinks 8 glasses a day.
Organic, "Jonny Craque"
A tip of the ID:UD Vancouver Canadians baseball cap to our pal Mattias at Complete Control Productions for sending this one over by request! Organic are CCP's new Belgian signing, and from what we've heard of their forthcoming debut their live-bass and programming sound should fit nicely with the array of sounds that have made that label one of our favourites. The record drops in September, considering the quality of this album cut and the first single we're keen to hear it in full.
DSX feat. GHST, "Anonymous"
You know, Dejan's pedigree aside, we really feel like this project is one that is gonna blow up when a proper album or EP drops. The songs have such a developed sense of build and pace to them, but are also fully availing themselves of all of the creepy atmosphere that a grimy revisiting of some core, early EBM and wave sounds can create. Show us another project from a major name in Teh Scene whose demos sound this developed but also so fresh.
In Death It Ends, "We All Die"
While we stumbled upon the sound of this tape somewhat by accident, the groove of this track has what we were going for in spades. "Forgotten Knowledge", despite being a giant, sun-blotting monolith of darkness, has proven remarkably adept when it's been called in to pinch-hit in DJ sets, or just had a few of its tracks tossed around the house on a whim. Porl King knows gloomy atmosphere, and can heap it on like home fries when he feels the need.