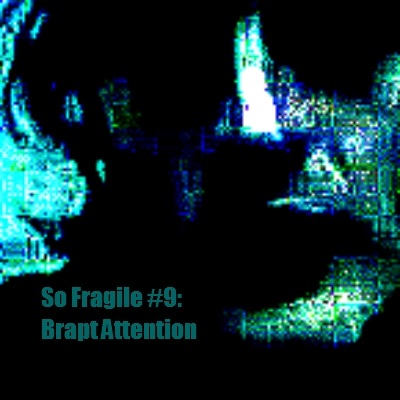 As Vancouverites we're legally required to gush about Skinny Puppy given the opportunity, and we're harsh fanboy enough to take pleasure in it when said opportunity presents itself. Have a poke through the site and you'll find a fairly endless stream of comparisons and references to the Kevs (all warranted I assure you), an observation that led to us deciding on the theme for this new mixtape, namely songs that sound like Puppy. Although not all these bands are necessarily devotees of Van City's finest, each cut was selected for capturing a certain je ne sais quoi, a brap-ish quality that we were taken with. As always, all music on the tape was purchased or provided to us via the artist or label, if you like what you hear please consider making a purchase and supporting the folks making this great music. Stream or download at the bottom of the page!
Necro Facility, "Tuxedo"
The undisputed champions of Sounding like Puppy, one of the remarkable things about Sweden's Necro Facility has been their changing focus on different regions of the SP discography in their own evolution. This track from their sophomore LP The Room is on some straight ViViSect VI styles, they've since managed to find a compromise between their primary influence and their own pop sensibility, yielding one of last year's best records.
Dead When I Found Her, "Fortune's Few"
Portland's Michael Holloway is clearly indebted to the Kevins, as this track from his excellent 2010 debut Harm's Way will attest. That said, he has a very thoughtful and well designed take on their sound that implies a very thorough examination and dissection (rimshot!) of the sonics that went into making the records he loves.
Schism Trace, "Last"
There's very little info to be found about this project, in fact they don't have any releases out yet. It's therefore difficult to say whether they're specifically influenced by SP, but we certainly hear it on this number. Bruce discussed them a bit on Monday, we'll be keeping an eye open for more from them in the future.
By Any Means Necessary, "Waste"
Fast becoming an ID:UD headphone and DJ set favourite, we like how this particular number finds a kinship between Remission/Bites and a New Beat feel. If someone used that to describe a band, we'd love them unheard, so it's just great that someone went ahead and did it.
Necrotek, "Haunted"
Between these guys and Necro Facility, there seems to be a mini-trend going between "necro" names and Puppy homages. Actually, as noted in our review of the album this hails from, SP is only one of the many ingredients present on Blacklight Magick, we just think this particular serving displays the flavour well, especially in the vocal cadence.
Formalin, "My Fetish (Tight Skins Club Rework)"
These two fellas from Berlin don't sound much like Skinny Puppy most of the time, but this remix from the single for "My Fetish" has that snare down to a T. Be curious to know how deliberate this was, or if it's a testament to how much influence Vancouver's finest have had on industrial music on the global scale.
Individual Totem, "The Ugly Game"
A slower number off of 2007's Mothfly (which had an incredibly lengthy gestation period.) This is really more of a pastiche than a direct homage to any particular Puppy sound, it was actually a bit of a surprise given Individual Totem have been around since forever (or the early nineties anyway) and never really struck us an act with a specific debt to SP. Still, great song to close the mix out with.