So, with our actual Top 25 Albums of 2011 list starting Wednesday, it behooves us to do a little house cleaning beforehand. This was a great year for records, and with so many good releases coming out there's always going to be a few that slip under the radar, or that we liked but just weren't quite up to the level of the stuff we're throwing on our numerical year end list for one reason or another. Those albums still deserve some shine, so we figured we'd collate a list of overlooked and honourable mention LPs before we start talking top 25 Turkey (or in our case Tofurkey) tomorrow. Had this year not been so crazy strong over all any of these albums might have made our Top 25, so kudos to all the artists mentioned herein, we're looking forward to hearing what you do next!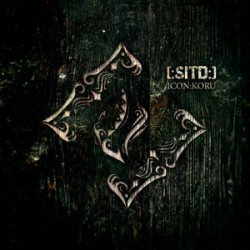 [:SITD:], Icon: Koru [Accession/Metropolis]
Very few bands do EBM as sweeping as [:SITD:], and while it didn't depart significantly from the sound established on their first three albums, Icon: Koru didn't fail to deliver either. With some excellent mid-tempo dancefloor songs, and at least one all-out banger in the form of "State of Tyranny" it's a quality club record that is worth giving some spins outside that context. Read our review.
"Code Red"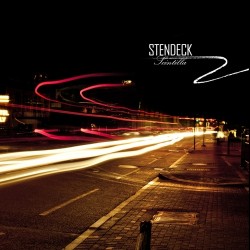 Stendeck, Scintilla [Tympanik]
A sprawling and emotional affair which perhaps runs a little long but is still thoroughly enjoyable. A lot of records in the post-Gridlock era aim for this type of synthesis between rhythmic noise and more melodic symphonic elements, but few hit the landing as well as Stendeck has here. Kudos.
"Crimson Cloud Cascade"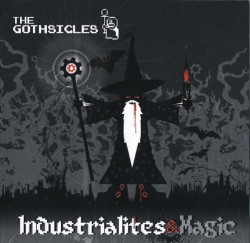 The Gothsicles, Industrialites & Magic [WTII]
As friend of the site Matt Pathogen pointed out in his write-up, this might be the first time The Gothsicles have made a record that fully expresses how fun they are minus the help of their live show. Don't mistake their use of humour for a lack of substance: far from being a joke band they're plowing ahead into territory few others in the genre have touched.
"My Guy Died (Level 12 Human Sorcerer)"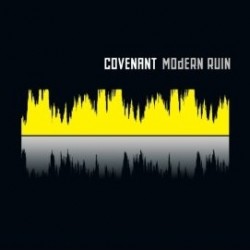 Covenant, Modern Ruin [SPV/Metropolis]
While Modern Ruin didn't quite have the staying power it seemed to show upon its release early this year, it was still a welcome return to sleek efficiency and incessant rhythms after the somewhat indulgent Skyshaper. The addition of Daniel Myer to the ranks brought the extra textures we'd hoped for without deviating too far from the classic Covenant sound.
"Judge Of My Domain"


Displacer, Night Gallery [Tympanik]
A characteristically strong and balanced outing from one of Canada's best. From downtempo to technoid and back again, Michael Morton covers all the bases while maintaining the thread of his laid-back, beautifully chill melodies.
"Invisible"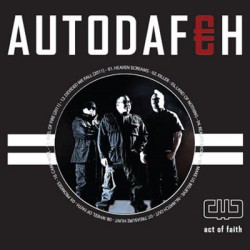 Autodafeh, Act of Faith [Scanner]
While some may scoff at the band's similarity to Front 242, no one else is mining that rich vein of material for inspiration with as much panache as these industrious Swedes. A nice switch from all the Ebb and DAF worship of the new oldschool EBM scene, Autodafeh served up an effective and modernized iteration of a classic formula on Act of Faith. Read our review.
"Heaven Screams"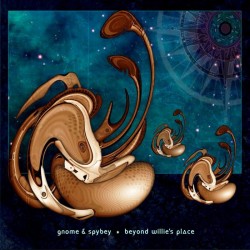 Gnome & Spybey, Beyond Willie's Place [Tourette]
The second release from a wonderful new project from the legendary Mark Spybey. His mastery of ambient waves is in full effect, but there are also some gorgeous, crystalline melodies (possibly the contribution of collaborator Tony D'Oporto) which almost recall Coil. Recommended.
Visit G&S' myspace to stream some tunes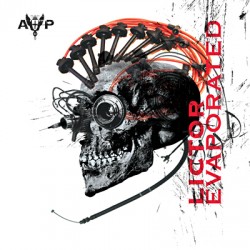 Arzt + Pfusch, Lictor Evaporated [Complete Control Productions]
One of the late 90s most beloved cult industrial acts, A+P returned to their original line-up for their anticipated 2011 release with a new orchestral bent inspired by Warhammer 40K of all things. Their sardonic sensibility still intact, Lictor Evaporated was a grimy godsend for the dark electro-industrial faithful, and another top notch release for CCP, undoubtedly ID:UD's breakout label of the year. Read our review.
"Fall of an Empire"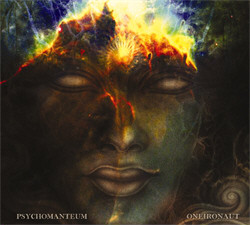 Psychomanteum, Oneironaut [Cyclic Law]
A pleasantly rich and warm dark ambient debut. It's keeping our appetite for a new Kammarheit record at bay, but Oneironaut's merits in and of itself shouldn't go unnoticed, heralding the arrival of a strong new artist in the field. One to watch for.
"To Dust"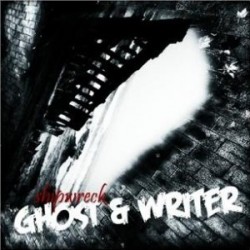 Ghost & Writer, Shipwrecks [Dependent/Metropolis]
Had we done a list of the best songs of the year, G&W's "From Hell" (or its equally good remix by Iris) would most certainly have been near the top. Seabound's Frank Spinath and The Weathermen's JimmyJoe Snark III came through with a pleasantly full release somewhere between EBM and synthpop, hindered solely by it's relative brevity. More please, and soon!
"From Hell"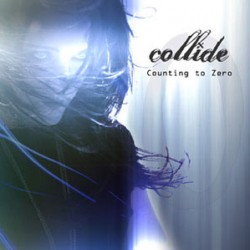 Collide, Counting To Zero [Noiseplus]
A subdued but no less effective iteration of the classic Collide formula: exquisitely produced compositions which drift between darkwave and trip-hop, guided as always by KaRIN's seemingly effortless, lush vocals. Deep, classy, seductive. Read our review.
"In The Frequency" (teaser)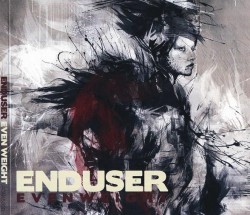 Enduser, Even Weight [Ad Noiseam]
Lynn Standafer is a thoughtful guy, as evidenced by his latest release as Enduser, a complex and layered missive that breaks out of the sturm and drang breakcore ghetto. Featuring numerous remixes and collaborations and several songs that drop the rapidfire breaks in favour of driven atmospherics, it's certainly one of the best albums of it's kind this year.
"Retribution"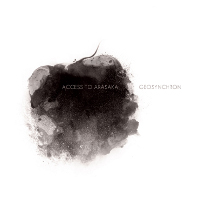 Access To Arasaka, Geosynchron [Tympanik]
Given that the fourth LP from one of our favourite current artists was released a scant seven days ago, this is meant to serve as more of an acknowledgment of Geosynchron than any informed summary. On first passes it seems a far more quiet and subtler record than the bold lead single "Lysithea" implied; we'll keep listening.
"Kaguya"

Thanks for reading! ID:UD's End of Year coverage keeps rolling tomorrow as we begin counting down our top 25 records of 2011!