As much as we have faith that the taste and judgement of the senior staff is utterly infallible, we're also suckers for reading other people's Year End lists. It's a fantastic way to find out about records you may not have heard, get alternate takes on the ones you have, and get a nice global perspective on what's been going on musically this year. We decided it would be cool to get a few friends of the site to write up their favourites, the only guideline being that they could write as much or as little as they liked and that they need not stick to industrial or goth releases. Take notes y'all, what you're about to read is some real tastemaker stuff from a some folks who genuinely know their stuff, and love it.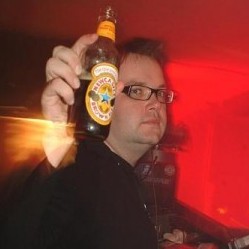 Rev. John
As co-promoter and DJ at LA's notorious Das Bunker, John is at the very forefront of industrial club culture in North America, not to mention having a deep and extensive knowledge of electronic and alternative music. Read our interview with him here.
1. Encephalon, The Transhuman Condition
Having released quite a few tracks on various compilations over the past couple years, the new Encephalon record was both highly anticipated and saddled with very high expectations. What they delivered with their LP The Transhuman Condition far surpasses these expectations and plants their flag firmly in the upper echelon of all time debut releases.
What sets this album apart is its depth. The songs have a thick layers sound that dates back to the early 90's Zoth Ommog style yet do so without sounding dated in any way, shape or form. The vocal styles and cadence vary from track to track in so many ways the listener quite often has to double check that they are listening to the same artist. From militaristic marching beat and relentless synths of the lead track "Rise" through the upbeat yet bleak dance beat and piano combination (which I can't recall anyone aside from Rotersand using as effectively) "Daylight" the album begins with revamped versions of tracks that we have become familiar with from previous compilation appearances. Encephalon continues from there with a album full of diverse and rich tracks such as the synthpop infused "Drop Dead" to the soon to be massive club banger "Scar on Scar on Scar" through the epically powerful dark storytelling of "A Lifetime of Puppetry" (who's multiple tempo and style changes remind me quite a bit of Metallica's "Master of Puppets" or any one of many vintage Tool tracks) in a album that well worthy of the 5+ years we have waited for it.
It's clear that Encephalon aimed high for this record and delivered a knockout blow of a record. The sheer power and emotion of this release, the taking chances with less than ordinary structure and styling, and the A+ songwriting and production are the reasons this is my Album of the year.
2. Austra, Feel it Break
It seems a little strange to have two bands debut albums (and Canadian bands in a Canadian blog to boot) listed as my #1 & #2, but Feel it Break was impossible to ignore. I will admit off the bat that I may be a bit prejudiced by their powerful live show, but after the 500th listen I really feel this record stands up on its own. Expertly mixing elements of new wave and modern minimal synth, the catchy beats and melodies of classic synthpop, with a touch of the lo-fi griminess of witch house "Feel it Break" starts out with the a simple keyboard and Katie Stelmanis haunting yet hopeful vocals and slowly builds over the first half of "Darken Her Horse" through the dark memorizing chorus and beyond. The opening track closes on a high note and while the rest of the album never quite eclipses the first song, this is only because that would be impossible. Singles "Beat and the Pulse" and "Lose it" standouts – but almost any track from this record could have been a single.
I expect this record to get a lot of "Album of the Year" mentions in a lot of alternative blogs and press, and it deserves every bit of praise.
3. Aesthetic Perfection, All Beauty Destroyed
No album has generated as much bad press this year as Aesthetic Perfection's latest release, and I can't help but think people flat out got it wrong. The major issue has been that Daniel Graves didn't spend the last 3+ years making A Violent Emotion part 2 (or perhaps a follow up to the now dead Necessary Response project), when in fact that would have been a huge shame. One of the defining characteristics of all the great EBM acts over the years is that each record was a progression – a move forward using the previous release as a stepping stone. Releasing AVE V.2 would be running in place, and if nothing else we know that Daniel has much higher aspirations than to define his project's sound so early in their career. And the albums opening track "A Nice Place to Visit" makes it quite clear that "All Beauty Destroyed" will march to the beat of its own drum(machine) with a throbbing sound and mix of sung, screamed, and even briefly growled vocals. This trend of diversity continues through with the solid club tracks "11th Hour", "Devil in the Details", and "One and Only" to the mind melting "Under Your Skin (comprised of nothing but Mr. Graves vocal sounds) all the way through the albums powerful closing title track. In the end we are left with a record that both pays tribute to the past styling's of Aesthetic Perfection while also pushing forward into a brave new world of industrial music.
And we wouldn't have it any other way.
4. Straftanz, Mainstream Overground Sellout
Going into this year, Straftanz sophomore release was firmly #1 on my list of most anticipated albums of 2011 and it doesn't disappoint. The album starts off with a intro track followed by the huge dance track "Turbo" (complete with samples of the classic "Dominator" by Human Resource) and the album hits the ground running from there with the electrohouse inspired "Die Neue F-Klasse" and the epic hands in the air futurepoppy "Forward Ever". From here the record takes a turn to the… different with a guitar solo, a female fronted slow jam, and a 90s rave inspired track that would fit nicely after DJ Jeans "The Launch" in a 5am warehouse rave DJ set. The album then closes out with much more standard modern EBM club music – alas with the Straftanz signature shouted German lyrics, thick groove, and lots and lots of powerful bass drum.
5. Accessory, Underbeat
Accessory has always been one of those groups who delivered solid club tracks but never stood out as anyone's favorite band. With their latest record "Underbeat" they went about changing this in a hurry.
The album was lead by a teaser video for the dance floor smasher "Shout it Out" – a club track that seems to borrow heavy from the style of Combichrist's "Get Your Body Beat" – and in a good way. In fact this whole album is built on borrowing tiny bits of a ton of different styles and melding them in to a wildly diverse and amazingly solid release that is easily the best of their career. From the electro groove styling's of "Voran" and "She Says It Feels Good" through "Tanzrichtung Vorwarts" commentary on Goth club patrons love of the same 3 bands over and over its clear Accessory has taken a huge step towards joining the very artists they shout out.
Records I expect to be on this list for 2012:
A year ago I would have guessed that this list would have been topped by Aesthetic Perfection and Straftanz – two records that were well known to be in the works and had a lot of expectations behind them and IMO lived up to those lofty expectations.
The next twelve months have a lot of albums that by all metrics should be fighting it out for the top 5 spots in next year's "best of". If the long awaited solo albums from Nitzer Ebb's Douglas J. McCarthy and VNV Nation's Mark Jackson end up embracing the modern yet classic feel they both have experimented with in the past both of these records will end up at the top of my list. Ditto for the long awaited Icon of Coil reunion album (who's last release is quite possibly the most underrated scene record of all time). Former Babyland singer Dan Gatto's project Continues, LA's techno/industrial/dance act Whiteqube, and the Marc Verhaeghen / Dirk Ivens Klinik reunion also are in the early running for top 5 status next year.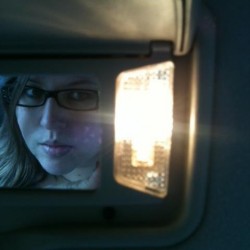 Shannon Malik
Owner of the relatively new Chicago based record label Signifier focusing on the experimental and instrumental side of industrial music. DJ's as rosierivets on long running Hidden Forms Radio since 2007.
It pains me to even begin to narrow down my favorite releases of 2011 and I haven't even had a chance to spend as much time as I'd like with many of the albums that came out during the last few months. It has been such an interesting year for music and a big year for me personally having seen the release of our first three albums on Signifier. Though I love nearly all sub genres in electronic music, I've always considered myself to be very much a noise girl at heart.
Tobias Lilja, Delirium Portraits [n5md]
http://n5md.com/discography/191/Delirium-Portraits
This guy is a mad genius and the follow up to 2007's Time is on My Side is hands down my favorite release of the year. Lilja's playful brand of beat oriented electronica features minimal techno and dub elements highlighted by his gorgeous, otherworldly vocals. Criminally underrated, this is music to make babies to and I'm pretty sure all that all the world should join me in my intense love affair with Delirium Portraits. Catchy and memorable, this is an album that sticks and I find myself coming back to it again and again.
Antlers, Burst Apart [Frenchkiss Records]
http://theantlers.cinderblock.com/burst-apart-cd-2011.html
The Antlers… god I love you and your pretty, pretty melancholy. This band should be huge yet somehow still isn't. I can't even begin to describe how their special mashup of indie rock/folk/shoegaze stirs my soul. So much so that it moved me to tears when I had the opportunity to see them perform material from the new album over the summer. I adored the previous release Hospice and remained entirely uncertain that any subsequent follow up could parallel it, but songs like "I Don't Want Love", "No Windows", and "Rolled Together" break my heart and build it back up in such a lovely way.
Stendeck, Scintilla [Tympanik Audio]
http://tympanikaudio.com/releases/ta052/
Big, lush beats and sonic soundscapes that draw you in like few others can, Scintilla is a perfect, natural progression from Stendeck who is no doubt one of the finest talents in the strange space between rhythmic noise and darker ambient sounds. I find this release to be a bit more deliciously bleak and form based than his previous compositions; I look forward to watching the artist continue to evolve down this path. This is a challenging and persistent record filled with complex nuances that continue to reveal themselves long after the first listen.
v/a, These Sounds Will Have to Meet Somewhere in Between [Signifier]
http://www.signifieronline.com/
Yeah, I realize that I'm biased about this very special personal project. The outstanding talents and spirit of collectivism that went into this production humble my heart and I want to make sure that the fantastic work of some of my favorite artists such as Oil 10, Tonikom, Vuxnut, Disharmony, Tzolk'in, Lingouf, Ex_Tension, and others make their way into the ears of many. Twenty seven exclusive and unreleased tracks from a wide array of genres including idm, dark electro, rhythmic noise, dubstep, technoid, and more formed the basis of this experiment. Can you integrate related yet disparate styles into a seamless whole? And can we break open the interrelatedness in everything we hear, see, feel and do to find middle ground? I think you can. I think we did.
Exocet, Consequence [Ant-Zen]
http://mailorder.ant-zen.com/product/id/1881
Oh Exocet. There is something so primal about the sounds that you construct and if I'm being perfectly honest, I should probably fess up… in the past, there has always been at least one track on each album that makes me want to behave mischievously. But in the case of Consequence, well, the whole damn record brings it out! Then there's the fact that this release challenged and beat out Ahnst Anders and his very dear release Home for the final spot on my Top 5 list. (Yet look how I managed a good natured plug all stealthy like!). But my dear Exocet, something about the rhythmic gritty magic and sexy lo-fi elements of tracks like "Good Night" and "Drugs and Balance" really, really do it for me.
Honorable Mentions:
Ahnst Anders, Home [Ant-Zen]
Dreissk, The Finding [n5md]
Trait, Sparks EP [Le Petit Machiniste]
Balkansky & Loopstepwalker, Simetría + Fraktals EP's [Ad Noiseam]
Enduser, Evenweight [Ad Noiseam]
Flint Glass/Polarlicht 4.1, Zoran's Equation [Funkwelten]
Hecq, Avenger [Hymen Records]
Lingouf, Doème [Ant-Zen]
100blumen, Surveillance [Ant-Zen]
Dalot, Minutestatic [n5md]
The Teknoist, Trainwreck Magnetism [Ad Noiseam]
Bon Iver, Bon Iver [Jagjaguwar]
Mobthrow, Mobthrow [Ad Noiseam]
Displacer, Night Gallery [Tympanik Audio]
M83, Hurry Up, We're Dreaming [Mute]
Somatic Responses, Concrete Glider [Hymen Records]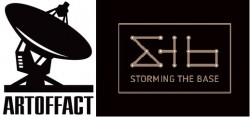 Jacek Kozlowski
One of the enterprising souls behind Artoffact records and our personal favourite mailorder house Storming The Base, Jacek releases and carries some of the best records of the year across the board. Also responsible for STB's weekly newsletter which is always an entertaining read.
Despite the somewhat cheesy nature of nominating what we release, I have to stand by these picks because we release what we love, and a lot of labels do not.
Necro Facility, Wintermute
I had the pleasure of meeting these guys, seeing them live, and enjoying their first two albums some years back, and a good musician friend of mine suggested I follow what they're up to, so I did. And it didn't hurt that they were on Progress Productions, easily one of the highest quality industrial labels around today. I think Torny and Progress have taken the torch from Memento Materia in Sweden as a label that has zero compromise. Anyhow, I'm repeating what a lot of people say when I say the first two albums were very Puppy, but with Wintermute the band developed a style that is completely original while at the same time nods gracefully to the past. I recently read a band's Facebook in which they said something like "fuck the old school," and I think that one of the reasons that a lot of bands nowadays are unbelievably (and I mean that literally: unbelievably) terrible is that they have no sense or respect for the past. Great art always nods to the past, I feel. Wintermute is exactly that kind of album.
One of the things that always drew me to industrial music is its presentation of confusion. Skinny Puppy were the masters of confusion, especially with cEvin Key's sampling. Heavy metal is often about rage, and the rage is very pure and seldom confused. But when you add an element of confusion, I think it feels truer to real experience. Is Wintermute about lost love, or is it about growing old? Is it about technology or war? Is it a painful album or a joyous one? I really think that this element of confused emotions is what strikes people about Wintermute, and you might notice that the album asks a lot of questions (Do you feel the same? Can you hear me speak? Is this what you wanted? Is this what we are? Are you listening? And just how hard do you resist?). This is the reason it feels like a real industrial album; it's an emotional rollercoaster that asks a lot of questions but doesn't give any easy answers.
Saltillo, Ganglion
Well, if adding a re-release on one's own label doesn't get the collective groan from everyone, then nothing will. But, seriously, Saltillo's Ganglion was amazing when it was released in 2006 and I would say the primary reason we spent years pestering Menton J. Matthews III to re-issue it with us. I'm happy we did because the new version is incredible. The album is wholly original; nothing sounds like it, and even comparisons to Massive Attack and DJ Shadow do not do it justice. The samples are chosen with care and consideration; they are not there because they sound cool, they really make a lot of sense. Anyone who has read Hamlet and Henry IV knows about the weird connections Shakespeare drew out between Falstaff and Hamlet, but only Saltillo samples the two in conjunction, creating a dialogue that, though it exists in Shakespeare, really comes to life on Ganglion. The music, an elegant blend of trip hop, violin and cello (none of which is sampled), and subtle piano takes you from the Renaissance to the modern era in the space of seconds and constantly oscillates between the two. For example, in "A Necessary End" which begins with beautiful violin but eventually turns into a melodic trip hop piece, the tension between the 16th century and the 21st is palpable. And this tension also exists with the samples, as in "A Hair on the Head of John the Baptist," which begins with a sample of a scholar explaining Shakespeare's sonnets and then switches to a sample of the famous scene between Ophelia and Hamlet, as if the modern scholar's explanation is interwoven in the actual art. It is a bringing together of old and new beyond anything I've heard in electronic music, and I am completely in love with it.
Encephalon, The Transhuman Condition
I didn't know what to expect when I put on The Transhuman Condition for the first time. A lot of harsh EBM acts are one trick ponies, so many, in fact, that one almost comes to expect that nowadays. But here is a band who actually spent three years or more working on this album, and who never once seems to have taken the easy path for the next club hit. But at the same time, many of the tracks on this album are potential club hits, which is a truly remarkable feat. The album opens with "Rise," which, at over 5 minutes long and with a reasonably long bridge of non-clubby material in the middle, shows the band has balls. The use of vocal effects, too, is amazing and varied, beautifully executed and often quite surprising. Matt is able to change from a clean vocal to a futurist processed vocal to harsh distortion, and the entire time you think, yes, this is bang on, this is exactly how it should be. And that's all on the first two tracks. On "Daylight," the EBM rhythm reminds me actually of another Canadian band we've worked with: Headscan. But on the chorus Matt shines as he displays a sense of melody that belongs to a futurepop band and takes harsh EBM to places it seldom goes. I have to hark back to what I said about Wintermute here: it's obvious in the best of ways that Encephalon has influences. It's obvious when you listen to The Transhuman Condition that they too listened hard and eagerly to Skinny Puppy or Sister Machine Gun or Headscan or NIN (or maybe none of the above…but surely I could spend a good several days pillaging Matt's record collection). The point is that so many bands make statements like "influenced by Brian Eno, Teargarden, and Michael Jackson"—and then you put it on and it's just four-on-the-floor hellektro and you think what the fuck?! Encephalon kills most of what else is being played in clubs today; the band has taken a deep drink of the last 20 years of industrial music and managed to juggle some very weighty influences.
The Transhuman Condition surprised me a lot. I expected a good album but I got a fantastic album, and it seriously gets played daily around here. A great ending to a great year in music.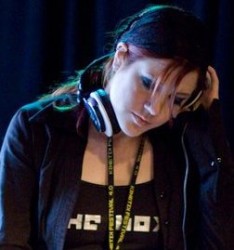 DJ Stats
In her four years on the decks, DJ Stats has been making moves. With numerous residencies and guest spots (including one very well received one at ID:UD's spiritual home, Vancouver's Sanctuary this past summer) she's got her finger on the pulse of this thing of ours. Here's some recent stuff she was into this year:
iVardensphere, APOK
Caustic, The Golden Vagina of Fame and Profit
Acylum, Karzinom
Aesthetic Perfection, All Beauty Destroyed
Eisbrecher, Eiszeit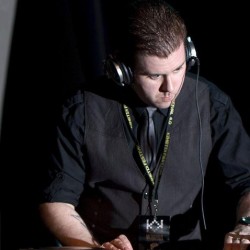 Matt Pathogen
DJ Pathogen gets around. Dude has DJ'd across the continental US, and has even stretched his tendrils up into Canada for a four year stint at our beloved Festival Kinetik. He makes his home in Chicago, where he spins at Pandemic, when he isn't schooling suckers on the internet or putting up some pretty serious DJ mixes for us all to enjoy.
ohGr, unDeveloped
Allow me to begin by saying that I am not the kind of person that has albums that transfix them for days on end. Having that happen is exceedingly rare. That said, the first time I fired up ohGr's third album, unDeveloped, I was blown away. It's one of those fantastic albums that deserve nothing less than to be listened to in its entirety, with every piece fitting together just so. This is easily my favorite work coming from anyone out of the Skinny Puppy stable since the band's dissolution. Remember to let this one play through to the end when you turn it on.
Binary Park, Worlds Collide/The Deviated EP
It didn't seem fair to give Binary Park two spots, but considering both of their albums came out in 2011 I am going to cheat and combine them. I find both their debut and rapid follow-up to be pretty stunning in their own rights, with Worlds Collide easily rotating through Destroid-esque dance tracks, thumpy Pro Noize sounds and muted, moody works. Their quickly-released follow-up EP, The Deviated, feels like a mixture of Haujobb, IAMX and Depeche Mode in their darker moments, all whipped into an excellent delivery of something sitting between contemporary industrial and incredibly dark electropop. This is definitely a band worth keeping track of.
Alter Der Ruine, Son of a Bitch
Oh, ADR. It's been a long time since they made mustache rides an inescapable reference in industrial music, and I for one am glad they're back. Having evolved from a fairly standard rhythmic noise outfit to the satiric mixture of glitched-out club stompers and some kind of crazy electronic speed metal in 2008's Giants From Far Away, their fourth album is another welcome mutation. Much of the glitchy, anarchic aesthetic of GFFA is still there, but now it all comes together with infectious, deranged electro-infused outings laden with bizarre samples and bombastic vocals that one hopes would liven up even the most boring of dancefloors. If you're up for something adventurous, check it out.
The Gothsicles, Industrialites and Magic
In many ways, this album feels like the culmination of The Gothsicles' formula of in-jokes, nerd culture references and an unabashed adoration of industrial music. Prior to this album, one often had to add the caveat that you had to see the band live to truly understand their appeal, but this time around it's just plain fun, no visual references needed. The sound on this album is leagues more robust and defined than previous escapades, with the rapid-fire lyrics waxing a heightened degree of wittiness and self-deprecation that is welcome in a time when most EBM lyrics are starting to sound like they were written by P-Diddy. It's a refreshingly fun jaunt through the genre for anyone with a song in their heart, especially if that song happens to be Leonard Nimoy's "The Ballad of Bilbo Baggins".
Straftanz, Mainstream Sellout Overground
I'm going to be honest here and state plainly that I'm not totally convinced I get this album. The name itself makes it pretty clear that Straftanz is setting out to take the piss out of something, but it's a little hard to pin down exactly what. Indeed, much of the album seems constructed to turn off the most casual of listeners looking for typical club tracks. While many of the songs maintain a coherent EBM aesthetic throughout, some of them wheel wildly between ridiculous early '90s rave music, anthemic trance and over-the-top electrohouse. That said, if you can get beyond the apparently intentional challenge the album presents, there's a lot of fun to be found on it. Maybe it's that challenge that makes me like it, which I suspect may make me the sucker Straftanz was looking for.
An enormous thank you to all our friends for taking the time to share their exquisite taste with us. Tune in tomorrow for more Year End coverage here at I Die: You Die!