We hope you've had fun reading our 2011 year end coverage thus far (and if you haven't been keeping up, then you had best get on that). It's been a blast to write and edit and we're ultra happy to be doing it, especially in a year when there have been so many good records to talk/argue about. Of course, no music site is complete without a countdown of what they consider to be the best records of the year, and ID:UD is no exception. We're super eager to get into it, but a few quick disclaimers going in:
Firstly, our numerical rankings are determined by a complex algorithm based on our Last.FM stats, the density of curse words and use of all caps in the e-mails between the senior staff, and ultimately our gut feelings on the matter. "Best albums" is more than just which records we like the most, though. Part of why we do this is to try and rep the music from Our Thing that we think deserves exposure, and that was a not inconsiderable factor when it came to making this list.
Secondly, neither of us can claim total familiarity with every record in the Top 25: there are a few cases where we've just had to take each other's word for it. A committee of two makes for a pretty poor voting bloc, and if we give a say to Intern Tobey there'd be a damn Pitbull record in there or something.
All this is to say that we put a lot of effort and thought into what you're about to read, and we think it reflects the collective sensibility of this site pretty well. Of course as music nerds of the highest order we love debate and discussion, so please, feel free to leave your comments at the bottom of the post: we wanna know what you think should be on the list. Okay, now that that's out of the way, are you guys ready? Thought so. I Die: You Die's Top 25 Albums of 2011 starts here!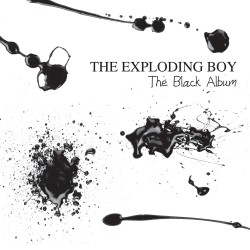 25. The Exploding Boy
The Black Album
[Ad Inexplorata/Vendetta Music]
One of 2011's more pleasant surprises was hearing these Swedish post-punks come into their own on their third album. Moving out of the shadow of their most immediate influences was a bit of a gamble given that the market for conservative, re-creationist post-punk never seems to dry up, but The Exploding Boy didn't have to do anything drastic to move their game forward: a tightening of riffs, some solid production and a sidestep out of the aforementioned shadows and into sunnier rock climes was all it took. The misleadingly titled Black Album delivers a great range of colourful synths and guitars and establishes the band as a force to be reckoned with outside of genre and ancestry. Read our review.
"Sweet Little Lies"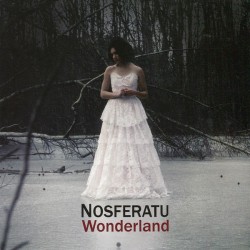 24. Nosferatu
Wonderland
[Dark Fortune]
In the works for no less than seven years, Wonderland shows all the variety one would hope an album with such a lengthy gestation process would have, from the lounge-croon of the title track to no-frills takes on the classic second wave goth sound Nosferatu helped establish ("Bombers", "Black Hole"). Wonderland's real triumph, though, lies in its welding of contemporary rock production and noise (the first Horrors album comes to mind) overtop of second wave workouts, as on "Entwined" and knock-out opening track "Horror Holiday". Making pentatonic guitar patterns sound fresh again takes an unholy miracle, but Damien DeVille and Louis DeWray have done nothing short of that, goth bless 'em.
"Horror Holiday"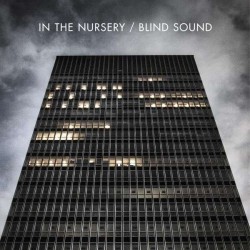 23. In The Nursery
Blind Sound
[ITN Corporation]
The Humberstone twins have been in the neoclassical game so long we're pretty sure they can finish each other's timpani arrangements. Rather than rest on their laurels after 2007's landmark Era, though, In The Nursery forged ahead (coincidentally, ITN were recently ranked the #1 Band To Forge To by Blacksmith Monthly), continuing with their soundtrack work and releasing Blind Sound. No one else on the planet releases records like these guys, and Blind Sound's sturm und drang is another solid entry in their catalog. Read our review.
"Crepuscule"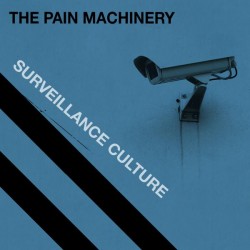 22. The Pain Machinery
Surveillance Culture
[Complete Control Productions]
The Pain Machinery's shift from dense, atmospheric industrial soundscapes to stripped-down, relentlessly aggressive EBM made for one of 2011's most bracing listens. Adding a hefty dollop of acid house to Portion Control-style beats, Anders Karlsson and Jonas Hedberg delivered a batch of merciless, bullshit-free, streetwise tracks which showed us just how fresh and angry EBM can still sound. If a quarter of current releases possessed a quarter of the fiery anger of Surveillance Culture, we wouldn't be wasting nearly as much time online nattering on about what is and isn't "real" industrial music (we'd also probably be getting into a lot more fistfights). Read our review.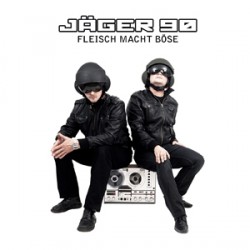 21. Jäger 90
Fleisch Macht Böse
[Out of Line]
Making a strength from what some may perceive as a weakness, Jäger 90's fourth album is perhaps their most indebted to the sound of DAF, and also their best. Hailing from the German Anhalt scene (one which thrives on derivatives of that particular group), the duo not only made a record that expresses the totality of Deutsch Amerikanische Freundschaft's analogue bass and drum template on EBM, but by way of clever allusions to Italo disco and New Beat points to their muse's influence on electronic music as a whole. Strange as it may seem, by capably exploring a well-known and borrowed from formula, Jäger 90 ended up making a record that made us think about music we were already well familiar with in a new light. Read our review.
"Ich Schwitze"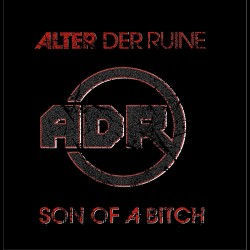 20. Alter Der Ruine
Son of a Bitch
[Negative Gain Productions]
From a songwriting perspective SOB is the most cohesive release yet from Alter Der Ruine, an evolution we wouldn't necessarily have expected from Tuscon's electrofied-industrial combo. While they still have a flair for spastic noise workouts and slyly executed sonic change-ups, it's the impact of the hooks as they come swinging out of a terror funk pocket that make these songs work so well, suggesting an angry mutation of the more mainstream strains of club electro. As the first of two new albums (with the second to be released sometime in 2012), Son of a Bitch is a new calling card for a group who are doing something no one else in our end of the pool is. Read our review.
"Boozetooth"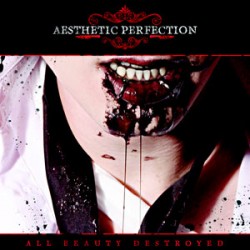 19. Aesthetic Perfection
All Beauty Destroyed
[Metropolis/Out of Line]
The expectations that came with the success of Daniel Graves' preceding album as Aesthetic Perfection might have worked against him somewhat when it came to the reception of All Beauty Destroyed, but that doesn't make it any less great as a record. Leveraging the ear for melody and feel for the dancefloor that have always been at the center of his arsenal into different directions, the variety of the songs on ABD indicate that Graves is unwilling to stand still creatively, alternately, growling, howling, crooning, and in the case of "Under Your Skin" even beatboxing his way into new territories. It's an album all the more interesting for its dedication to evolving Aesthetic Perfection's style, and one that will reward listeners willing to leave their preconceptions behind. Read our review.
"The Little Death"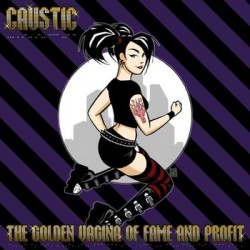 18. Caustic
The Golden Vagina of Fame and Profit
[Metropolis]
Thank god we have Matt Fanale. It took us far longer than it should have to understand and appreciate Caustic as a progressive force in a scene which is often far too content to settle for the same old, a realization abetted by the solid and varied clutch of songs on his Metropolis debut The Golden Vagina of Fame and Profit. From evil club songs that point out the ridiculous nature of evil club songs ("666 on the Crucifix") to the aggressively personal nature of tracks like "Hiroshima Burn", and collaborations with the likes of Unwoman and Stromkern's Ned Kirby, Fanale gave us a record no less immediate and, well, caustic, than previous efforts while opening himself up to a new audience via the strongest production of his career. And yes, you still get song titles like "Darling Nicky's Gnarly Dicking". This is some of the most worthwhile and yeah, meaningful music in North American industrial.
"White Knuckle Head Fuck"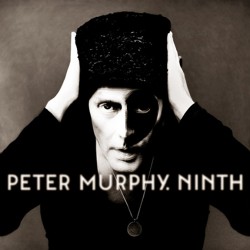 17. Peter Murphy
Ninth
[Nettwerk]
After the noir exotica of Dusk and the placid Unshattered, the naked and unapologetic rock of Ninth felt like a bit of a shock, but given the similarly raw feel of Bauhaus swan-song Go Away White perhaps it shouldn't have. Written and recorded in a scant eighteen days (and with the aid of the classical system of patronage, no less!), Ninth eschews the studio polish of Murphy's solo high-water mark Cascade, but its songs share the same feisty romanticism and is his strongest effort since. Wrenching his holding-up-just-fine-thank-you baritone for all its worth, Murphy adds some substantial notches to his well-marked belt with "I Spit Roses", "Seesaw Sway" and "Créme de la Créme".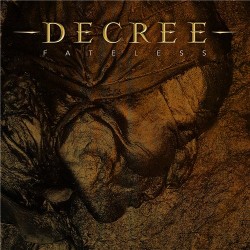 16. Decree
Fateless
[Artoffact]
The wall of dark, churning sound that characterizes Fateless should give pause to even the most jaded rivet, lest it overcome them with pure misanthropy. The Vancouver trio led by friend of the site Chris Peterson (who you can and should read our interview with here) put out a junkyard dog of an album in 2011, all sharp teeth, spittle and unrestrained menace that recalls a strain of fluid and noisy music from a time when the classification "industrial" was a lot more literal than it is today. Tapping into the feeling of a heaviness so great that that it sucks the air out of a room (think early Swans or Whitehouse) Decree manage to make Fateless, a record that should be a profoundly unpleasant experience, both compulsively listenable and somehow perversely enjoyable.
"Faded Glory"

Thanks for reading! Check in tomorrow for the next ten albums on the list!
Read entries 15-6