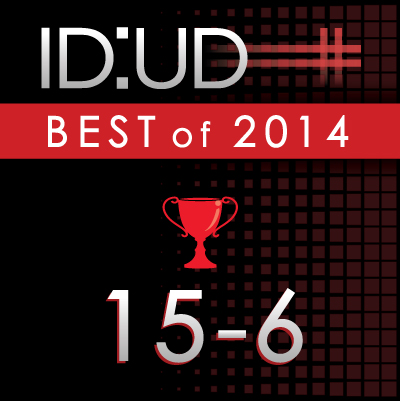 The Top 25 Train keeps a rolling this year, with part of the list that is traditionally the most difficult for us to put together. Keeping in mind that our list is an imperfect aggregate of two people's opinions, it always seems like numbers 15 through 6 are the most fraught, possibly because it's where our views on various records vary the most. We love every release we write up for these lists (it's why we make the effort to put something together for each entry) and can usually work out any minor disagreements, but even we can sometimes get stuck in a deadlock figuring out how to score one really good album against another really good album. This is all to basically reiterate what we said yesterday: we rank records because lists are fun, and it's a useful way for us to compile the year in music. Your mileage on our thoughts may vary based on whatever your own arbitrary criteria may be. Take the time to check these bands out and make your own decisions, and try ignore these nerds behind the curtain.
Read picks 25-16 and our honourable mentions here.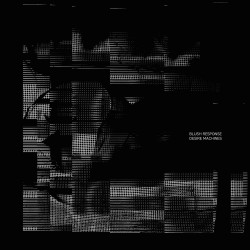 15. Blush Response
Desire Machines
Desire Records
The sound of Desire Machines is one of gradually evolving synth patches and sequences, mirroring the artistic development of project mastermind Joey Blush. Where Blush Response's previous albums have had an engaging level of unpredictability, the focus and vigor of their 2014 LP is the best kind of sea change; namely the sound of an artist coming into their own by figuring out what they do best and then doing it. Somewhere in a continuum that includes heady modular synth noodling, classic post-industrial and even some classic EBM and IDM sounds, Blush Response has made an LP that speaks to a variety of traditions and mediums of electronic music, all the while asserting a creative voice all its own. Read our full review.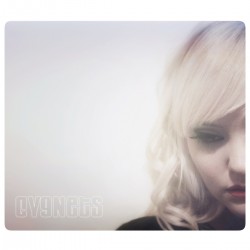 14. Cygnets
Isolator
self-released
Our undisputed "who the hell are these guys?" band of the year, Cygnets came roaring out of Edmonton with two full LPs in 2014 (the solid Sleepwalkers shouldn't get lost in the shuffle) and a killer live show which perfectly showcased their glammy mix of new wave and synthpop. While their poise and polish gets them in the door (along with clever concept tunes like "Girlfriends"), it's the strength of songs like the nervous "Juno" and the nigh-operatic "Gallows" which make you realise there's much more to Cygnets and frontman Logan Turner than their admittedly immaculate surface. While it's certainly not fair to expect the trio to ever release a pair of albums in one year again, we won't ever be caught sleeping by them again. Read our full review.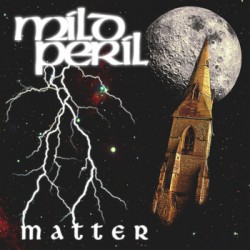 13. Mild Peril
Matter
Telefuture
The various permutations of Chris Gilbert's forays into space music, EBM, and italo disco reached a heady apotheosis with Matter, a record which managed to touch upon each of those genres while delivering one of 2014's most unabashedly fun releases. It proved impossible to listen to "Paladin's Theme" and "The Duel" without imagining grandiose space battles and journeys across alien planetscapes, the likes of which E.E. Smith might have found somewhat indulgent. In the wake of Matter Gilbert's taking a time out from Mild Peril to concentrate exclusively on kosmische, but we have more than enough bouncy star-trotting anthems to fuel our intergalactic power-trips for quite a while. Read our full review.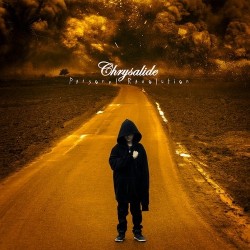 12. Chrysalide
Personal Revolution
Dependent
Who woulda thought that the ultra-cynical French industrialist trio Chrysalide would come roaring back in 2014 with a record about confronting your personal demons and achieving your goals through self-actualization? Of course half the appeal of listening to Personal Revolution is hearing Arco, Syco and Yoann apply all that volatility and hostility towards abstract concepts like apathy and bitterness. Beat up your problems! Kick pessimism down a flight of stairs! It's a rare band that can do that without seeming mawkish or insincere, but if there's one thing that hasn't changed it's the ruthlessness of their shouted vocals and rusty-edged synths. Chrysalide are making some hard-ass self help industrial, and somehow they sound just as crucial as they ever have. Get on board or get the fuck out of the way. Read our full review.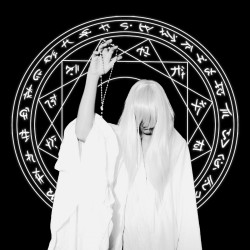 11. Mr.Kitty
Time
Negative Gain Productions
If Mr.Kitty's 2013 album Life was borne from exuberance and the drama of youth, than Time was sired by a slightly more jaded and neurotic muse. The music on the album brings a new sense of unease, desperation and tension, with Forrest Carney exorcising great reservoirs of self-doubt and worry through each beautifully rendered modern synthpop tune. Which is not to say this is sad bastard music: on the contrary it's the conflict between hope and malaise that makes tracks like "Hollow" and the languorous "After Dark" so compellingly alive. Mr.Kitty has always been excellent at rendering music that feels palpable and universal, that he can remain relatable while exploring his own emotional landscape should tell you everything you need to know about what kind of artist he is, and what amazing things he is capable of. Read our full review.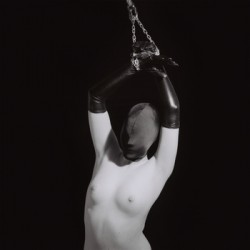 10. Animal Bodies
The Killing Scene
Hard Beat Records
Animal Bodies' integration of a more varied approach to electronics in their live sets happened ever so gradually that it was easy to overlook just how much had changed since 2011's Kiss Of The Fang. But in listening to The Killing Scene it's readily apparent that the Vancouver duo's third release was well worth the wait. From hushed new beat to wormy EBM to a propulsive interplay between sparse guitar and frantic synths (bringing favorable comparisons to Kas Product to mind), Animal Bodies find a plethora of modes for their slinky and deadly black ops. None of these styles ever feel a step away from their core aesthetic, and each links to the other in such a way that The Killing Scene has an unnerving unity without ever feeling repetitive. A fantastic missive from the edge of the new dark age. Read our full review.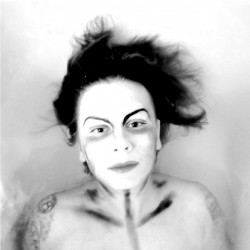 9. V▲LH▲LL
Leaning On Shadows
Artoffact
Now well outside of the half-life of the Internet's love/hate affair with anything remotely witchy, V▲LH▲LL are confidently and cosily sequestered in whatever sorts of niche ghost vikings prefer to inhabit. Full of delicate, tremoring sequences, Leaning On Shadows is on one hand an unnervingly trepidatious record, full of foreboding paths through haunted forests and up treacherous mountain passes, but on the other is a distinctly comfortable record: a band striking upon the perfect iteration of a sound they've been tooling about with for several years, and now executing it with ease. With Leaning On Shadows, V▲LH▲LL have become familiarly weird, not unlike the odd elderly couple who live at the end of the road with all the folk art on the lawn. Quirky, yes, but fantastic neighbors. Read our conversation about it.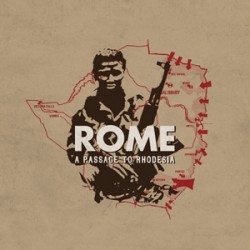 8. Rome
A Passage to Rhodesia
Trisol
Jerome Reuter's whole milieu revolves around the inversion of military neofolk; Rome excels at exploring the the human stories and the literal costs of wars both just and senseless. Even for Reuter A Path Rhodesia is a risky proposition, though: an album dedicated to exploring the mindset of colonialist settlers of the land that would eventually become Zimbabwe. Writing from the perspective of those who are universally recognized to have come down on the wrong side of history is a difficult thing to do, but through careful application of albumcraft Rome unfolds the psyche of the imperialist, drawing strict lines between understanding and sympathy and underlining them with some of his strongest songs to date. Pairing the album with a second collection of ambient sound collages that seek to address through vintage news recordings the literal events that fueled the record is just one more reason we're so taken with Rome; Reuter can responsibly write about conflict and the weight of history without reducing the complexity of modern history or assuming a false pose of neutrality. Read our full review.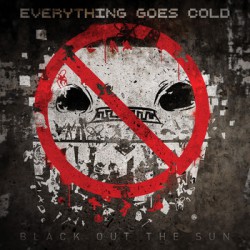 7. Everything Goes Cold
Black Out The Sun
Metropolis Records
The Tyrant Sun EP pointed to a depth and grandeur which had been hinted at in earlier Everything Goes Cold records, but always felt overshadowed by the project's wit and self-referentiality. Those elements aren't absent from Black Out The Sun, but this record's scope and emotional complexity simply can't be ignored. Containing Eric Gottesman's tightest yet riskiest song structures to date, every gamble on Black Out pays off fantastically, with tracks giving us fresh perspectives on relationships and self-examination (as well as galactic conquest), and singlehandedly making us reconsider the shape of industrial metal to come. A deft tour de force capitalizing on every drop of vitality in Gottesman's black and steel-forged heart. Read our conversation about it.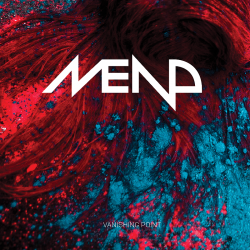 6. MEND
Vanishing Point
Self-Released
If IDM lost the plot when musicality became secondary to abstraction for its own sake, Chicago's MEND are looking to rectify matters. Vanishing Point has plenty of the hallmarks of so much modern electronic art music, but back up their deep sound design and complex programming with a real sense of melody and rhythm uncommon in the modern iterations of the genre. So much of what makes this record compelling is that its songs are never just about the smooth modern production or some clever evolution of a synthetic harmony or drum part, each element is part of a greater whole, a holistic approach to electronic composition that calls to mind exceptional (and warranted) comparisons to the likes of early Autechre, Boards of Canada and Jon Hopkins. It's the songs that are important, and the sounds, and the way they're arranged and performed, and somehow Max Glascott and Kassi Cork keep the plates spinning with a kind of effortless ingenuity rarely seen or heard. Read our review.

Come back tomorrow for our Top 5 of the Year, and Friday for our EoY Podcast!