Without wanting to sound pompous, we're feeling pretty damn good about the latest run of material we've posted on the site. Between an interview with Paul Barker, a deep dive into the beauty of Them Are Us Too, and some detailed thoughts on a fantastic breakthrough record by Lana Del Rabies, we'd like to think that this last week or so is a pretty great showcase for the sort of stuff we want to do here at ID:UD. But hey, no time to rest on one's laurels when there's a week's worth of fresh tunes with which to start your week…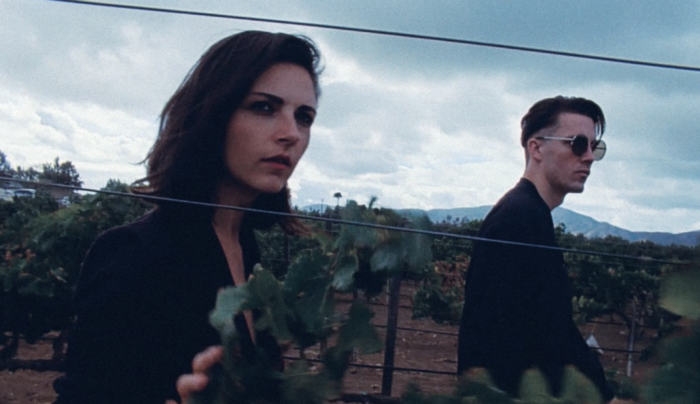 Sixth June, "Dance With Me"
The last time we heard from Sixth June the duo was releasing the minimalist and perplexing 1984, made up of one single forty-one minute, slowly changing piece. New single "Dance With Me" is much more in line with their preceding work, with smooth bass and elegant darkwave vocals riding a rolling beat. While there's not been any formal announcement of a record, the band's said "more to come"…

Cult of Alia, "Pattern Beats Emotion"
A new one from David Wright of Creux Lies in their solo incarnation Cult of Alia. If you checked out the project's debut LP from a few years ago you would have been struck both by the similarities to Creux Lies in the emphasis on melody, while also noting the electronic darkwave leanings that make CoA distinct. New single "Patterns Beats Emotion" leans even further into the latter sound, and is certainly the most aggressive track by the project to date, with stabby FM bass and cracking percussion to match its antagonistic mood.

Red Deviil, "Cadejo Negro"
One thing about our gradual loss of interest in the world of samey techo-body sounds is that the acts who stand out from the pack really stand out. Such is the case with Mexico's Red Deviil, who have a new EP en route via Filmmaker's Body Musick label. The stuff we dug about their previous work is still here in full force – gritty synths, tense atmospheres and some rhythmic noise adjacent rhythm programming. It's just solid full-force dancefloor ready crossover EBM with enough of an edge to keep it from getting lost in the genre's morass of soundalikes.  
Black Nail Cabaret and Friends, "Sister Sister"
If you've spent any amount of time with Hungarian synthpop act Black Nail Cabaret, you may have had the thought at some point that the distinctive voice of Emese Arvai-Illes would be very well-suited to smokey jazz noir. The band themselves seem to have harboured the same idea some time and thus the forthcoming LP from Black Nail Cabaret and Friends, in which the duo are joined by guest musicians providing guitar, saxophone and drums to re-record a host of BNC songs in a completely different, but strangely totally natural style for Woodland Memoirs. Almost devoid of anything that would tie it to the world of Our Thing beyond the principles involved, it's still a pretty interesting experiment in recontextualization.

Dague de Marbre, "Each Ring that Devours Us"
When he's not busy handling vocals for those absolutely uncontrolled clinical maniacs in Chrome Corps, Antoine Kerbérénès has his own solo work on the go as Dague de Marbre. While the project's first EP took a somewhat atmospheric and austere approach to the spaces between EBM and rhythmic industrial, this new track is far more frothy and dramatic with cinematic flurries, almost like "Tragedy For You" rewritten for some climactic battle scene.

Raw Ambassador, "Rivolta"
On a split with Boris Barksdale, Frankfurt's Raw Ambassador point to the ways in which EBM and new beat are being explored by a wider variety of electronic producers these days, but with the sort of distinctly old-school and minimal approach to body music we've come to expect from Smashing Tapes. Imagine the likes of Bodystyler on a night out at Berghain, perhaps.