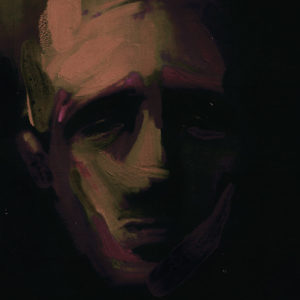 Pullo
Common Wine
Ordo Nocturno
Indonesian act Pullo have been impressing us for a couple of years with their stern and gloomy approach to darker rock, more or less standing astride recent waves of post-punk and a style of goth rock of a distinctly continental flavour. On their first LP, they've tasked themselves with expanding and at times softening their dense and unremitting sound so as to avoid repetition. Common Wine succeeds ably in that regard, drawing out some elegantly airy and at times proggy moments of texture and reflection.
The first handful of tracks on Common Wine speak to Pullo's newfound willingness to stretch their sound out and let it breathe. It's easy to imagine foreboding gray skies stretching above the winding guitar line that threads through instrumental opener "Adam", with the band's characteristically stoic rhythm section taking a backseat. The title track's rhapsodic switch from a quietly reflective Seventeen Seconds-esque mood into a more grandiose and psychedelic milieu is a bit of a shock, but it's effective nonetheless.
None of this is to say that Common Wine is a complete compromise or repudiation of Pullo's preceding work. "Lonesome" (a track originally from 2017 appearing here in re-recorded form) has the slow, grinding, lamenting waltz of much gothic metal without, y'know, the metal. Closer "Astle Rune" is exactly the sort of weighty and thorny slab of noise which first drew me to the band, evoking Fields Of The Nephilim and Hapax, though in electing to append a pair of remixes (one with a decidedly goth giallo vibe and the other on a contemporary darkwave tip) Pullo are keeping their newfound flexibility in the listener's mind throughout Common Wine.
As an overture for folks just coming across Pullo now, Common Wine is a solid calling card. Collecting a handful of their best pieces from their first releases alongside newer material, the record makes it easy to track the project's range (and comfort in expanding it), while also delivering on the churning and bellicose sound the band has had on lock since day one.