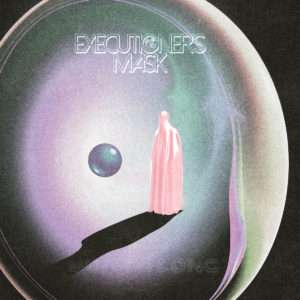 Executioner's Mask
Winterlong
Profound Lore
The 2020 debut LP from Executioner's Mask, Despair Anthems, was post-punk of a type you don't often hear. Completely forgoing the genre's anxious energy and wistful melancholia it traded instead in full on, cavernous and all-encompassing depression. It was, in a word, bleak. While not exactly a sunny day at the beach, follow-up Winterlong forgoes some of the grim outlook of its predecessor which allows the Philly based project's other qualities to peek out through the shroud of misery.
It should be stressed that any perceived "lightening up" by Executioner's Mask is really only in relation to the sound of the debut record. The gritty, corroded guitars, ultra-deep vocals and echoing, tumbling percussion of "Sick in Heaven" are still about as dark and heavy as post-punk gets, and their are moments on the album (the plodding "Hart Island", the slowly unraveling "Honey") that border on the nihilism of mid-period Swans. Those numbers provide the contrast that makes other, less severe songs on the LP come across as such: the speedy drums and guest vocals from SRSQ's Kennedy Ashlyn on "Contempt" wouldn't seem quite as sprightly if they weren't set against the morose, fatalistic ennui of "Two Vultures Fucking" for example.
There's also some interesting smaller touches in production and presentation that help distinguish Winterlong. "Flaming Creatures" uses rapidfire synth bass to reinforce its rhythm and put over the swirling rusty guitar lines. Elsewhere "Last Fall" adds a bit of swagger and swing to its arrangement, working a classic deathrock riff to the bone and walking the borderline of camp with a sneer. Even the sparse and sad closing track "Wasting Away"'s use of piano is offset by a ragged, blues-rock guitar solo that while unexpected is remarkably effective at keeping the song from getting mired in a swamp of cheerlessness.
Again, by any reasonable standard Winterlong is a fairly dour affair, although not an absolute downer to listen to, which is something of an achievement in and of itself. Executioner's Mask certainly seem to have grasped how to retain the blighted and raw character of their earlier material, while spiking it with energy and even some tiny hints of light at the record's shadowy edges.