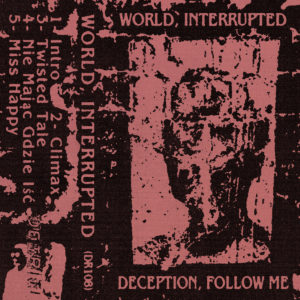 World, Interrupted
Deception, Follow Me
Detriti Records
Polish duo World, Interrupted are one of a handful of bands we've encountered whose formation (and name, clearly) was the product of the rupturing of daily life brought on by the pandemic. And while there's certainly something uneasy and anxious in the spirit of their debut EP on Detriti, neither their lack of track record nor their chaotic origins are detectable in the structure and execution of the four full tracks of sultry darkwave Deception, Follow Me has on offer. There's a solid sense of dancefloor fundamentals on "Climax" and "Twisted Tale", though while the former uses an icy minimalism to underscore the coolly effective vocal melodies, the latter divebombs the listener with swarms of overheated synths. Either way, there's a combination of polish and danger in all of the tracks here which generally takes bands a couple of releases to get balanced out. A promising start and definitely an act to circle back to the next time out.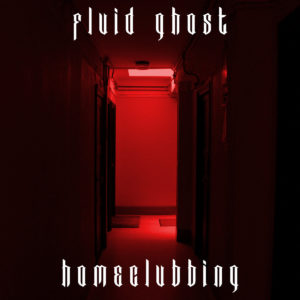 Fluid Ghost
Homeclubbing
self-released
Fluid Ghost is the side-project of Adriano, one half of up-and-coming French act Echoberyl. Where his main outlet takes a more classic and continental view of darkwave, the material recorded as Fluid Ghost feels more of a piece with current modes of electro-darkwave. While you get a lot of atmosphere on these tracks, as on the opener "Forbidden" which weds syncopated claps and a rubbery bassline with distant vocals and mounds of reverb, the songs can easily swing harder towards purer forms of electro; check out the vocoder and rolling bass that drive "My Best Nightmare". Still, some of the sounds that Adriano works with here certainly wouldn't sound entirely out of place on an Echoberyl track – there's a tiny taste of "Behind the Wheel"-period Depeche Mode in "Transparent"'s ghostly stabs and foreboding synth guitar figures. The title track provides a nice summary of what you can expect from the EP, its simple but thickly-produced rhythm programming and keening pads managing to be simultaneously propulsive and sinister.