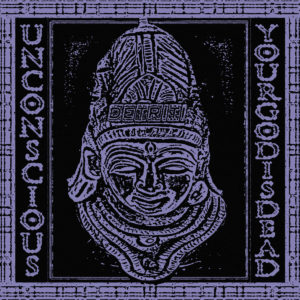 Unconscious
Your God is Dead
Detriti Records
It's basically a cliché at this point to talk about EBM's resurgence and relevance to modern techno, especially in the context of the Berlin scene and the various hybridizations that have emerged from the city's nightlife. Maybe that's why something as distinctly old school as Unconscious' Your God is Dead can actually feel refreshing; its sonic particulars have more in common with a classic act like Digital Poodle than anything else. In practice the record is largely made up of good solid, body music fundamentals; quickly cycling 16th note basslines, clanging metallic percussion and lo-fi samples do the lion's share of the work on the title track, "Blood" and "Damned". There's some variation on "Keep Me High" where an awkwardly syncopated drum beat is married to ascending synths, and in "Feeling of Death"'s atonal lead and janky concrete reverbs, but Unconscious largely stick to the course across the eight track release. There's a consistency in that and also a sort of counter to both modern techno-industrial and throwback EBM acts; Unconscious explores the ways that the styles have classically intersected and melded with one another.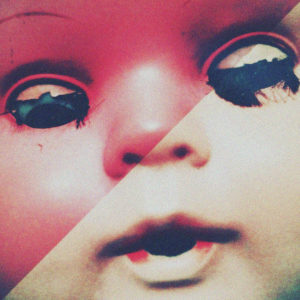 Downwell
I See Death In Your Eyes
Oráculo Records
Georgian producer Giorgi Kolbaia, aka Downwell, has a pretty well blended take on techno-EBM on his debut EP. The four tracks on I See Death In Your Eyes are beat-heavy thudders, to be sure, but both in sound design and rhythmic structure they also cagily integrate elements from across the range of genres which have produced this style, which still shows no sign of slowing down. Yeah, a tune like "Protest It" fits in with the current motifs of dark techno, but also could be connected back to way Daniel Myer was hybridizing EBM and broader electronic sounds a decade back as Architect. And there's solid, if not necessarily showy, craft in the arrangements as well. It's not until midway through "Tears Of The Sun" that one notices how the stuttered kicks have been distracting the ear from the harmonic changes in the icy synth line which is actually guiding the track. With just enough smokey and foreboding atmosphere to match its title I See Death In Your Eyes is a promising start for Downwell.