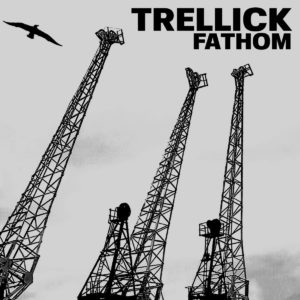 Trellick
Fathom
self-released
Scots industrial act Trellick set the tone for their second release of 2021 on opening track "Fathom 1+2"; over a grinding waves of noise and percussion a recitation of The Tempest slowly gives way to a new mantra, "This is what it feels like to drown". While that less than cheery sentiment informs a lot of the rest of Fathom that doesn't mean it's an EP lacking in energy, in fact it's how those concrete textures come together with more upbeat programming that provide much of the interest. See how the burbling FM bassline of "The State of You" runs up against the echoing vocals and lo-fi percussion, or how the thudding kick and fuzzed out electro sequences on "No Shame" and "Destroy the Male Ego" recall Serious Killer-era Noisex. Closer "Fathom 3" circles back around to the promise of the opener, now firmly entrenched in the beats and noise style – the implied resignation of the sentiment as originally introduced is transformed via hits of blasted percussion into something much more violent and foreboding.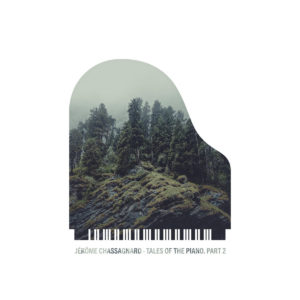 Jérôme Chassagnard
tales of the piano (part 2)
Hymen Records
Ab Ovo's Jérôme Chassagnard has established a serene spot for his solo releases on Hymen, with the label being an ideal home for the minimal and always delicately serene style for his recent work. As with this three-track EP's precursor, the compositions here are built on a slow series of exchanges between simple and lulling piano refrains and ambient field recordings. While the earthy and 'natural' suggestion of the cover art certainly fits the trickling streams and birdsong which flitter through the EP as well as the acoustic timbres of the piano itself, there's just a little hint of some electronic post-production which not only bonds the elements together, but adds some ghostly colour. It's a combination which is rather similar to the ethos of Akira Kosemura, though Chassagnard's sense of landscape and instincts for the pacing of his composition are unique to him.