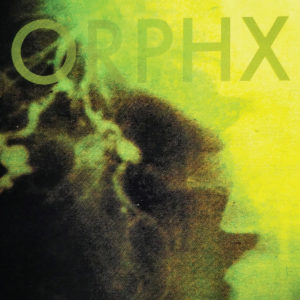 Orphx
Fragmentation
Hospital Productions
What is it?
Canada's Orphx have had one of the most interesting careers of any modern industrial-adjacent act of the last several decades, both in terms of the breadth of their discography and the scenes that have embraced them. Between their improvisational roots, their emergence in the nascent rhythmic noise scene and their renaissance as techno provocateurs, the duo of Rich Oddie and Christina Sealey has managed to make hard, uncompromising music that speaks both to their roots in experimentalism and their ability to make harsh, uncompromising underground dancefloor cuts. For 2020, the first non self-released LP Fragmentation (originally issued by Malignant Records in 1996) has been remastered and rereleased courtesy of Hospital Productions, with a boatload of additional material for completist fans.
What's on it?
Fragmentation occupies a pretty interesting spot in the project's discography; newly a duo with the departure of co-founder Aron West, Oddie and Sealey were introducing the now familiar rhythmic elements of their music while still using many of the cut-up and soundscape techniques of their self-released tapes. It's a transitional release in many ways, with some tracks that favour unstructured noise and ambience, and some that show their capacity for a nascent form of power noise. The former are all quite good and showcase how well Orphx have done with the composition and editing of audio, but it's the latter that really show off what has made the duo relevant both in industrial and techno circles. The pounding drums of "Cellular Resonance" and "Tanha" and laced with powerful distortion that generates both tempo and atmosphere, fusing rhythm and texture into one, powerful force. That these songs feel both like classic rhythmic noise and avant garde modern techno is a testament to how forward thinking Orphx have always been; many modern producers working with these sounds have basically only succeeded in reverse engineering what Orphx were doing nearly a quarter century ago.
While the original Fragmentation is an obscure enough release to justify putting it out in its original form, the new version has been shored up with a massive number of compilation tracks, rarities and live cuts, elevating the release to something of a time capsule of the era for the band. The live cuts are especially illuminating, as they suggest what seeing Orphx might have been like in mid-90s, both punishing and meditative by turns (and oftentimes within the space of a single track). The remaster by Joshua Eustis of Telefon Tel Aviv and Black Queen does an excellent job of preserving the grit of the originals while providing enough clarity and depth to appreciate them.
Who Should Buy It?
Fans of original school rhythmic noise should find plenty to enjoy here; Orphx were ahead of the curve and you can anticipate the sound they would help define with their Hands Productions releases from these tracks. Those more interested in the extremely deep and textured techno sound that Orphx currently work in may find the rough edges of Fragmentation, but should be able to draw a line between this material and their current, and perhaps even future forms.