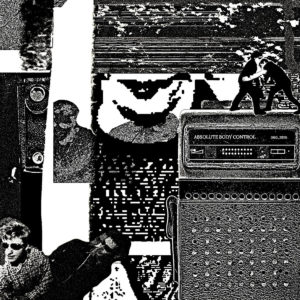 Various Artists
ABSOLUTE BODY CONTROL – 1980​/​2020
Oráculo Records
The legend of Absolute Body Control has only been a proper legend for a few years now, despite the minimal synth project's heyday being in the early 80's; before the mid- 2000s rerelease of their catalogue the project was mostly known for the later work by the two principles, Dirk Ivens and Eric Van Wonterghem. Still the strength of the minimal synth duo's material is fully on display on new tribute album Absolute Body Control – 1980/2020. From somewhat faithful takes like Blind Delon's version of club classic "Figures" and Canadian synthpop act Kindest Cuts' soulful take on "Is There an Exit" to reinventions like Sydney Vallette's slowburn crooning take on the peppy "Waving Hands" it's a release that shows the strength of the good bones of ABC's seemingly simple tracks. Notable are the moments where the songs seem like the could easily have been original compositions by the covering artist, such as how Agent Side Grinder's edgy and tense take on "Love At First Sight" exposes how much of Absolute Body Control's DNA made it into the broader world of synth music. When Leroy Se Meurt takes on 2010 reunion number "Into the Light" in a style that suggests how the band themselves might have cut the record in their original run it's a nod to the timeless appeal of Ivens and Van Wonterghem's earliest work together, and the tempo it set for the influential careers that followed.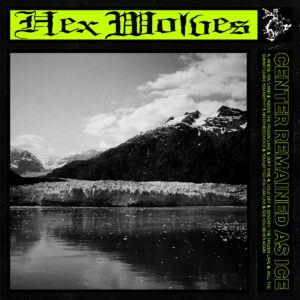 Hex Wolves
Center Remained As Ice
self-released
The new LP from LA producer Hex Wolves is a bit of a departure from the deep rhythmic noise and grimy dark techno we've come to associate with him over the past few years. But while new LP Center Remained As Ice may not be dealing with social ills as particular as mining accidents, the trippy style of IDM showcased here still packs an emotional punch. Carried by spacey tones which shoot out with impressionist flair yet still ultimately harmonize, it's a record with a bittersweetly reflective sound, which alternates between nostalgic and chaotic moods. The warm and fuzzy but erratic analog pings of "You Left So You Can Live" and the loping arpeggios of "Soft Rime" tap into a lyrical vein of IDM, while the stuttering glitches which puncture through slow, enveloping phases on "No Other Choice" trip the listener up as they try to parse the rhythm. It's not all easy going reverie, though. The darker side of the record that's been hinted at through sound design and titular inference finally seizes control on closer "See You Never Again", with abyssal kicks and washes of distortion ultimately swallowing up any remaining bit of warmth.