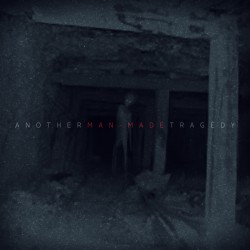 Hex Wolves
Another Man Made Tragedy
DTH X CMP
The titles of Hex Wolves' Another Man Made Tragedy and its tracks which refer to mining disasters seem well timed to the Don Blankenship campaign, and whether that's intentional or not the LA producer's techno compositions are as soiled as Blankenship's soul. Though only three tracks long, Another Man Made Tragedy quickly establishes its own ethos and delivery. Alternately delivering rubbery bounce and high, insistent sine waves which at times connote the sensation of chewing tin foil, the rapid speed with with Hex Wolves' tracks shuffle the focus of their component tracks adds another layer of disquiet to an already confrontational style. The breakish chaos of the first two tracks is brought to bear on closer "Survivor's Remorse", in which a robotic funk beat chugs through at a regimented pace, though it's the tension of "Just An Insurance Write-Off" which remains after the EP ends. The contrast between its submerged beats and the far-off shrieks which could be emitting from a train derailment or the restless souls of dead miners is nothing short of unnerving.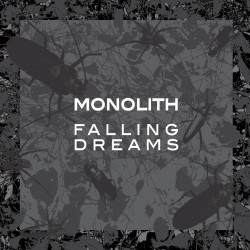 Monolith
Falling Dreams
Hands Productions
Eric van Wonterghem's Monolith has been a pretty constant fixture of the rhythmic noise scene for over two decades at this point, acting as a solo outlet for the producer between stints with Sonar, Absolute Body Control, and Insekt amongst others. Falling Dreams certainly speaks to van Wonterghem's legacy in industrial circles via crunchy powernoise tracks like "Corpus" and "The Attack", but also delves into some techno crossover sounds that fit very naturally within the project's aesthetic. Numbers like "Sleeping Sun" and "High Carbon Steel" ease up on the saturation and distortion and focus more on big atmospheres and variations in rhythm programming, and even dashes of funk in their basslines. The two stylistic variations are kept distinct on a track by track basis, but occasionally come together in pleasing fashion: "Driving Blind" is built around techno minimalism and a a noisy soundset, and "Man Disconnected"'s deep pulsing heart could hail easily hail from either genre. It's not the first time Monolith has played with these ideas toghether, but in 2018 when more producers than ever are seeking to hybridize industrial and techno, it's good to hear a practiced hand like van Wonterghem stir the mixture up.