Another year, another recurring feature named after a Numan song. Observer is gonna be an outlet for short, capsule style reviews of the type you might see in your town's free weekly: basically a place for us to quickly throw some light on some things we don't have the time or inclination to review fully, but still feel like we would be remiss in ignoring. Check it out, and feel free to leave suggestions of recent releases to cover in the comments section.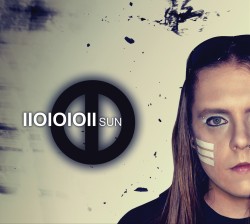 IIOIOIOII
Sun
Juggernaut Music Group
Difficult to pronounce though the project's name might be, US synthpop artist Christopher Gurney is aiming for some fairly accessible territory on his debut release Sun. For the most part he succeeds, with a melodic, twinkling sound comparable to Assemblage 23's lighter moments, all presented in a clean, easily digestible mid-tempo format. Being that IIOIOIOII was founded less than two years ago that consistency is worth noting, although there are moments like "Stardust" where the songs feel somewhat demo-ish and underwritten. When the songs are good (and there are a couple corkers, see "Weapon" and "Goodbye" for a couple of solid examples) it's easy enough to ignore the occasional off-key vocal or flat production choice. There's definite charm here, with a little more time to develop Gurney sounds capable of stepping into the spotlight on the largely vacant US synthpop stage.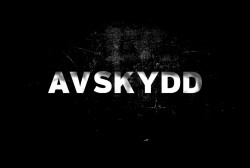 Avskydd
Self-Titled
Self-Released
Not entirely distinct from his solo work as Cynical Existence, Project Rotten vocalist Fredrik Croona differentiates his new project Avskydd with a few key musical motifs. Firstly, and most distinctly, the music has been slowed down from uptempo aggrotech to a moodier and more distinctive dark electro groove. Secondly, although Croona is still mostly using his processed screeching style of vocal delivery, all the lyrics on the self-titled release are in Swedish. Together those factors suggest a slightly older and more distinctly European flavour, somewhere in the neighbourhood of Enzeit. While some of the tracks suffer from a case of samey-ness, there's still something to be said for the emotional throwback of "Ensamheten" or the chiming plod of "Det Enda Jag Har". As an offshoot of another musical outlet there's enough difference in Croona's approach as Avskydd to justify the different moniker and branding.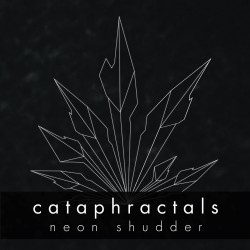 Neon Shudder
Cataphractyls
Self-Released

Neon Shudder are situated somewhere in a continuum of 80s music that contains synthwave, Carpenter-esque soundtrack styles and classic electro-industrial. While a bit less weird and much more lo-fi than the like-minded White Car (although comparably funky, check the digital slap bass on "Anxiety Attack"), producer James Henry McDonald has his finger on the throbbing atmospheric pulse of his chosen style, using dramatic and emotional pads to set off "Breach Configuration" and "Rituals". The latter song has an especially nice build to it, highlighting the suggestive power of these instrumentals. Like many of his contemporaries McDonald can summon rain-soaked, halogen-lit streets to the mind's eye with little more than a few well-placed drums and some nimble synth lines. Brief but enjoyable, Cataphractals is the work an act smack in the middle of the growing crossover between Our Thing, and a much broader and more populist strain of retro-futurism.