Last Friday was one of those ridiculous new release days, one from which we're likely gonna be catching up for a while. With LPs by Iris, HIDE, Numb (!!!), The Legendary Pink Dots, Empirion and Wingtips all being let out into the world, we've been swimming in new material at the HQ. Reviews for most will be forthcoming, for certain. In the meantime we'll be breaking things up with some of our Tracks selections, as is tradition. Join us won't you?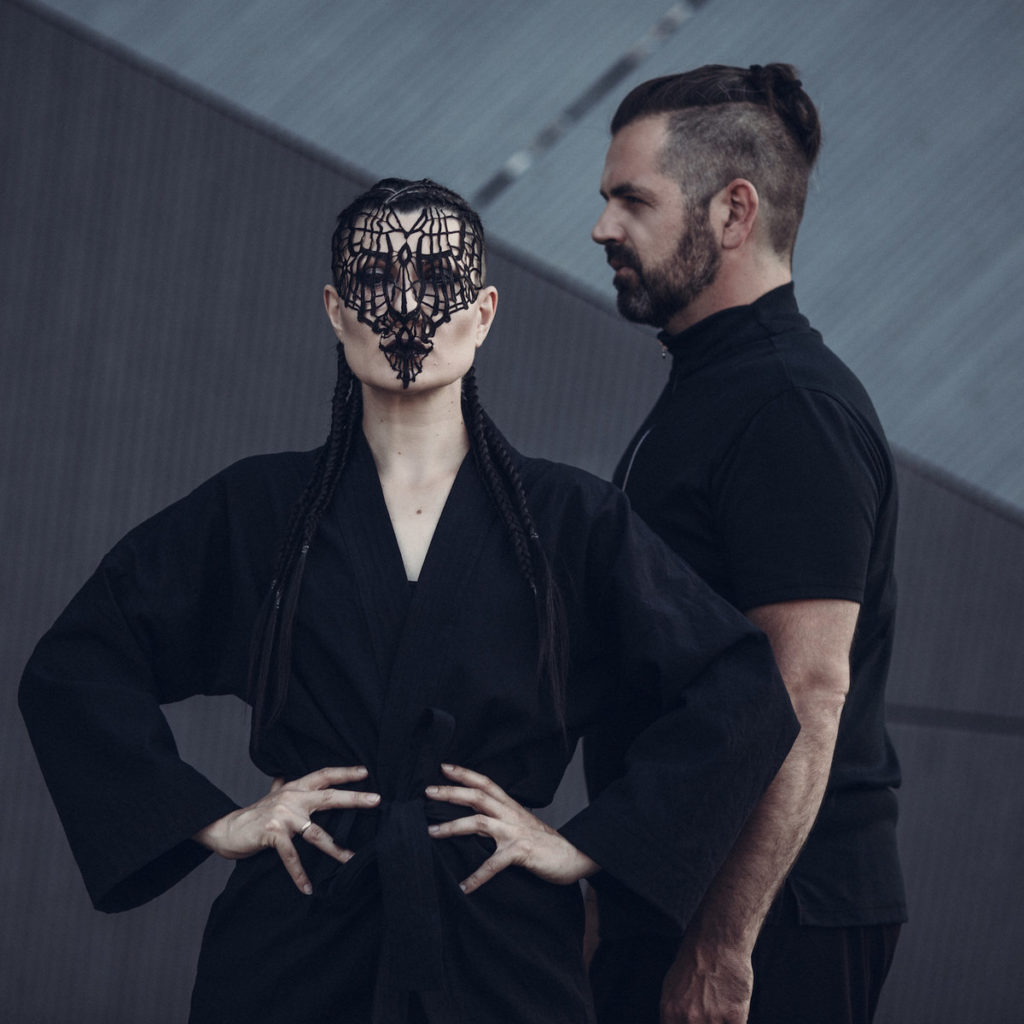 Upsetter, "Shredder"
Travis Egedy, better known by his Pictureplane moniker has been putting out some harder-edged techno influenced tracks under the Upsetter alias for a while now, subtly differentiated from his main outlet in the choice of sounds and structures used. New one "Shredder" (whose art and Bandcamp writeup both nod to the 1990 Teenage Mutant Ninja Turtles film) actually puts us in mind of some OG trance in the vein of Age of Love, albeit with Egedy's grittier street level aesthetics attached. A good soundtrack for a late night hacking session or midnight skate through the city.

Blac Kolor, "Tesla Lebt"
The fifth in Blac Kolor's ongoing 24U series of two track digital singles is here! While we'd have a hard time ever calling a track as lengthy and permutative as this "stripped-down", Hendrick Grothe's production has so often used smokey backgrounds and wispy clicks and pops to communicate atmosphere, there's something very impressive about how this number delivers a huge amount of ambiance while still keeping the tracks transparent. Proof positive that you can use dark techno to go spelunking or Dungeons & Dragoning just as handily as you can clubbing.

Rhys Fulber, "Misery Whip"
Rhys Fulber turned some heads with his first solo LP for Sonic Groove Realism, showing that the veteran producer and programmer had a knack for industrialized techno. The first taste of new LP Ostalgia continues in that vein, with deep, textural movement and unnerving mechanical rhythms and ambience that may surprise those mostly familiar with his work in Delerium and Front Line Assembly. Fulber has long been a cult figure in terms of his body of work and influence, and it's good to see him making new and interesting moves at a stage in his career when he could be resting on his laurels.

Black Nail Cabaret, "Rent"
Look, when we've talked about how Hungarian duo Black Nail Cabaret flirt with classic pop motifs in an arch manner, we've always read that as something that never had to be spelled out. Doing an electro-pop cover (albeit with plenty of dark flair) of "Rent", the Pet Shop Boys' nigh-immortal mediation on financial and romantic entanglement correspondingly feels both overt and unexpected, but whatever: they nail it. Proceeds from this and their Desireless cover are going towards rainforest protection, to boot.

Mala Herba, "Nie idź"
Mala Herba's murky take on dark synth has been weaving magic around the HQ for the past couple of years. Mingling the occultly political and the publicly personal, Zosia Hołubowska's music would probably be the first thing that came to mind were we tasked with assembling music to benefit queer activist groups in Poland…which, surprise, is exactly what the Total Solidarity comp (to be taken as a massive 122 track omnibus or a la carte) is. Much is hidden in green shadows on this track.

Ringfinger, "Burning"
Finally some promising new darkwave sounds from right here in Vancouver, Ringfinger have just released their first EP Pressure. Styles are on the laidback and groovy end of the spectrum with a strong emphasis on drums and vocals, keeping things nice and minimal in the mix. Not bad at all for a first crack and certainly something to keep an eye on as it develops.