With the Terminus lineup released and with Verboden a scant few weeks away, it's a great time to be a fan of live dark music in North America, let alone western Canada. As we've said in the past, the roots of I Die: You Die lie in the late Kinetik Festival, and while as wonderful as those Kinetik lineups were, it's incredible to think how much broader the dark festival scene's become in the past decade. From the melodic heartache of Mr.Kitty to the sludging noise of HEALTH to the lush sorrow of SRSQ to the suave menace of Boy Harsher, it's impossible to overstate how less sequestered things are in 2019. Whether it's bands from within the scene making inroads into other audiences or scene die-hards being willing to take a chance on crossover acts, we couldn't be happier with the diversity of sounds and styles we'll be getting to experience in the next few months. On with this week's Tracks!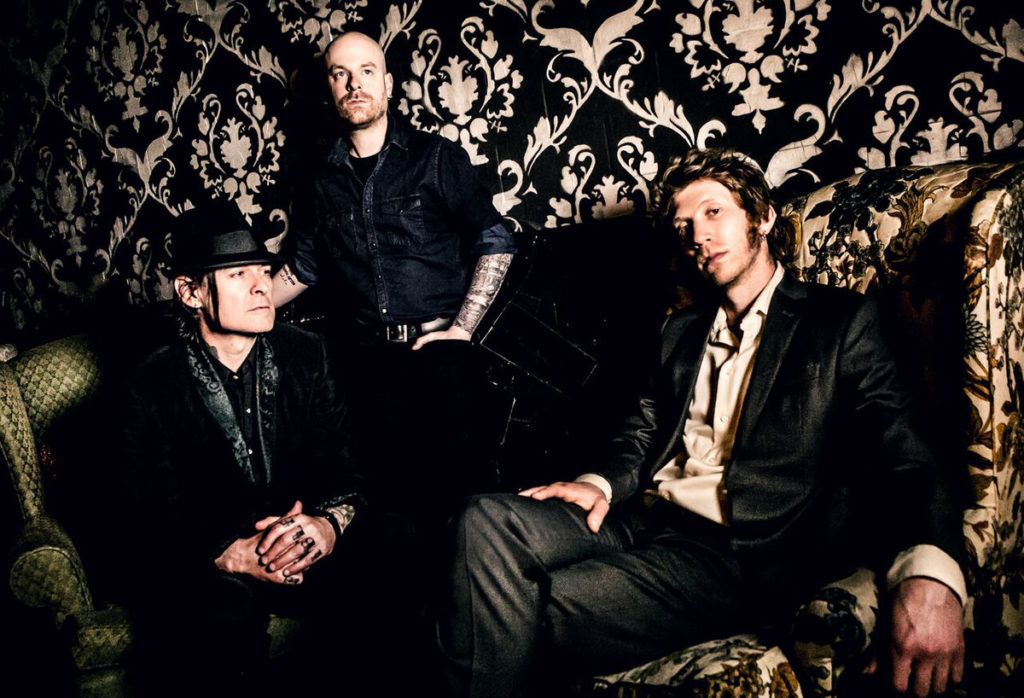 Muet, "Weirdest Sex"
Our boys Daniel Evans and Vince McAley aren't getting much rest of late. Fresh off the road with Jared Louche, touring for the 25th anniversary of Chemlab's Burnout At The Hydrogen Bar, the pair have teamed up with another industrial rock vet in Hate Dept's Steven Seibold (whose other new project we just covered) to form Muet. Part post-punk, part blues rock, it's as much of a turn from the chirpy synthpop of Standalone as that project was from Hate Dept.

Korine, "Never Dream (Makeup and Vanity Set Remix)"
Matthew Pusti's Makeup and Vanity Set has a subtle and morose take on retro synths which has been welcome amidst a lot of synthwave dross. He's able to lend that same sense of pace to his remix of a tune from Philly electropoppers Korine. The sampler-happy intensity of the original's preserved, but the warm and rounded bass adds some extra emotional oomph. Call us crazy, but we're getting serious Boytronic vibes off this one. Tip of the hat to our pal B.P. Hughes of Darkware for passing this our way.

Damascus Knives, "Some Women May Know You Here"
After a single track being released a couple of years back, we now have an EP of David Christian of Cervello Elettronico's Damascus Knives side-project. If Crimes AM found Christian exploring the softer and more melodic side of his muse, Damascus Knives looks to be doing just the opposite, zooming in on clattering and acid-heavy dark techno. There's some proper late night dancefloor potential here.

Wet Nurse, "A Promise Was Made"
After a handful of tapes, EPs, and splits, Calgary's Wet Nurse has their first full-length slated to appear in a month on Malignant. It's a good landing place for Paul Kinasevych's one-man project, which has been offering a sober and reflective take on noise and power electronics of late. Despite the distortion, there's something very meditative and even processional about this examination of betrayal.

TET – Travailleur En Trance, "Hard Coded [25yrs hardened body edit]"
The discography of German EBM act TET – Travailleur En Trance can be difficult to suss out. Full of self-releases and compilations, sussing out the arc of the band's 25 year run is rather difficult from the outside in. The band's offering a jumping on point with 25 Years Of Secret Assaults, a PWYW comp of new remixes of tracks spanning their career. The combo of classic EBM grooves and dense production on this number should help get folks up to speed.

Apoptygma Berzerk, "Burning Heretic (Cycles Of Absolute Truths Mix by Ancient Methods)"
Speaking of 25th anniversary remix comps, boy howdy is the list of contributors to the set of new mixes from Apoptygma Berzerk's Soli Deo Gloria a head-scratcher. SDGXXV features true-school cred in the form of Clock DVA and Portion Control remixes, plus lesser known vets like Atropine and The Invincible Spirit. But it's also marked by more contemporary noise-heads from well outside of the rivethead cliques, like Prurient and Ancient Methods. Factor in Mortiis and a rare appearance by Blackhouse (yes, that Blackhouse) and we're just not sure what to make of it all. Still, this Ancient Methods take on "Burning Heretic" slaps pretty hard.