Ah, the end of February and the onset of Spring, traditionally the time when we start to see patterns emerging and the larger arc of any given year start to take shape in Our Thing. We've been so consumed with playing catchup from the end of 2018 and making sure nothing major slipped past us at 2019's outset that haven't yet formulated any theories about what the biggest musical trends of the year will be, but that's actually kind of a relief. There's so much music coming out (as has been the case for years now) that is pertinent to what we cover, and showing us so much of the variety that can entail, maybe this is just a year of plenty for all the different areas we like to poke around in. Although who knows, maybe 90's American coldwave will make a comeback and we'll end up doing a multi-part interview with Eric Gottesman about cassette only Penal Colony demos or something. Who's to say? Lets have a Tracks while we ponder, why not.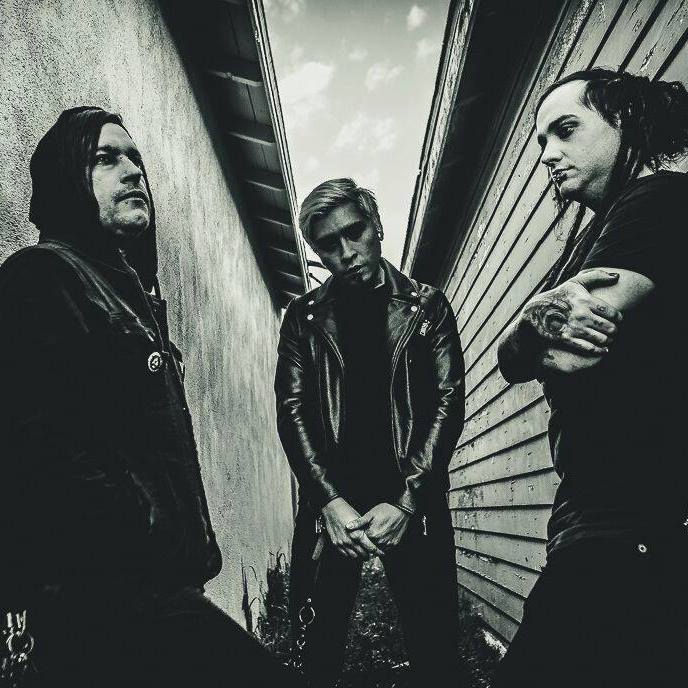 LEATHERS, "Phantom Heart"
In case you didn't know, Leathers is a side-project of our beloved hometown heroes ACTORS, specifically Shannon Hemmett and Jason Corbett. Like their sister act, LEATHERS find that sweet spot between post-punk and modern darkwave, but with Hemmett taking the lead on vocals and creative direction, adding some shoegaze to the already potent mix. Touchstones like Curve and Lush are fair comparisons, especially on new track "Phantom Heart", which has all that 90s alt-pop flavour you could want in a tightly written single fit for dancefloors and bedroom dance parties alike. ACTORS had a banner year in 2018: will LEATHERS follow suit with their new material in 2019? We wouldn't bet against it.

Run Level Zero, "Elysa"
We're pretty sure it wasn't by coincidence that Sweden's Run Level Zero elected to break their decade long spell in cryo-stasis on International EBM Day. Figurative gestures aside, we're pleasantly surprised to have the first release from the trio since 2008's Arctic Noise. You can listen to us talk about that release for context, or you can just jump right in with this sample of what they do best: building rich and emotional soundscapes atop classic EBM basslines.

Orange Sector, "Die Fahne"
Speaking of EBM Day, you'd be hard pressed to name a band more stalwart in their adherence to the OG EBM formulas than Berlin's Orange Sector. We weren't especially fussy about their last full-lenght, Night Terrors, but at the very least this tune from their new LP Alarm is a bit of bouncy fire very much in the vein of classic DAF.

Headless Nameless, "Sacrificial (I)"
It was just a month back that we were featuring the first track to be released by Alis and Matt of Encephalon under their new Headless Nameless moniker. While "Wild Fire" was certainly a far cry from the sounds we've come to associate with Ottawa's premiere electro-industrial act, new tune "Sacrificial (I)" pushes the morose blues rock sound even further away from any electronic territory. Will Headless Nameless even be in the vaguest of proximities to Our Thing by the time a full release comes out? Who can say, but for now the similarities with mid-period Swans gets them through the door.

Deadly Gear XX, "Talk2"
Fresh from those modern body music connoisseurs down Seattle way Vertex comes Brooklyn's Deadly Gear XX. Self-described as "cold, raw, wet, unpersonal bodyslime", they remind us powerfully of the kind of hard-hitting street level lo-fi industrial we've been getting from acts like Chrome Corpse, INVA//ID and the like, with maybe even some of the dark atmospherics of fellow NYCers Statiqbloom in the mix as well. If you like your EBM mean and gritty, you could do a lot worse than to check out new EP CRUCIAL IMPACT. 

INVA//ID, "Worm"
Speaking of INVA//ID, we have the first taster for their forthcoming LP Masochism in D Minor, due later in 2019. If you checked out any of the project's previous releases as the solo project of Chris Rivera, then the 90s electro-industrial sounds won't be any surprise to you, but we're definitely feeling a big step forward in terms of design and execution on this new track "Worm". With the addition of new members Krz Souls and Brendin Ross in the production and programming department as well as Rivera's rapidly evolving vocal style, this is starting to look like the year this young act breaks wide.