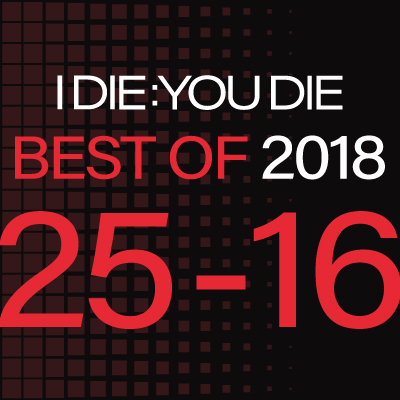 Okay, here we go! As is tradition we're doing our Top 25 releases of 2018, as decided by the I Die: You Die senior staff. It's our eighth time going through this exercise, but for those of you who have never joined us for it before, the format is as straightforward as it gets: we decide on a list of our absolute favourite releases of the year and then write 'em up as we count 'em down. No frills and hopefully no spills as we go. Usual caveats apply (no we don't hate Artist X because they aren't represented here, yes we did miss out on a lot of great stuff we wish we had had time to cover and assess), so let's get down to it. It's I Die: You Die's Best of 2018, entries 25-16!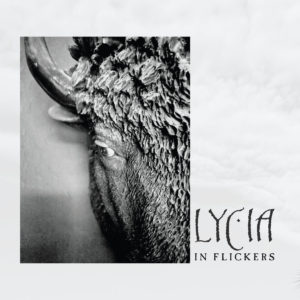 25. Lycia
In Flickers
Projekt
The qualities which have made Lycia stone legends in darkwave haven't changed much in their thirty year run: they still tread the thin line between atmosphere and bleakness, and between introspection and depression. Their recent spate of inspiration (three LPs in the past six years) has shown how evergreen Mike VanPortfleet and Tara Vanflower's work is, even if In Flickers is a decidedly wintry release. Though it features far more beat-heavy numbers than its predecessors, it's still a completely unified listen, and ambitious psych/shoegaze constructions like "Rewrite" don't clash with lighter, lilting numbers like "She". Lycia's body of work speaks for itself and one would have to imagine that the duo (and longtime collaborator David Galas) would have nothing to prove, but with In Flickers they're proving just how damn good they are at still being Lycia. Read our full review.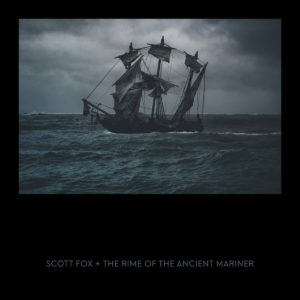 24. Scott Fox
The Rime of the Ancient Mariner
Ant-Zen
As audacious as the idea of The Rime of the Ancient Mariner is for Canadian rhythmic industrialist Scott Fox, it shouldn't come as a complete surprise to those who've been paying attention. His work as iVardensphere has long prioritized texture and atmosphere, and in dedicating himself to an adaptation of Coleridge's poem, his skill and dedication to those areas becomes clear. Part audio play, part program music, and part production and design exercise, the music on Mariner expands from pure ambience to rich, complex soundscape and back again, crossing oceans as vast as the narrative it accompanies. Composed of sounds both natural and synthetic, it's a record as immersive as it is subtle and considered. Read our full review.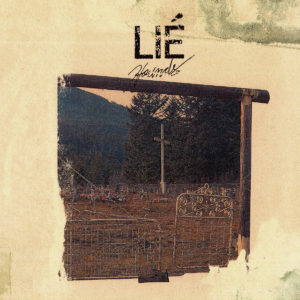 23. lié
Hounds
Mint Records/Monotonous Press
Modern punk doesn't come much colder or darker than lié's Hounds. The sound the Vancouver trio have been honing in on for half-a-decade now couldn't sound any more right for right now, its angular riffs and machine-gunned drums playing out as protest, bitter indictment and vicious rebuke to the cultural hellscape of 2018. The strictness of its tempo and tenor have a discipline to them, forgoing chaos for a cool precision; lié may sound more furious than they ever have, but are channeling it into a punishing reprimand. It's a record that doesn't have time for yours or anybody's shit, and is ready to do something about it. Read our full review.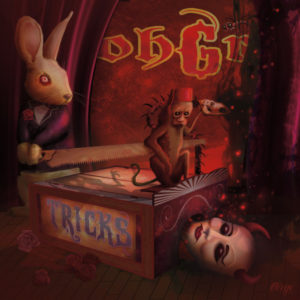 22. ohGr
TrickS
self-released
Ogre and Mark Walk's ohGr has always been a project with an oddball, but strangely accessible sensibility running through it. On this year's TrickS that quality is brought to bear on a suite of some of the most immediate material the duo have produced since their initial forays at the dawn of the millennium. A through-a-mirror-darkly take on pop-rock, numbers like the title track and "Freaky" are a funhouse, less menacing than they are darkly whimsical, a theme that plays out across the record's ten tracks. ohGr's industrial lineage is unimpeachable (and spoken to here on gems like "Toxick" and "Mind Made God"), but they couldn't be anything further from a legacy act, actively entering rarified and weird new territory with charming glee. Read our conversation about it.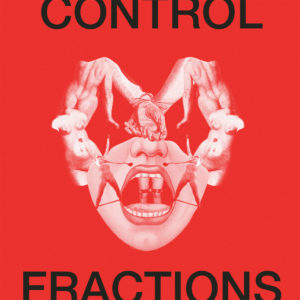 21. Fractions
Control
Fleisch
2018 might go down as the year that the unholy crossover of techno and EBM started eating its own tail, with an endless parade of faceless producers churning out numbers that did justice to neither side of the stylistic equation. That said, it also yielded Fractions' Control, a sneak attack of addictive body music as mean and banging as it was clubbable. Part classic electronic body music, part acid-tinged teutonic techno, songs like "I.B.M." and the title track proved the adeptness of the Czech act's programming and composition, positioned in the sweet spot where analysis is blown out of the frame by compulsive movement. With "Celestial" and "Inhale/Exhale" as road maps for potential future exploration beyond the dancefloor, it's a hell of a debut EP and carries the promise of more great things to come. Read our full review.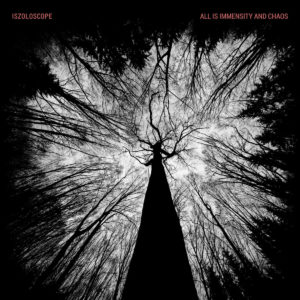 20. Iszoloscope
All Is Immensity And Chaos
Ant-Zen
After a pair of LPs which were well worth their five year waits, Yann Faussurier got back to his roots with All Is Immensity And Chaos, revisiting the pummeling barrages of rhythmic breaks which carved out a name for the project in rhythmic noise some fifteen years back. That isn't to say that this is a retro record; the advances in production, as well as with strings and bells, which were reached on The Edge Of Certainty and False Vacuum, are worked into the mix to great effect. Factor in the recurring themes of isolation and cosmic nihilism and you have another thrilling demonstration of why Faussurier's name still belongs on the top tier of contemporary rhythmic noise producers. Read our full review.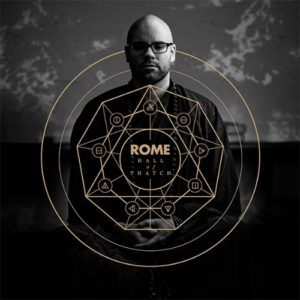 19. Rome
Hall Of Thatch
Trisol
After a decade of casting steely eye and bracing voice outward at the violent procession of history, Jerome Reuter turned things inward this year with Hall Of Thatch. This isn't to say that this is a softer or more sentimental side of Rome, far from it. Though featuring a stripped down sound, Hall Of Thatch sounds as angry and passionate as anything in Reuter's back catalog, with Reuter flagellating himself for failures and lackings old and recent, all with an eye to reaching some plane of redemption and peace. It's no surprise that a "spiritual" record from the world's preeminent contemporary neo-folk songwriter would eschew airy etherealisms, but the spleen Reuter vents at his own self is as impressive as it is at times frightening. Read our full review.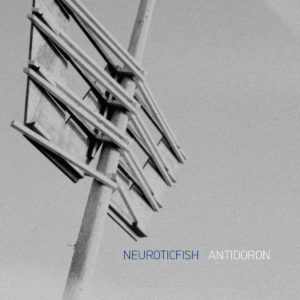 18. Neuroticfish
Antidoron
Non Ordinary Records
With the benefit of hindsight it's clear that Neuroticfish produced some best-in-class futurepop, material that withstood the collapse and critical reassessment of that genre's glory days. The qualities that made Sascha Mario Klein's music retain that emotional connection are the building blocks of Antidoron, a record devoted less to the dancefloor and more to explorations of emotion. Removed from the club, songs like "Walk Alone" and "I Am Here" have a clarion sincerity to them, with Henning Verlage's full-bodied production highlighting the melodic strength that has always been the project's hallmark. While it has dance numbers – a DJ worth their salt should be able to get "Fluchtreflex" over, long intro or no – it's a record with a life outside the clubs that initially brought Neuroticfish success. An honest record in its approach, it delivers on that promise from the first number to the last. Read our full review.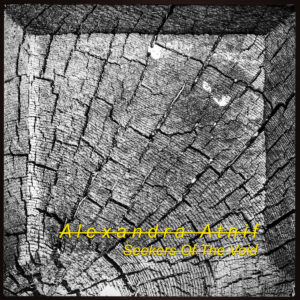 17. Alexandra Atnif
Seekers Of The Void
Crunch Pod
There's something perverse about millennial powernoise beginning to take on a nostalgic glow. The unyielding and unapologetic harshness of the original sound was never meant to be comfortable, and while LA producer Alexandra Atnif certainly draws upon that legacy on Seekers Of The Void, the lengthy LP never feels intentionally retro. The thirteen tracks here might make their first impression on the basis of unsettling textures and sound design, but the restless and roaming composition style Atnif employs is what gives the record legs, and for every track which seems to be a conscious callback, like "Dislodged Spiritual Equilibrium", there are two (like "Involuntary Eroticism" or "Abstract Consciousness") which showcase Atnif's interest in electronic rhythms and structures well outside of the powernoise tradition. Read our full review.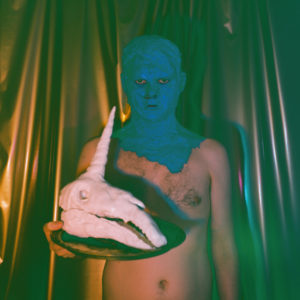 16. Qual
The Ultimate Climax
Avant! Records
William Maybelline's work in Lebanon Hanover's never been especially cheery, but his solo catalog as Qual makes his collaborative work with Larissa Iceglass seem positively gleeful in comparison. While previous LP Sable found Maybelline indulging in bellicose minimal wave, The Ultimate Climax is a riotous exercise in manic misanthropy and self-loathing, with an appropriate score. Starting with a clutch of solid, modern EBM and darkwave, the record seems to spiral out of control as it moves along, matching Maybelline's unhinged and morbid screeds. :wumpscut: style dark electro gets an outing on "Above Thee Below Thee", with Maybelline perhaps hoping that applying vocal distortion will offer succor which never comes. By the time things close with the death-gabber of "Existential Nihilism" it's readily apparent that nothing is ever going to be okay in Qual's world. Read our full review.

That's it for today, folks! Thanks for reading, and tune in tomorrow as we count down the next ten records!