With two of its three installments in the can, we're looking forward to heading to LA to give this year's tripartite Cold Waves festival the West Coast send-off it deserves. Between the likes of ID:UD standbys like C-Tec and Continues and hot new projects we still can't wait to hear more from like HAEX, it's a stacked line-up which'll be heading to the Pacific in a few days, and you can bet we'll be there to catch all the goings on and report back. Please holler at us if you see us at the shows (we'll be the tall guys in black), and until then enjoy this week's Tracks!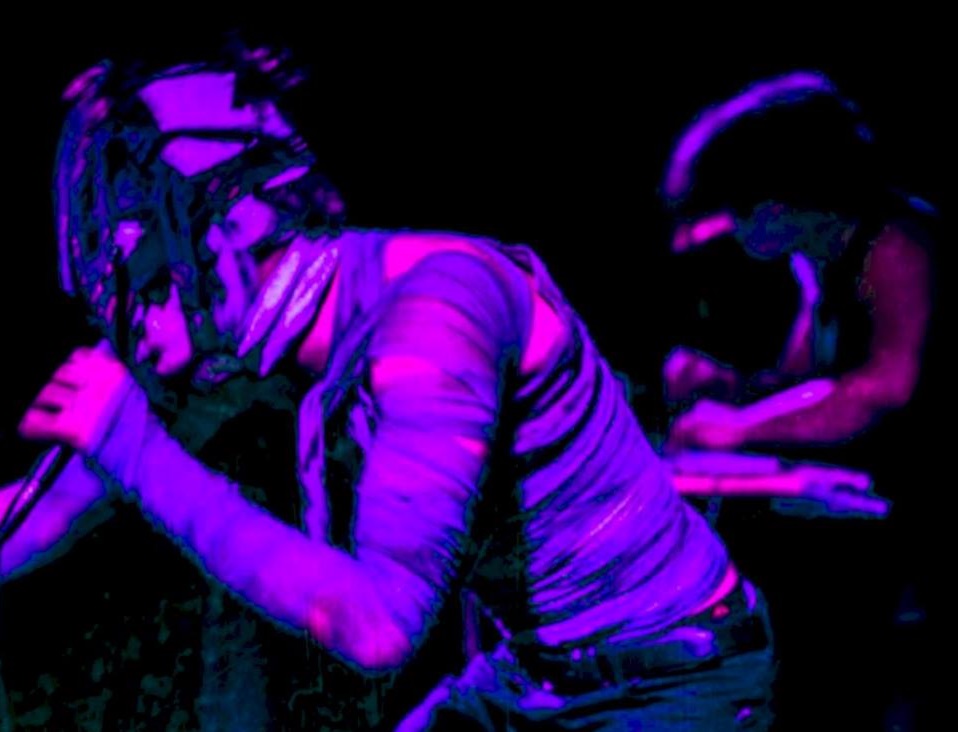 Neuroticfish, "Hysteria"
The first taste of the forthcoming Antidoron LP from Neuroticfish is telling. Since the project's reactivation there have been traces of modern bass music production making their way into the hyped-up emotional futurepop the project is known for, and "Hysteria" is one of the clearest examples of how to reconcile each style. Think of it as a classic Sasha Mario Klein slowburner with some deeper, darker bass tones. We've loved everything Neuroticfish has done since they started making music again, and this track has us thinking the new record will carry on that tradition.

Harsh R, "Dog People"
Friend of the site Avi Roig's just finished off a brief West Coast jaunt, showcasing the raw and stripped-down style his punkish rhythmic noise project Harsh R has been showcasing of late. Avi's been pressing Harsh R heavier and heavier in the past year both in terms of touring and release scheduling, and his new tour-based EP offers a sleek yet merciless path to catching up with the project. Who's a good boy?

Physical Wash, "Deprived"
Did you check out Susan Subtract's recent appearance on our pals Talking to Ghost's podcast? If not you should make a point of it, as he lays out the current status of High-Functioning Flesh, and talks extensively about his new project Physical Wash. Primed from that enlightening conversation, we're happy to hear a new song that lays out a lot of what Subtract talked about, with some definite new flavours and ideas coming to the fore in the "Deprived". As huge HFF fans, we're definitely keen to hear exactly what strange new things Susan has in store for us.

Night Terrors, "Twisted Torsos"
Vertex cliq kids Night Terrors are expanding beyond their Washington roots with a new EP on Vancouver's own Collapsed Structures. Even north of the 49th parallel the game remains the same: harsh and considered electro-industrial with a decidedly murky cast. The shout-out in the notes to the late, great Paul Von Aphid feels especially instructive: the concrete meanness and blunt impassivity of Zex Model can certainly be felt here.

Vanligt Folk, "(O​)​Hambo"
There was a time when we thought that a lot of Gothenburg synth act Vanligt Folk's weirdness was a product of us not speaking Swedish. We now have it on pretty good authority that even native Swedes find them puzzling. Still, as oddball as they are there's a real spark of genius in their mix of proto-body sounds and dub, a mixture that makes all the sense in the world but has been rarely explored. The preview tracks for new album Hambo have us pretty fascinated; nobody really sounds like them, anywhere.

Doric, "Monitors"
More analogue synth madness comes our way courtesy of Infravox Recods. The debut LP from Doric is the product of half of Grecian duo Human Puppets, and his commitment to a purist style of early wave-style analogue emoting hasn't wavered in the transfer over to a solo project. That Stathis Leontiadis' vocals cinch the deal much more than the ricocheting synths and drum programming is perhaps the best testament to the early 80s Doric can offer.