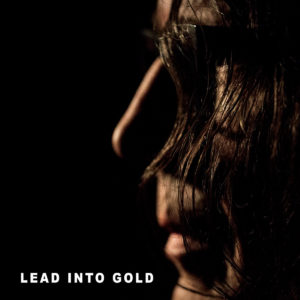 Lead Into Gold
The Sun Behind the Sun
No, So Yes
The original instance of Paul Barker's Lead Into Gold was born during in the late eighties, when Barker (along with Al Jourgensen) moonlighted from his dayjob as a principle in Ministry to produce and participate in innumerable projects for Wax Trax Records under the pseudonym Hermes Pan. While the project's LP and smattering of singles and EPs from the era feature contributions from other musicians, its most notable attribute was that it was Barker's outlet to explore the Wax Trax house style. The Sun Behind the Sun is the first major release of new material since the reactivation of the project a few years back, an LP that reconciles both the original incarnation of Lead Into Gold and Barker's intervening years as an performer and producer.
On the classic tip, there are several songs here that wouldn't sound out of place at all next to cuts from Age of Reason and Chicks & Speed: Futurism. The propulsive "We'll Take Tomorrow" is a particular standout, marrying a trad-machine rock groove with a huge buzzing bass riff and sampled yells, easily capturing the feel of Wax Trax era cuts like "Faster Than Light" without coming off as a retread or a nostalgia cash-in. "These Unknown" achieves similar results, relying on reversed orchestral sounds, big string pads and synthesized bass pops to split the difference between the funky and the sinister.
Where Lead Into Gold really makes its case though is in the tracks that suggest growth from the band's original template. The closing title track is recognizably the same band, with it's sliced up drums courtesy of William Rieflin (an original LIG contributor), but uses a degraded sample at its outset to establish a musical theme which is echoed through the track, culminating in an unexpectedly simple melodic bassline. Earlier, "To The Throat" emulates dub's studio reconstituted rhythms, but minus any kind of warmth and with an unsettling quantized precision that makes Barker's warbled vocals feel all the more alien.
Returning to Lead Into Gold was a gamble for Barker. Had he gone full-retro he certainly could have hit diminishing returns, where completely divorcing Lead Into Gold from history could alienate drawn in by the project's legacy. In using history as a jumping-off point for new ideas, The Sun Behind the Sun is both characteristic and fresh, reminding us both of where Paul Ion Barker has been and suggesting myriad new places he could go.