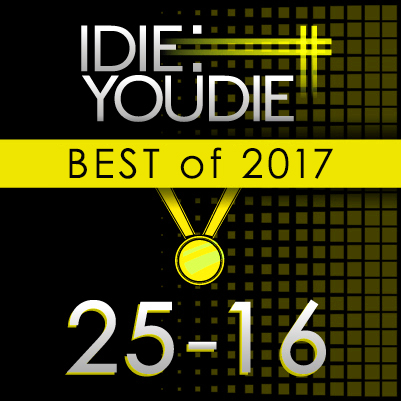 And so the ritual begins anew. We like to joke about how combative we get when making our Year End lists, but this year was the most largely painless, with the Senior Staff finding a lot of commonality in what impressed us in 2017. Of course there's always a host of records we mutually enjoyed but that didn't make the cut for one reason or another, but as with every year our selections were predicated on our shared understanding of I Die: You Die's mandate and what we're interested in holding aloft as the best of what Our Thing has to offer. As always, we're keen to know what you enjoyed in 2017, so feel free to leave a comment down below with your picks, and don't forget to come back again tomorrow for entries 15-6! I Die: You Die's Top 25 of 2017 (our seventh time doing this!) is go.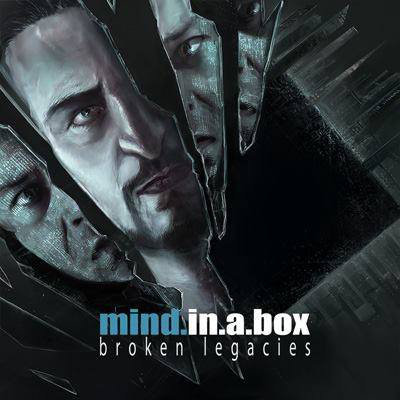 25. mind.in.a.box
Broken Legacies
THYX Records
The weaving of the cyberpunk narrative sitting at the heart of mind.in.a.box's records has been a slow and careful process. As the band's grown more confident in their forays outside of their native futurepop climes they've also taken up more experimental forms of story-telling. Acting as both a prequel and an alternate history of the narrative at the core of their records, Broken Legacies takes a sober second look at protagonist Black's quest for the truth, and finds bittersweet beauty in regretful reminiscence. The somber tone of tunes like "Glory Days" and "World Of Promises" isn't exactly a stretch for a band who introduced us to their world via Lost Alone, but with the narrative framework Broken Legacies provides we're getting a clearer sense of whence this malaise originates. Read our full review.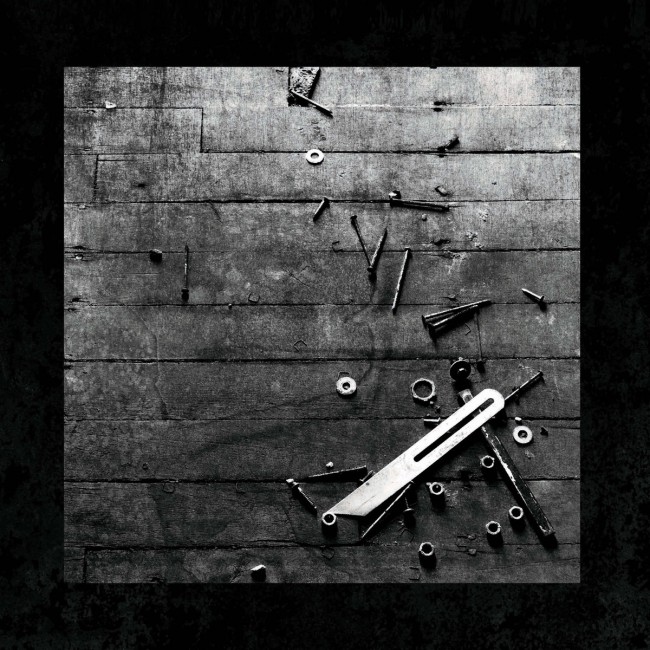 24. Coldkill
Distance By Design
COP International
Rexx Arkana's deep running knowledge of 80s synthpop and the constellation of genres surrounding it has been something of a running quirk in the scene given how far removed FGFC820, the aggrotech project for which he's best known, is from those softer sounds. But there's nothing tongue in cheek about the work he and Eric Eldredge of Interface turned out on the first full-length by their Coldkill project. Distance By Design connects the dots between synthpop, electro, italo, and EBM with steely grace and dignity. The plain-stated emotion of the lyrics at the heart of a clutch of deceptively simple pop compositions gives a whole new perspective on Arkana's work, and not just because his vocals are not coated in distortion. Read our full review.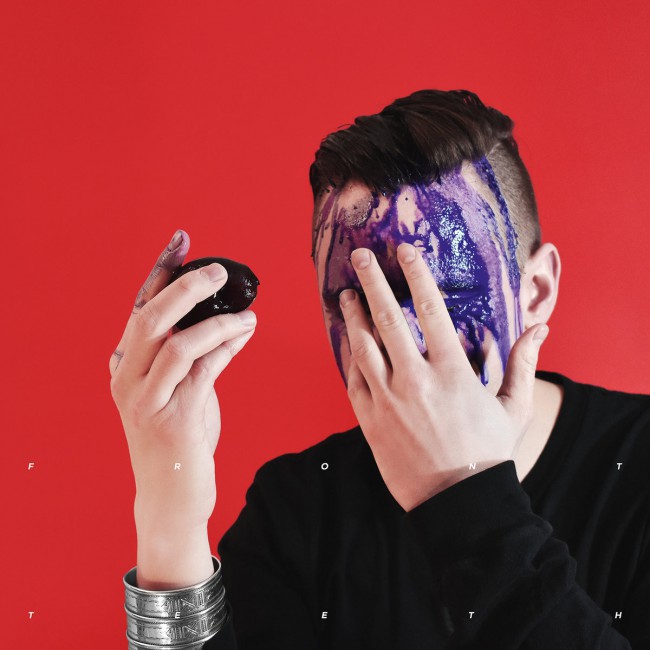 23. Veil Of Light
Front Teeth
AVANT!
Switzerland's Veil of Light continue to walk a tense tightrope between anxiety and aggression. The shockingly propulsive and noise take on darkwave and coldwave which made 2016's Ursprung so striking is able carried forward on Front Teeth. This time out, Markus W puts dense, machine-gun drum programming at the forefront of Veil of Light's lithe attack. Although Front Teeth isn't wreathed in the echoing noise and distortion of its predecessor, the clatter of its drums – and often EBM-like basslines – make for a white-knuckle half hour listen. Even when synth melodies are given a bit more room to show themselves off, as on "Cut Out Your Name", Veil Of Light never offer a moment of relaxation or ease. Read our full review.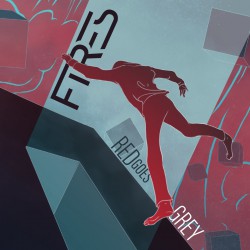 22. FIRES
Red Goes Grey
Metropolis Records
FIRES debuted in 2017 with a thoroughly modern electro-rock record in the form of Red Goes Grey, consolidating the promise in producer/performer Eric Sochocki's previous outings as Cryogen Second and Becoming the Devourer into an affecting and emotional whole. The album's focus on production and the integration of synthwave and touches of post-rock into its palette are all part of its appeal, although the real key to it all is in Sochocki's rapidly evolving songwriting. Songs like the title track and "Counting Walls" are bracing in their honesty and energy, emphasizing uplifting vocal melodies that play against the slick, electronic arrangements that characterize the album. Though fueled by a deep melancholy, FIRES' debut delivers warmth and light. Read our full review.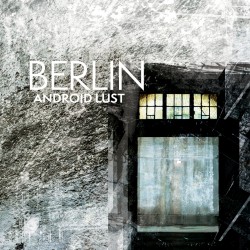 21. Android Lust
Berlin // Crater V2
Synthellec Music
Jumping off from Android Lust's moody 2013 LP Crater Vol. 1, Berlin // Crater V2 features a renewed emphasis on arrangement, carving a clutch of tense industrial songs whose design mirrors the intricate urban landscape that inspired them. In keeping with that focus on instrumentation on her recent efforts Shikhee deploys her powerful voice sparingly, but when she does it's a show stopper: "Daughters of Dawn" and "Heart Tunnel" are on par with the best of her catalogue. More than two decades into her career as Android Lust, and Shikhee has yet to lose a step or waver in her singular path as an artist. Our Thing remains fortunate to have her. Read our full review.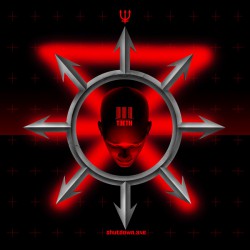 20. 3TEETH
shutdown.exe
OMF Records
Industrial metal is often a poor example of both industrial and metal, forgoing the experimentalism of the former and the power of the latter for warmed over machine riffs and tired synths. 3TEETH's sophomore album works hard to avoid that trap by doubling down on what made them a breakout act, grafting processed guitar chug to muscly synth and drum programming. Songs like "Oblivion Coil" and "Atrophy" make a meal of the stylistic fusion, using of programming and samples to set-up churning waves of guitar while Alexis Mincolla delivers sneering sermons both political and esoteric. shutdown.exe is a big bold record to match the Los Angeles act's ever-increasing profile, laden with crossover appeal while staying true to their harsh, mechanical roots. Read our conversation about the record.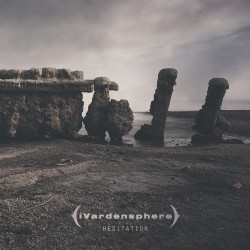 19. iVardensphere
Hesitation
Metropolis Records
iVardensphere's second release in 2017 feels like a very deliberate attempt to showcase the strength of project mastermind's Scott Fox's partnership with ESA's Jamie Blacker. While the two have been working together since 2013's The Methuselah Tree, it's apparent in the construction of Hesitation how the two have influenced each other: their interactions add depth and dimension to iVs' rhythmic analogue synth attack. With Blacker firmly ensconced as a vocalist and songwriting contributor, and Fox as producer and musical director, iVardensphere take a tour of many of the ideas that have brought them to this point, revisiting grinding modular synth textures, the use of eastern percussion and even dabbling in homage to some of their biggest influences, all beholden to the deep, heartbeat-like kickdrum that continues to push the project forward. Read our full review.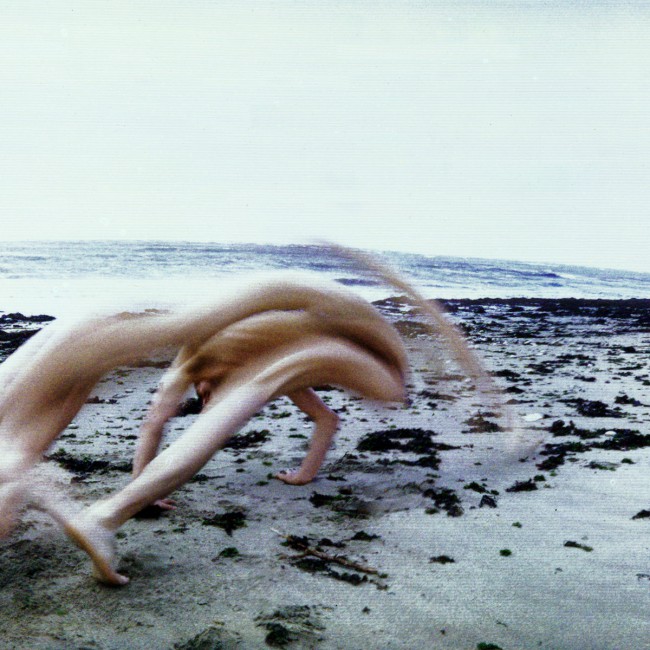 18. Broken Thoughts
Realign
Heteromorphism Production
The latest release from Chinese wunderkind Keju Luo might merit inclusion on this list wholly on the basis of its status as a masterclass in sound design. The deftness with which Luo shifts pads, drones, and beats in each of his precisely engineered (and precisely five minute) tracks is an achievement of stereophonic wizardry in and of itself. But the intrigue of Realign isn't limited to its technical side. Part ambient record, part film score, part the sort of thing we honestly wish Trent Reznor was doing right now, Realign is an understated tour de force of electronic composition. Harmonies and rhythms glide past one another like ships in the night, often ostensibly looping but also mutating in nigh-undetectable fashion, subconsciously ramping up the tension and drama as the ear is drawn in by the lush textures and timbres Luo executes. Read our full review.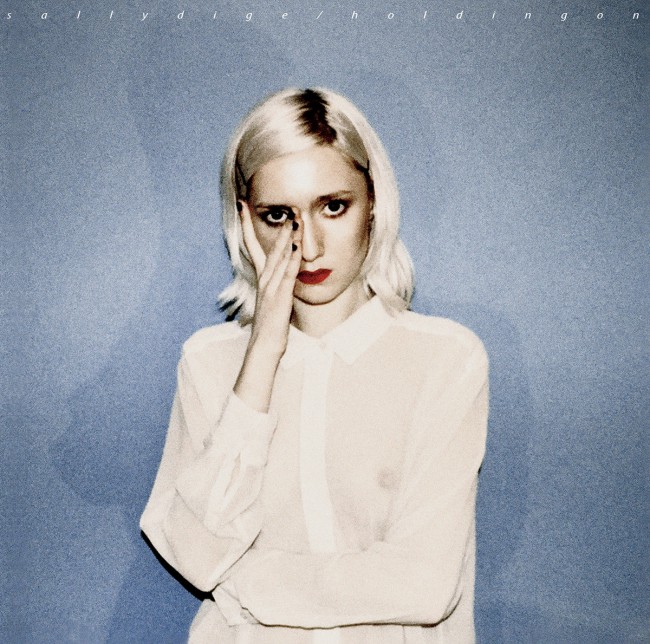 17. Sally Dige
Holding On
DKA Records/AVANT!
It'd be easy to get hung up on the process underlying Holding On, with stacks of tracks from one single synth being layered on top of one another and nigh reaching the heavens. While we were keen to discuss methodology with Sally Dige, the appeal of each of Holding On's smoothly executed synth tunes is so immediate that technical questions are quickly swept aside by shimmering pulses. Hovering between synthpop and coldwave, Dige constructs cool yet inviting soundscapes atop classic pop structures, and vocally weaves her way through the tunes with a canny panache, leaving as much unsaid as spelled out. Brief but tenacious, Holding On crosses the lines between dance floors and drawing rooms, pop and melancholy. Read our full review.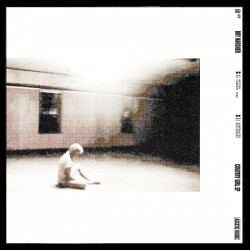 16. Boy Harsher
Country Girl
Ascetic House
A band could go their whole career and never come close to capturing what Boy Harsher do in just four songs on the Country Girl EP. By further developing the singular version of coldwave and body music they first tapped into on last year's Yr Body is Nothing Augustus Muller and Jae Matthews manage a kind of solemn grandeur, always in motion but never in a hurry. Their almost supernatural poise might come as aloof if it wasn't also shot through with a deep well of soul, and the kind of instantaneously danceable grooves that feel familiar from the first listen. Minimal by design but vast in appeal, the all too brief EP's strength is ably demonstrated by how it leaves the listener with a deep need to hear it again. And again. And again. Read our full review.