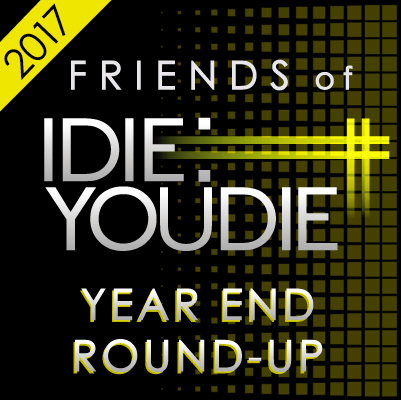 As has become a welcome tradition here at the ID:UD HQ, we're starting our Year End coverage by slacking off. Well, not really. We're hard at work putting the finishing touches on our write-ups of our favourite releases of 2017, but to get the ball rolling we've asked a plethora of the site's friends to say a few words about releases which left a mark on them this year. Not necessarily their favourite record of the year, and certainly not limited by the range of music we regularly cover here, but simply music that they couldn't leave aside over the course of 2017. The DJs, promoters, musicians, and writers we've asked to contribute have put forward a feast of vintage synths, noise, shoegaze, EBM, pop, and plenty more to get the Year End festivities started, so sample some delicacies and then come back tomorrow for the beginning of our countdown of 2017's best records!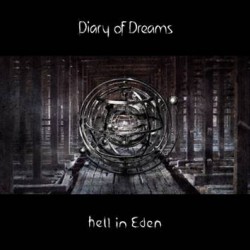 Valtteri Hyvärinen of Desert Monolith on Diary of Dreams, Hell in Eden
After the forgettable Grau im Licht I was expecting just another DoD album – competent but more of the same. "hell in Eden", however, easily ranks amongst the veteran band's finest offerings. It adds an orchestral touch to the DoD formula and is just a monstrously epic-sounding, bleak album with tons of memorable moments.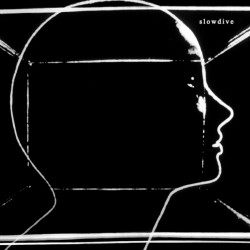 Eric Oehler of Null Device on Slowdive, self-titled
Of the original generation of shoegazer acts, Slowdive was the shoegaziest. Their 2017 comeback is everything I wanted – lush washes of sound, chiming lead lines, languid vocals, and subdued drums and bass. It's alternately summer's-day upbeat and gray-November cold. It's also what finally convinced me to buy a guitar.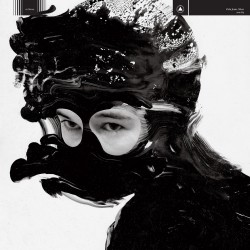 Gillywoo, formerly of Mutate, guesting at Bunker 13 on Zola Jesus, Okovi
I've chosen Zola Jesus's 5th studio album, Okovi. It's a deeply powerful and personal piece work, full of bleak layered soundscapes and Jesus's trademark soaring vocals. The subject matter of some of the songs (suicide, serial killers and depression) can make difficult listening in parts, but it's an ultimately beautiful, empowering and cathartic experience."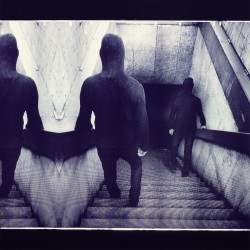 Michael Kurt of Talking To Ghosts and The Blood of Others on Emptiness, Not For Music
There is a grossness to Emptiness. Tracks like "Your Skin Won't Hide You" blend so many different styles of music, but each one stands on its own atmospherically in the creepy, meandering way the album comes together. It's looming and distant, powerful and unique. It's unsettling. "Digging the Sky" is a good example of this.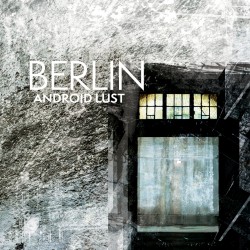 Rodney Anonymous of The Dead Milkmen on Android Lust, Berlin // Crater V2
This year, I'm using a simple criterion to determine which 2017 album I'll be highlighting: What do I play most often when friends (imaginary or otherwise) drop by? More often than not, it's Android Lust's Berlin // Crater V2.
The only term I've been able to find to truly describe this album is "Complicated Simplicity". It's lush without being cluttered. Well-crafted without being slick. Engaging without being overly-challenging. Shikhee has learned to master her craft without sounding like she's working from a template. A truly extraordinary accomplishment wherein you can actually hear the work that went into each song.
PS. Fuck Trump.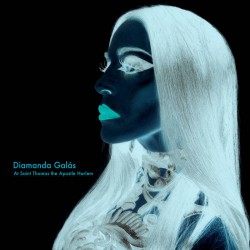 Julian McAllister of Nexus Rasp on Diamanda Galás, All The Way & At Saint Thomas The Apostle Harlem
Diamanda Galás's work has long been intended as a source of power and catharsis, not terror, for those who need it the most. And in 2017, we needed it the most. Here, with two new albums of self-described "death songs," she embodies anger & loss with precision and honesty.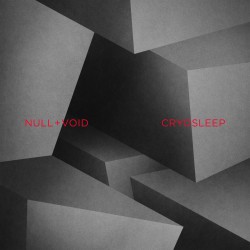 Shannon Hemmet of Actors on Null + Void, Cryosleep
I've been listening to Cryosleep by Null + Void (Solo project of producer Kurt Uenala) steadily while making artwork this fall. The cinematic instrumental, "Lost and Blind" is a dreamy synth gem, and the track "Where I Wait" featuring Dave Gahan, is a standout, recalling Depeche Mode's Playing the Angel era. As a synth player myself, I've been so inspired by the sonic palette on this record.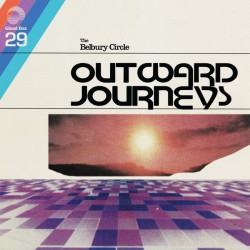 Michael Arthur Holloway of Dead When I Found Her on The Belbury Circle, Outward Journeys
I've spent the better part of this year exploring the catalog of Ghost Box records, a label featuring decidedly British-sounding retro-electronic artists. The Belbury Circle is a spin-off project of two Ghost Box artists—Belbury Poly and The Advisory Circle. 'Outward Journeys' is an unabashedly nostalgic affair, and that's what I love about it. It's mostly instrumental, analog-synth music designed to transport you back to the late 70s / early 80s, when synthesizer music was a way of exploring the undiscovered possibilities of the future. You know, back when visions of the World of Tomorrow still felt both mysterious and optimistic. John Foxx features on two tracks as well.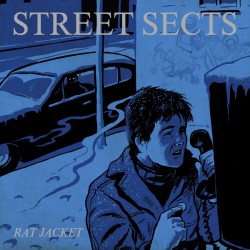 Kathleen Chaussé of The Outsider Collective on Street Sects, Rat Jacket
Rat Jacket sounds like a narrative of someone's deteriorating mental state as they slip further between the cracks, and any hope that was in the first 3 songs of this EP was brutally crushed by its final track "In Prison, At Least I Had You." Making a trip out to see their horror-driven performance was one of the most intense & visceral shows I've experienced this year.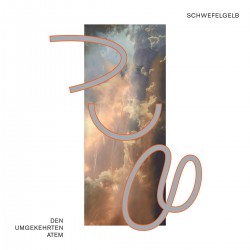 Sarah Elizabeth Graves of HAEX on Schwefelgelb, Den Umgekehrten Atem
This EP by the Berlin Techno Body duo is unwavering in danceability, headspace and sex appeal. It basically lives on my record player and is flexed before hitting up most events. Heavy, droning, deep and pulsating. A good album to be tied up and beaten to.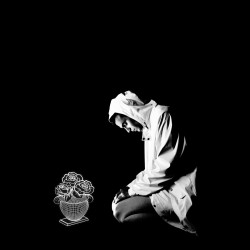 Adam Jones of HAEX on Mr.Kitty, A.I.
This was one of the few albums that I've ever listen to for the first time, then immediately had to listen to it again. Forrest borrows sounds from the past and the future to wrap beautiful melodies around cerebral and heartfelt lyrics. I personally can't wait for the next release.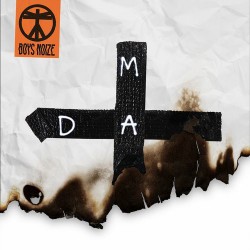 Ash of HAEX on Boys Noize, Mayday Remixes Pt. 1 + 2
The Boys Noize Mayday Remix album would be my pick. It's one of those remix albums that's almost as exciting as hearing the album for the first time. You had no idea what you were getting yourself into, but it resulted in a nostalgic electro house dance party extravaganza.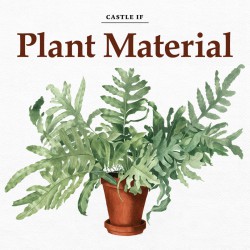 Jill Grant of Take It For Granted on Castle If, Plant Material
Toronto analogue synthesizer genius, Castle If recorded an ode to her beloved houseplants and it's absolutely brilliant. Plant Material's rich instrumental soundscapes are a pleasing intersection of her previous disparate pop and drone based styles. The warm and dreamy melodies are a bit otherworldly with a touch of lounge.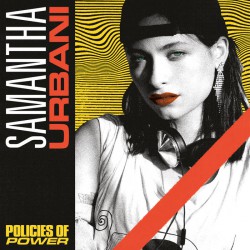 Wesley Mueller of Talking To Ghosts and The Blood of Others on Samantha Urbani, Policies of Power
What a total dogshit year. I mean, not for me, personally, but, broadly, in a social and political sense, it was just a real stinker of a year. This is why, I think, Samantha Urbani's Policies of Power EP really stuck out to me when I heard it. The EP is a sort of throwback pop piece, reminiscent of Paula Abdul, and is a really pleasant collection of tracks. Pleasant things are in short supply right now, and the the danceable, upbeat tunes Urbani's pulled together here offer a brief, 22 minute respite.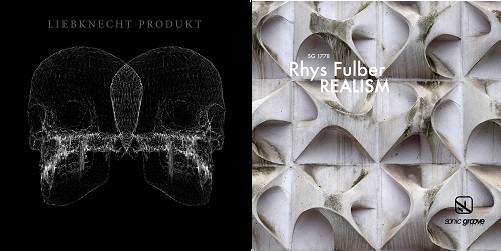 Carrie Deal of the Parallel Lives podcast on Liebknecht's Produkt and Rhys Fulber's Realism.
At least 2017 gave us a rare treat: a pair of tight, powerful twin EPs by undisputed masters of Our Thing. These releases are so in sync with each other, they're like the A and B side of the same record (for my money, Produkt is the A-side, but you do you). They're complimentary expressions of Our Thing:Produkt is harsh, industrial, and experimental. It sounds German as fuck, which… seems right. Realism is trancey, rhythmic, and smooth; a real "any mood" record. Both are compact, four-track albums clocking in under 30 minutes.Both are classic, instrumental-with-samples releases ready to tear up the fuckin floor with outta this world, beat-driven tracks.And both fit naturally in yr mix between yr Clans of Xymoxes and yr Sisters of Mercies, or even yr VNVs Nations, if that's the wave yer feeling.
Damn.