We're proud to be hosting the third installment of Danica Swanson's series on underrated dark ambient works here at I Die: You Die. We like to dip our toes into the dark ambient pool from time to time, but there are few people on the planet who have Danica's knowledge of or passion for that most stygian and contemplative of genres. Take a look at her first and second pieces in this series, and check her Black Stone Monestary site for oodles more writing on dark ambient. You couldn't pick a better guide through some of the lesser known underground lairs and cosmic reaches of the genre, so put on your druid cloaks and grab your chisels and stone tablets, because you're about to be taken to school.
The dark ambient scene has been growing steadily since my first article in this series was published in 2013. Even in the wake of the demise of the legendary label Cold Meat Industry, and in defiance of the predictions of a cadre of naysayers who stubbornly insist that the genre is stagnant or in decline, dark ambient music continues to thrive.
As listeners discover its potential for facilitating altered states of consciousness and evocative rituals, dark ambient is attracting new generations of fans outside the industrial scene of its origins. It's even finding its way into yoga classes and meditation retreats, where it is sparking discussions about theta brainwaves and sound healing.
Nonetheless, dark ambient is still a widely misunderstood and under-appreciated genre, with much untapped potential. Ready to dig into a treasure trove of obscure releases? Here are a dozen hidden gems you may have missed.
1. Skadi, Norrland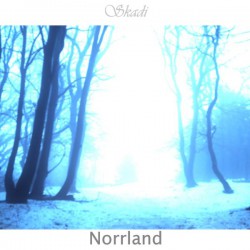 Accomplished German musician Alexander Leßwing has many superb releases from the early days of his Skadi project that have thankfully found their way to his Bandcamp page in recent years, yet have somehow remained obscure despite their brilliance. Norrland is particularly vibrant and invigorating, kicking things off with the mystical textured soundscapes of "Skadi och Njörd," and painting an aural portrait of the mountainous dwelling lands of the project's namesake goddess of Norse mythology.
The percussive elements are bewitching, and bellydancers will note that "Nordljuset" even features a seductive saidi rhythm. Even the stormy and dramatic bleakness of "Inget Ljus av Hopp" (No Light of Hope) is juxtaposed with layers of ethereal reverence, as if the listener had just been graced with the icy breath of the deepest winter stillness. It's a particularly effective starter album for introducing neophytes to the genre as well. Not to be missed!
2. Phragments, New Kings and New Queens

If you're one of the folks who put off listening to this marvelous album after reading one of the unfortunate reviews that described it as "dry" – or underwhelming, perhaps, in comparison with Phragments' other releases – I encourage you to give it a fair chance. Granted, it's rather short, with six chapter segments totaling just over half an hour. It's also the most minimalistic and subdued of their releases, with none of the gritty industrial elements for which this project is rightfully known and appreciated.
Yet this somber, poignant, beautifully understated Malignant Records release will sneak up on you, soak you from head to toe in atmosphere, and curl its sonic tendrils around you in the best possible way. It's the kind of album that will deepen meditation, boost creative flow, or provide amicable company on contemplative afternoons spent sipping tea in front of rain-streaked windows. Keep the exquisite monotone cover art handy as you listen, too – the mysterious magical mountains on the cover complement the orchestral swells of the music perfectly, and you may even find that these mountains speak to you of worlds untold.
Fans of Kammarheit, False Mirror, or Sinke Dûs should appreciate the flow of these carefully sculpted, dreamlike compositions. I recommend listening all the way through, as one uninterrupted track.
3. Antikatechon, Privilegium Martyrii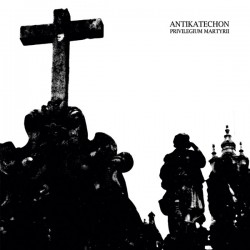 Released in 2011 on Italian label Silentes Minimal Editions, this is Davide Del Col's first release as Antikatechon, and to my mind it's one of his finest. Winsome choral elements lend a poignancy and a sacral feel of grandeur to the tracks, as if a full choir will burst into song any moment now, and transport the listener into a reverie. "Summa Obnubilatio" is the noisiest of the tracks, but no less saturated in mystery.
While the album is certainly dark in mood and style, it's impossible to miss the enduring sense of optimism and promise that dwells within these refined soundscapes – a far cry from the desolation, bleakness, and doom that dark ambient fans have come to expect from a certain segment of releases in the genre. Wisps of ethereal melody fill the air, especially as the album closes, bringing to mind one reviewer's alluring description of the album as "cathedrals of sacred drones." If you're among those who appreciate the sort of dark ambient music that evokes imagery of dark processionals or a cloister walk in a monastery, look no further.
4. Osman Arabi, Beast Mutation Rituals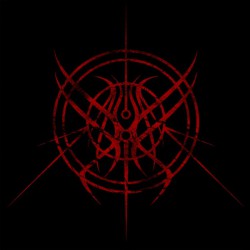 In the mood for something sinister, noisier, and more harrowing? You can't go wrong with this unsettling single-track odyssey from a talented Lebanese musician with an impressive roster of genre-defying releases spanning the realms of industrial, dark ambient, noise, and black metal. A close listen is required to fully detect all the richly textured layers as it builds into an ever-creepier crescendo. Is that segment I hear around the 15-minute mark a sample dredged up from the subterranean sonic pits of Lustmord's seminal release Heresy? Or, perhaps, from Inade's classic Burning Flesh? It's not…but the fact that this piece brought to mind the work of those respected veterans of the genre should give you a sense of how impressive it is.
This one may be a stretch for inclusion on a dark ambient list at all, considering the crushing beastly growls and screeches in the last minute or two. Nonetheless, fans of the harsher and more occult side of dark ambient will find that this haunting release packs quite an impressive punch into 25 minutes.
If this leaves you wanting more – and who could blame you? – I recommend you cue up Arabi's cover of "Aghartha," also available via Kalpamantra, and "Energizing the Triangle of Set"- a dark ambient track originally made as an intro for a black metal band that stands beautifully on its own.
5. Shrine, Nihil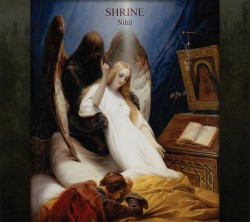 If you became familiar with the work of the talented and versatile Bulgarian artist Hristo Gospodinov through the calm and subdued Somnia, his acclaimed 2012 release on Cyclic Law, prepare yourself for vastly different sonic territory. Nihil is certainly every bit as sophisticated, dynamic, and richly layered as the rest of Gospodinov's work, but it's far more unsettling.
Nihil is densely packed with massive doses of gloomy blackened sound palettes, evoking imagery of ecological devastation and denuded lands. Even the most serene and alluring of these dronescapes has been coated with the aural equivalent of a thick layer of creosote. Cryptic, hair-raising guttural sounds punctuate "Hellfire," leaving the listener to wonder if a gaping maw might suddenly open in the ground below. The ominous portents continue through a track named after what is, ostensibly, "Paradise" – this time in the form of muffled screams and peals of unnerving disembodied laughter. Not until the closing track "Disintegration of an Ego" is there any softening, and even then there's a backdrop of disquiet as the dim tones fade.
Don't let the intensity of the sonic onslaught deter you from this top-notch release, though; the rawness is part of its beauty.

6. Daina Dieva, Ice Cold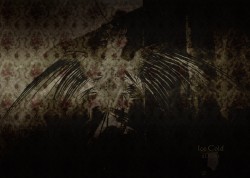 Gorgeous murky drones and lush cavernous echoes of sonic melancholy are certainly nothing new for this talented Lithuanian musician and performance artist. With Ice Cold – her fourth release – she treats us to an evocative and multi-layered mix of guitar drones, all expertly woven into languorous atmospheric soundscapes capable of lulling the attentive listener into ever-deeper meditative reverie. All 52 enchanting minutes of this single-track, album-length release are saturated in intoxicating elemental layers of wonder and awe. With refined flourish and thorough attention to the most exacting details of her craft, Ice Cold transports the listener through unseen horizons and landscapes, as if the essence of winter itself were breathing its secrets into your ear.
If, like me, you once thought you weren't much of a fan of guitars in dark ambient, Daina Dieva will deftly prove you wrong with this 2013 release. It's truly a feast for the senses. More, please!

7. Abandoned Shelter, Yersinia Pestis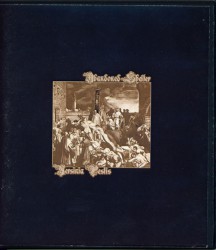 As a long-time fan of this obscure and long-dormant project by the enigmatic Bulgarian artist Krasimir Velkov (also known for his dungeon synth project Mantle of Dust), I was delighted when I heard it had been revived in 2015. His early albums are extremely difficult to find; just 166 hand-numbered copies of this limited edition were released on the Slovakian Construct.Destroy.Collective label in 2006, and even Discogs has none for sale. Unfortunately, Velkov no longer has copies of the album, nor even the original sound files – but dark ambient fans will be richly rewarded for their efforts to track it down. "Chant of Death" alone would be worth the effort; it's one of his most well-loved tracks, and with good reason. "Suprema" is another track long-time fans may remember fondly from Vespero Mundi Expectando, another of his albums that remains undeservedly obscure.
Yersinia Pestis is "dedicated to the Black Plague" – the bacterial menace that caused the Black Death, a.k.a. bubonic plague. It's a grim tale for sure, conjuring up unsettling imagery of mysterious ailments, quarantines, and landscapes strewn with bones. "Forming of the Black Cloud" and "Wheels of Plague" delve deep into these netherworlds of decay, yet "Chant of Death," with its tolling bells and choral backdrop, imparts a sacral mood – reminding us that there is often a harsh beauty wrapped within the folds of even the deepest grief and horror.
Velkov's brand of industrial ambient features lavish attention to detail, suffused with just the right level of creepiness – and even within these endarkened spaces, hints of spaciousness peek through.
While the album isn't officially available, I recommend you track it down, however you're able – and while you're at it, see if you can grab Vespero Mundi Expectando and Haxornas Europa, another rare release that was made available for free download from Velkov's site in 2006.
Velkov has confirmed that a new Abandoned Shelter release will be on the way in 2018.
Discogs. Tracks from Vespero Mundi Expectando. Mantle Of Dust Bandcamp.
8. Tertium Organum, Alud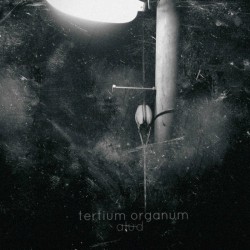 The name of Croatian project Tertium Organum ("third canon of thought") may be a reference to Russian philosopher P.D. Ouspensky's bestselling 1911 book of the same name. The talented Jurica Santek, whose other projects include the better-known Aegri Somnia on Cryo Chamber, certainly delivers introspective dronescapes on this notable 2016 Kalpamantra release.
If you're a fan of space ambient or "pure" dark drone ambient of the sort that is suitable for deep thinking and meditation, Alud is an appropriate choice, as there are no vocals or sudden shifts to jolt you out of your mind-altering journey. The metallic tones and washes of acquatic sounds at the close of the title track exert a curiously magnetic pull, and "Aeon" is particularly compelling – something about the shift into deepened bass in the last minute of the track catalyzes an alchemical process I have yet to identify, but always appreciate.
Savor the emptiness and the sense of vastness as Alud leads you on a journey through the formless void into another dimension of space and time.

9. Subterranean Source, Relic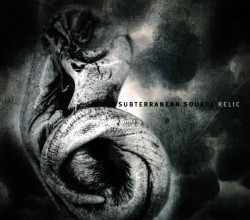 "Relic is the sound of the end…" reads a cryptic note inside the cover of the CD release of this 2008 hidden gem from talented Italian composer Andrea Bellucci, also known for IDM project Red Sector A. It's an apt description, as Relic is a shadowy sonic trip through the chambers of a dank and roughed-up subterranean world in search of a fallout shelter, while clad only in the humble garments of a survivor. I can almost feel the cold granite and gravel roughing up my bare feet as I descend into the depths.
Distorted sound collages dissolve into a maelstrom punctuated with bursts of clanking chains in "Pagan Moon," a standout track featuring some of his best and most refined work. "From The Deep" is equally devoid of light, creaking and groaning its way through fetid sunken worlds and visions of impending doom.
For another taste of his work with this project you can ferret out "A Sense of Doubt" and "Lost Areas," two tracks on a 2009 compilation from Reverb sidelabel Desolation House, or head to YouTube to sample his slightly more low-key 2002 album Vivid Circles.
No word on whether there will be any more releases from this project – I certainly hope there will – but in any case, Relic is a worthwhile find. It's on CD only, but copies are readily found on Discogs…and if we're lucky, Bellucci will put it on Bandcamp one day, where it will hopefully attract more of the appreciation it deserves.
Discogs. Vivid Circles (full album).
10. Olhon, Sinkhole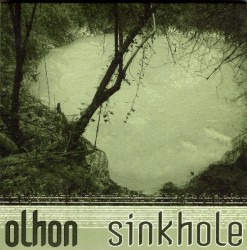 Massimo Magrini's respected dark ambient/noise project Bad Sector is well known in the genre; Olhon, his project with Zairo, is much less well known. This beautifully sparse and deeply chthonic 2006 gem – their second release, and their first on Italian label Eibon Records – was crafted from original field recordings made in Pozzo del Merro, the world's deepest sinkhole. (It's over 400 meters deep, and could in fact be much deeper; to date no one has reached the bottom.)
If you're a fan of ultra-low-frequency bass and rumbling drones, as I am – sounds that have been literally dredged up from immersion in the bowels of the earth – this will be a treat for your ears and your bones alike. As the album progresses, the tracks are crafted from recordings made at increasing depths, and processed with filters and mixes that enhance the eerie mood. A few elements of unnerving distortion are introduced at just the right intervals to sweep you underneath the sonic current.
If you can listen in an audiophile space, "Hiball 300 R.O.V. (-310m)," especially around the one-and-a-half minute mark, should put your subwoofer to the test. No doubt you'll want to fully savor even the deepest of those bone-thrumming, roof-rattling low bass tones, and let yourself float away into blissful musical oblivion.
11. Asmorod, Hysope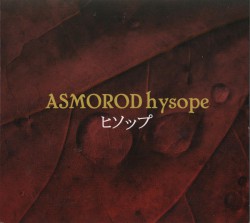 Right from the first opening notes of "The Third Secret" – one of two tracks which features beguiling choral vocalizations by eLL of Sui Generis Umbra – this pensive, emotionally profound dark ambient opus smolders with mystery. A 2006 release from French musician Nicolas Asmorod on Austrian label Steinklang Industries, it conjures up hazy imagery of picturesque misty forest lands, ancient temples, and the breath of ghosts.
Thick with ethereal mystique, Hysope is a sophisticated aural tapestry – the work of a skilled sound designer who knows how to build anticipation. If the heavier doomscapes of Asmorod's early releases aren't so much your speed, this one is much more likely to suit you – especially "Forbidden Daughter of God" and the transcendent "Enlightening Fire," both of which fall squarely into the lighter side of the dark ambient palette.
Hysope is available on CD only, and copies are available on Discogs…but it belongs on Bandcamp as well, as it has an enduring appeal and deserves to be appreciated by a whole new generation of listeners. It's a crowning achievement that deserves its rightful place as a genre classic every dark ambient fan should own, right up there with artists such as Sephiroth, Northaunt, raison d'être, Atrium Carceri, and Desiderii Marginis.
A new release from Asmorod is in the works; to whet your appetite while you wait, be sure to check out "Therianthrope," a 2016 collaboration track with Esylt.
Discogs. "Therianthrope". Snowblood Artists United.
12. Coma Centauri, Of Restraint and Rust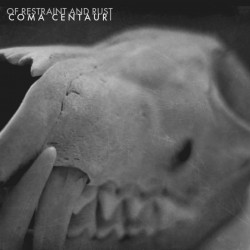 Coma Centauri, a promising project launched in 2009 by U.S.-based musician Brandon Clark, released an album of what I consider his most impressive work in 2014. Featuring intriguing cover art by Steven Williams of Kalpamantra, Of Restraint and Rust sets the pace smoothly, with little of the stereotypical bleakness for which the genre is known.
Coldness and mystery lurk here nonetheless, however. The wistful "Junction" builds momentum, followed by the two-minute "Wilt" with…wait, just what is that sampled sound, anyway? An off-key music box? An after-hours carnival, with creepy clowns?
About halfway through "Retreat" we're returned to the meandering flow, albeit in a downtrodden way, with grainy textures to season the mix. The last track, "Sleeper," is the standout for me – a soulful juxtaposition of wistfulness and beatitude. Dim the lights, kick back, and let the world fade.
Soundcloud.

13. Honorable Mention: Calabi-Yau, Compactified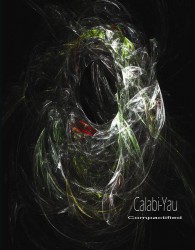 This introspective and understated 2008 album is the sole release from Russian musician Igor I. Sidorov-Moiseev (also listed as Grigory R. Abdullaev). Released on Russian label Faria Records in an edition of 650, the album's title is a reference to string theory, referring to the dimensions of space-time that are "compactified" – unobservable at human scales.
Drenched in restrained, gentle atmosphere, Compactified overflows with reverence, as if the listener had been scooped up through a portal into numinous liminal spaces while exploring the depths of a moss-draped forest.
This one is a slight "cheat" as an album for inclusion on a dark ambient list, as some of its tracks are closer to a more mainstream ambient sound than dark ambient. But he darkens it up with "Voie Lactee," "Nebulae" and "Imaginarium," all three of which would be right at home alongside, say, a Cities Last Broadcast track, so this one gets an honorable mention. (Admittedly, though, I'm also spreading the word about this amazing project in the hopes that he might be encouraged to release new work, or at least to put Compactified up on Bandcamp where it can reach new fans.)
Discogs. "Voie Lactee"/"Nebulae". Vimeo. He still has a Myspace! Анатолий Цымбалю (artist's name in Cyrillic).