Oh friends, it's not gonna be a fun December here at the ID:UD HQ. Why you ask? Well, as we have each and every year since the site's inception, we'll be cobbling together a list of our favourite releases from the year. And let us tell you, it's already been a ridiculous year for records in Our Thing, so much so that the prospect of picking which discs will get top honours is causing us some consternation. It wasn't until last week that we actually paused to take stock and realized that there were still albums to come in 2013, and more than a few that seemed poised to be of particular interest to us. So in the interests of getting our ducks in a row and keeping a handy reference for our own use, here's a list of twelve releases we're anticipating in the last quarter of the year. That sound you hear is us gnashing our teeth and tearing our breasts in frustration. There ain't enough hours in the day.
VNV Nation, Transnational
Let us be perfectly frank: we actually don't feel like there's much chance a new VNV album will live up to their classic material. Not much since Matter + Form has stuck with us, but the thing about VNV is that they were so big and so beloved during a formative time in our involvement with Our Thing that we'll always give them a listen. Hard to tell from the posted sound clips if they've recaptured the glorious shining futurepop of their defining era, although as some folks online have pointed out "Retaliate" cops a feel from Gesaffelstein, and that at least means they're not just recycling their own ideas. We'll listen, trepidatiously.

Cryo, Retropia
As mentioned earlier this week, the first hints we've heard of Cryo's forthcoming fourth LP seem to hint at a return to speedy, 90s techno-influenced EBM after the spacey sojourn of the Beyond EP. While we have to admit that we'd like to see some of the knowledge gained on that interstellar journey be brought back to Earth and woven into Cryo's extant template, we're keen to hear what Retropia has to offer, regardless. Cryo always come correct with super-polished bangers and cold, pensive tension for heads in the know, and we're pretty sure Retropia will serve as a soundtrack to plenty of time spent on Shadowrun Returns.

MEND, Vanishing Point
IDM fans who are tired of the aimless and amusical aping of Autechre that has been plaguing the genre for years need to check out MEND. The duo of Kassi Cork and Max Glascott grabbed our attention with the release of their self-titled promo EP in 2012, where the conceit of intelligence dance music meets the intellectualism of traditional composition. That description might sound a bit heavy, but MEND make music as easy to enjoy in casual listening sessions as it is under an analytic microscope and avoid the trap of complexity and ornamentation for it's own sake. Highly anticipated around these parts, the debut LP of all new material promises to bring something new and melodic to a genre that has been plodding through the same boring paces for a while now. "Intelligent" dance music indeed.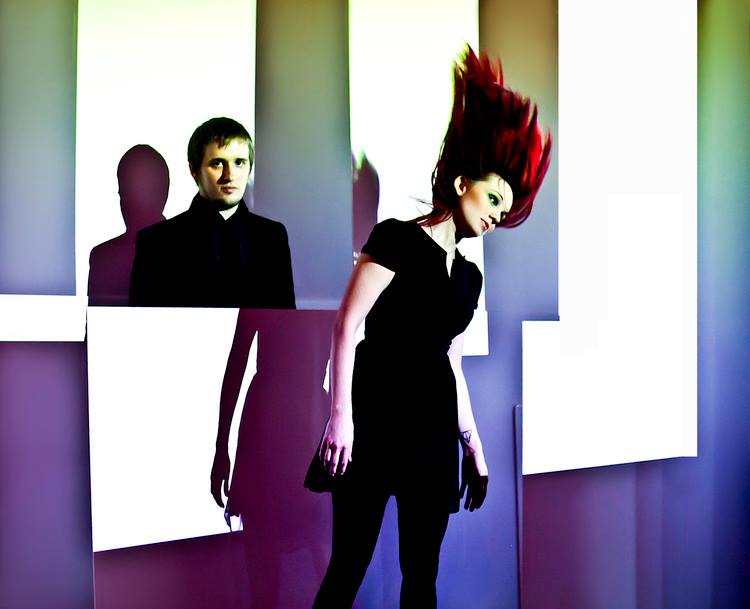 The Exploding Boy, Four
The Swedish new wave/post-punk act took things forward quite well with 2011's The Black Album, leaping from being so-so stylists to fully-fledged songwriters. So far we've heard a "sequel" of sorts to that album's "Dark City", a slightly gothier version built up from the same DNA; if they can keep that same balance between guitars and synth and deliver solid harmonies like this throughout, then Four should be a worthy successor to The Black Album.

Die Krupps, The Machinists of Joy
Die Krupps released "Risikofaktor" as a single back in January, an extremely long lead time that actually had us forgetting they were meant to be putting out a new album this year, their first LP of all original material since 1997's Paradise Now. Fast forward to today, and we have a name and cover art that appears to be a take off of Lou Reed's legendary Metal Machine Music; go figure. DK were awesome when we saw them a few years back at Kinetik, and the little dribs and drabs they've released in the last ten years or so have all been pretty good, so we have some hope for this one. They never really seem to get as much respect as the other EBM progenitors (possibly due to that extended heavy metal period) despite predating more than a couple of 'em, but they can still throw down from what we've seen.

High-Functioning Flesh, A Unity Of Miseries, A Misery Of Unities
Forget how underproduced it sounded (though that's the point), HFF's demo introduced a band with an already fully-realised aesthetic, with coldwave and early EBM coming together at pained, awkward angles and creating something that was impossible to ignore. Their proper debut, a soon to be released EP on Weyrd Son, will hopefully help kick open a few more doors and consolidate their sound, but having already caught them live, we can vouch that they're ready for prime time.

Perc & Einstürzende Neubauten, "Submit"
Only a 12″, but hella important on a lot of levels. Ali Wells, AKA Perc has been plying a weaponized form of techno for a few years now, a blasted and beat heavy iteration of the sound that owes a debt to the classic industrial even as it evokes the heyday of power noise. For him to take on remixing early Neubauten tracks, with Blixa and company's permission, is relevant in that it formalizes the connections between the two creative schools each act represent, along with reminding folks exactly how diabolically noisy EN were in the early days. This stuff sounds mean as fuck, a marriage made in some mechanical hell.

iVardensphere, The Methuselah Tree
From the minute we were introduced to iVardensphere (it's been less than four years but feels like much more), we were impressed by the sheer amount of blood, sweat, and tears Scott Fox poured into the rhythmic industrial project. From touring incessantly to a break-neck recording schedule to quickly inserting himself into the dizzying "everybody remixing everybody else" whirlwind, Fox has done everything in his power to raise his band's profile. What we couldn't have foreseen is how far iVs has come artistically in such a short space of time. We don't want to give away too much about iVardensphere's fourth LP while it's still a month away from release, we feel comfortable saying that it's a quantum leap forward in sound design and range. Y'all are in for a treat.

Antigen Shift, Brotherhood
Canada's own Nick Thériault hasn't released any new music since 2006's Way of the North, an uncharacteristically lengthy absence from an artist who had otherwise been quite active in the technoid and rhythmic noise end of Our Thing for some time. Produced in collaboration with long time collaborator and now full member Jairus Khan of Ad·ver·sary, we're interested to see where Brotherhood may land in the industrial landscape; Thériault has always had a gift for textures both imposing and expressive and bursts of violent sound. With the release due on Signifier, we're pleased to see another long-standing Canadian project return from the wilderness.

Cervello Elettronico, Anima Meccanica
It's been four years since New York's Cervello Elettronico released Process Of Elimination, a slow burning mix of electro-industrial with rougher rhythmic noise edges. It proved to be a remarkably durable listen around the ID:UD HQ, and one which remixed well. There's been an EP and the introduction of a small label from CE main-man David Christian in the interim, but we've been eagerly awaiting another full slab from Cervello Elettronico, and it looks as though we won't have to wait much longer.
Gary Numan, Splinter (Songs from a Broken Mind)
Quick vent: what's up with the "Gary Numan is back!" narrative that seems to be accompanying his new album Splinter? Gary hasn't ever been gone for any length of time, although to hear some online music journos tell it this is his reemergence after some extended torpor. Bah, whatever, we're just happy that our patron saint has another new record with a couple of fantastic singles to its name already in the form of "I Am Dust" and "Love Hurt Bleed". Dark industrial-tinged rock is the order of the day, as it has been for about 20 years ago if you've been paying attention. We wouldn't have it any other way.

∆AIMON, self-titled
…And finally, what can we say about ∆AIMON that we haven't already said, multiple times? Well, they're releasing an LP, for starters, and while we're doing our best to keep our expectations measured, it's difficult to do so in the case of acts who released your favourite record last year. We've yet to hear any snippets of the new material, but you can rest assured that we'll be clearing our calendars at the beginning of December in order to give Brant and Nancy's follow-up to Flatliner our undivided attention.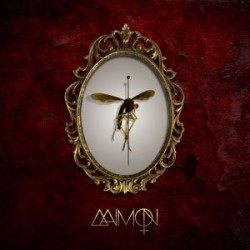 Any albums you're anticipating before the clock strikes midnight on January 31st? Let us know in the comments!