Well, here we are. We don't know what we can say after the week that was, other than our heart goes out to our friends in the US, especially those facing down the stretch of the next four to god knows how many years. The best thing we can do now is to lend a hand, either literally or financially to whatever community efforts are going on to help protect the folks at risk, and to fight the inevitable tide looming in the distance. For our part, I Die: You Die will be contributing a portion of our Patreon donations to various charities every month, starting with the ACLU, Planned Parenthood and on to others as the need becomes apparent. We love you, and we will do what we can to help.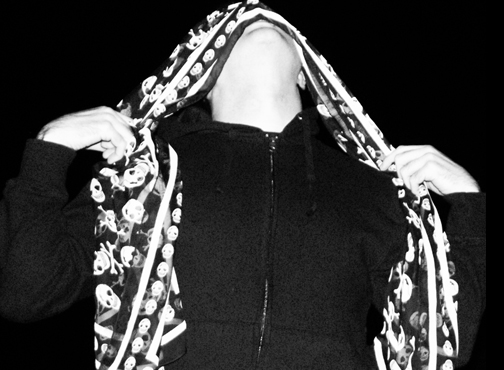 Glass Apple Bonzai, "Holy War"
After a number of fun one-offs and collaborations, Canadian synthpop guru (and Great Debate emcee) Daniel X Belasco is ready to release the follow-up to sophomore effort Night Maze. Don't let the Diablo-esque artwork fool you: the first taster from In The Dark has all of the smooth, melodic swing we've come to expect from one of the purest expressions of vocally-minded synthpop you'll find in this or any other nation.

Cellar Graves, "Cognitive Dissonance (Instrumental Demo)"
Some of you may know Chase Dobson from his IDM work (under c.db.sn and his own name), or for his guitar and bass on the most recent Black Tape for a Blue Girl EP. Chase has also founded Cellar Graves, an outlet for his love for 80s electro-industrial music. There are a bunch of demos up on his Soundcloud that showcase the same capacity for complexity and melody we've come to expect from his as producer/performer. Recommended for fans of Doubting Thomas, Cyberaktif and other classic Vancouver sounds.

Mr.Kitty, "Birds of Prey"
We follow Mr.Kitty like winter follows fall, so you know the moment a demo like "Birds of Prey" hits Soundcloud we'll be there trying to figure out what Forrest is up to. The far off, shouted vox on this one aren't a totally new tool in MK's kit, although we like how they signal that this is gonna be one of the darker more fraught songs in the catalogue. No word on when his next one will drop for Negative Gain (some time in 2017 we hope), but this should hold us down until the next drop.

Ritualz/†‡†, "Transilvanian Hunger"
It feels like an epoch since we last heard from Juan Carlos Lobo Garcia's Ritualz (or †‡†) outfit. One of the earlier and more enjoyable artists to be tagged with the now impossibly fraught witch house tag, Garcia's played it relatively low key since that particular hubbub. The sound showcased here, on a cover of Norwegian black metal gods Darkthrone's "Transilvanian Hunger", is an intriguing one for the act's re-emergence, with a downcast darkwave feel perhaps not so different from the territory Mt. Sims was tracing out about a decade back.

Leæther Strip, "Filling The Graves"
A new one from the forthcoming album by Claus Larsen, the godfather (or is that the daddy?) of dark electro. His first for Rustblade, the sound of the track favours Uncle Claus' melodic side (as heard on his explicitly synthpop side-project AM Tierpark), while still featuring a strong foundation of bass and drums it keeps the emphasis on a ringing, clarion synth lead. It's a sprightly number for the dancefloor from one of Our Thing's living treasures, all the more precious because he's still building his legacy one record at a time.

Frozen Rabbit, "Idle Minds"
26,000, the debut record from drone project Frozen Rabbit, has become something of a quiet favourite of the Senior Staff's since its release over a decade ago. A collaboration between Phil Western (a man who needs no introduction on these pages) and his frequent visual collaborated Tim Hill, Frozen Rabbit delivered the same spaced-out moods we've come to expect from related projects like Plateau and Floatpoint, albeit under a far more calm aegis. We'd assumed the endeavor was completely kaput, but here's a brand-spankin' new LP in the form of Real Lower Unti. It's not apparent from the PR copy when the live studio performances which make up the record were laid down, but we're just happy to have more somnabulent beauty from the duo.