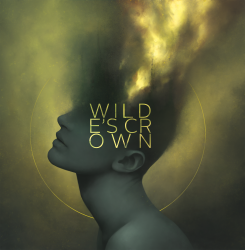 D/SIR
Wilde's Crown
Pale Noir
In some ways D/SIR are the best example of the state of the witch house diaspora in 2016. Unlike ∆AIMON's focused take on the ex-triangle crowd's aesthetics and production design, or BLVCK CEILING's savant level drag remixes, the Los Angeles duo have a fairly broad take on the essential building blocks of the dark and downtempo. It's a hazy and adaptable sound that makes up their latest release Wilde's Crown, with songs that are alternately immediate and seemingly ephemeral.
Though the template used by D/SIR feels very well-worn and trustworthy, their application of it is pleasingly adroit. On "Offering Grace" the chattering cymbal programming and distant strings provide a safe sonic counterpoint to the unnerving use of highly reverbed and pitched down voices, a common production element across the album that never seems to lose its impact. "Heir to the Peak" takes it further by using an almost identifiable vocal sample, but twisting a carnival-esque instrumental around it, albeit one that sounds like it's being played at some irrationally downshifted tempo and through a cloud of smog that fills out the mix. These aren't uncommon ideas for this sort of music, but D/SIR know how to apply them, and do so with subtle maker's touch that doesn't intrude on the listening experience.
As much as there's a thrill to hearing a solid execution of this sound in it's rawest form on the chant infused "Let Us Pray to God", there are moments on Wilde's Crown that genuinely push the borders of what D/SIR are capable of. It's strange to characterize music this dark and obscure as having a 'comfort zone', but when you hear how "Autumn's Tears" starts to drift apart and reassemble itself in form and tempo like two songs that have been grafted into one shambling and dreadful form, you start to see how much more can actually be done with it. As with the story alluded to by the record's title and quoted in the liners, there are myriad (and possibly maddening) dimensions housed within and throughout the familiar here, waiting to be uncovered.