Fall's just around the corner, and we can tell you that after the blustery weekend we had it feels like it's already here in Vancouver. It's a season which leads us to more somber and introspective listening, and the timing seems perfect for another piece on dark ambient from friend and occasional contributor Danica Swanson. As a quick glance at her Black Stone Hermitage will indicate, few folks are better positioned to discuss that most reclusive of genres, and so let's pass things over to Danica as she walks us through another dozen overlooked dark ambient records!
Originally known as "industrial ambient", dark ambient music has been glibly dismissed as "churchbell tolling overblown solemnity" and "a tiresome battle…in the massive bleakness stakes." Nonetheless, it continues to attract new generations of devoted fans who appreciate its timelessness and the inner journeys it inspires.
With the exciting developments in the landscape of music distribution in recent years, the time now seems ripe for dark ambient to reach the wider audiences it deserves. Looking for the crème de la crème in the genre that didn't quite make it onto the radar? Here are a dozen releases that will richly reward your efforts to track them down. Enjoy the darkening of the days and the coming of winter. It's a great time to be a dark ambient nerd!
1. Veil of Secrecy, V.O.S.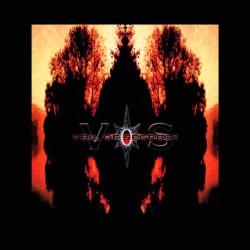 The multi-talented Steven Hall – whose work as Yen Pox with fellow U.S. based musician Michael J.V. Hensley (also of Blood Box) is widely regarded as some of the best in the genre – released a marvelous but sadly overlooked self-titled album on the Triumvirate label in 2001.
Moody and breathtaking in its sophistication and range, the emotional landscape of this release speaks in many tongues. From the haunting "An Angel's Last Breath" through the lucid drones of "Throne to the Dogs" and the guitar-heightened drama of "Ruling Hand of Snakes," a sweeping sense of forlorn yearning carries the listener deep into the terrain of the shadow self. The album cover art is just as impressive: bandmate Hensley's art on the front nicely complements Hall's gorgeous art on the back (mine is now framed!)
I still can't figure out why this beautifully mature work received so little fanfare. It should be at least as well known as Blood Box and Yen Pox, yet it received barely a whisper.
You'll have to track this one down on CD, but you'll be handsomely rewarded for your efforts. If you're hungry for more, you'll be happy to hear that Hall has confirmed that he is working on a new V.O.S. album! Should your eagerness get the best of you as you wait – and really, who could blame you – you can always dig up the V.O.S. remix of Wilt's "Beyond the Valley of the Dead" on the Cemetery Road/Dead Electroniks album to tide you over until his new release.
2. THO-SO-AA, Minus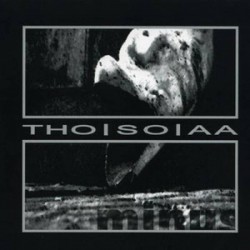 Ernst Büttler, a.k.a. Lutz Rach, launched THO-SO-AA in 1995 as a side project of Aadom/Christbearing Forms, in order to express "The Other Side Of AAdom," and record what he calls "dark soundscapes for dark people."
An unnerving atmosphere of crackling tension and restlessness wends its way throughout even the most subdued of these tracks; there's a constant chill in the air, as if an ominous ghostly presence lurked around every corner, weaving sonic tales of dread and destruction. Yet surely "It's a Nightmare" must rank among the most exquisite of such nightmares, packing nearly 12 minutes of thick, hypnotic cavernous drones into its acoustic reach. "A Perfect Collapse" and "Minus" are also standout tracks. Really, though, apparitions notwithstanding, you can't go wrong by immersing yourself in this musical space uninterrupted. Emotional depth is never sacrificed for the sake of style here; we are reminded that even in the midst of death and decay, there is endless beauty to be found for those who know where to look.
Eager to hear more of his work? Check out Epoch Pt. I, the other close contender from THO-SO-AA that almost made this list. Büttler recently announced on his fan page that he is taking a rest for awhile, but he assured his fans that THO-SO-AA will be back "someday." And we'll be here waiting!
Available for streaming on bandcamp, and for purchase via Tesco.
3. Heid, Submitting to the Uprush of the Unconscious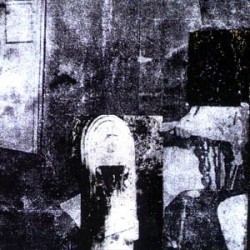 Looking for a soundtrack for your initiation into the mysteries? This masterful 1997 release on the German label Bastet Recordings, the first from the Swedish project Heid, will serve your purposes well. To my mind it stands above the noisier and somewhat more hit-or-miss Arktogäa (2000), their second release, on U.S.-based Malignant Records. Some of the tracks from Uprush were also re-released without titles on Pilgrim of the Sublunary World (CMI, 2002).
Bandmates Kristian Olsson (also known for Survival Unit) and Tolufim enlisted the work of Peter Lindahl (who also worked with Tolufim on the L.E.A.K. album The Old Teahouse) and Stefan Östlund for this album. Östlund left after the debut release, however, and Heid was eventually discontinued.
Originally released in an edition of just 200 copies, Uprush carries a strong aura of otherworldly drama tempered with just the right mix of martial industrial menace. The evocative "Fire and Ice" stirs the primal mythic power of the Nordic creation story, while the noisy "Gandreið" – Old Norse for "wand riding" or "witches' ride" – hums with magic and foreboding. A touch of the macabre bleeds out into the mix in "Calling the Hidden Ones," and finally, the bombastic "Pilgrim of the Sublunary World" gives way to "Beneath the Wing of Shadow," a beautiful near-14-minute dark odyssey.
A few copies can be found on Discogs; I'd call it a excellent candidate for a re-release, as it should rightfully be considered a classic of the sort that belongs in every serious dark ambient nerd's collection.
4. Cisfinitum, Landschaft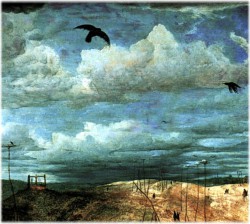 "Cisfinitum is the sound of eternity…metaphysical ambient," proclaims the artist's Bandcamp page. "Sublime emotional tension," opines one breathless reviewer, and "…an obscure classic in its own genre," writes another. Sound like hyperbole? I assure you it isn't. If you don't think subdued meditative drones can be dramatic and emotionally arresting, give this haunting masterpiece a listen and let brilliant Russian composer and violin virtuoso Eugeny Voronovsky show you how thoroughly mistaken you are.
Intimate and suffused with carefully sculpted sound collages, this album commands rapt attention from start to finish. Comparisons to the legendary Troum are not without merit. I've never met a dark ambient fan who remained unmoved by the closing track, "District Delta" – it's gut-wrenching, bone-deep anguish in sonic form, yet Voronovsky pulls it off admirably, without ever slipping into heavy-handedness in the slightest. Does it even get any sadder than this in dark ambient? I doubt it.
While the original version of the album was released on Insofar Vapour Bulk / Grief Recordings and reissued by Ukrainian label Old Captain, it was also made available on Archive.org in 2005 for free download. Fans will also be interested to know that the version released on Bandcamp in April 2015 features two amazing bonus tracks – "Olirna," and "Another Distance," providing an extra incentive to support this amazing artist, whose work is truly in a class of its own.
5. Knox om Pax, Laudanum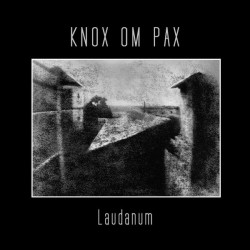 Released in 2007 on US label Destructive Industries by Jess M. (a.k.a. Jesse Aaron of Sanctus Traum Books), this obscure recording features a rare combination: eerie, melancholy, pensive dark ambient atmospheres coupled with liberal use of classical music samples from the likes of G.I. Gurdjieff, Beethoven, and Mozart.
Clocking in just under 22 minutes, the album is a musical nod to initiates of the esoteric mystery traditions, with tracks featuring references to alchemy ("Salt, Sulfur, Mercury") and building an inner sanctuary ("The Builders of Adytum"). The project's name, too, is an esoteric reference, to Aleister Crowley's Konx om Pax: Essays in Light.
Never intended for release, the Laudanum sessions only made it onto CD under relentless pressure from an inner circle of fans. Word from Jess M. is that it's the only album that will ever be released by the project. Fortunately, a few copies can still be found on Discogs.
6. Herbst9, :Eta Carinae: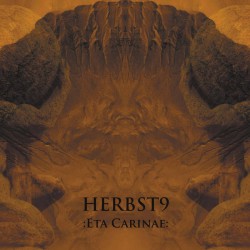 Accomplished and versatile musicians Frank Merten and Henry Emich – who are also known for their industrial project Land: Fire – are still among the most underrated acts in dark ritual ambient. :Eta Carinae: would certainly make my top ten list of all-time favourite albums in the genre, yet it received nowhere near as much acclaim as the more well-known (and also brilliant) Buried Under Time and Sand.
Their lavish attention to detail in this sweeping, meticulously crafted work of musical alchemy, released in 2001 via the respected German deep-audio label Loki-Found, conjures forth visions of ancient lands strewn with bones and decay, and summons visions from the depths of the formless void. "…the darkness from the deep and hidden places of the world made substantial, the inhalations and exhalations of the very earth beneath our feet," reads one artist bio. An apt description of their work indeed.
From the trancelike "Eclipse" to the transcendent "Blood Whisper," the chthonic emanations of "Dhyan Chohane," and the ritualistic percussion of "Face of Fire," Herbst9 weaves a lush sonic tapestry – a kaleidoscope of sound through which vast, cavernous ancient lands come into sharper focus.
The masterful :Eta Carinae: is a shining example of the trademark mystical, meditative luminosity that has made me such a die-hard fan of Herbst9 for so many years. Dark ritual ambient at its finest!
7. FoetusDreams, Revealed Behind the Gates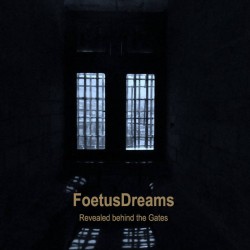 This winsome collection of numinous, reflective dronescapes – a brilliant five-track, 30-minute EP that somehow manages to carry the weight and depth of a full-length release – is the work of the talented Frank Stevenaar, a first-class act whose music has also graced many an introspective dark fusion dance performance, stretching and undulating in perfect time with the dancers.
There's a timeless, luminous quality of vulnerability pouring forth in these drones that reaches into realms far beyond the album's extant minimalism. "Reclusion" and "Continuum" seem to be meditations on solitude and acceptance of impermanence – auditory reflections on the inherent fragility and precariousness of life and the certainty that we will one day lose all that we love.
Unleashing a torrent of emotion in sonic form, the soulful and poignant title track – a perfect way to bring this sonic journey to a close – speaks to those who have survived many losses, then gone on to behold the expansive inner vistas that emerge in their wake. Even the most hardened of hearts may find itself opening within the acoustic space Stevenaar so skillfully creates.
Don't let the understated presentation mislead you; these soundscapes are densely packed with richness and awash in dreamlike waves of subtleties that call for many close headphone-listens to appreciate. This collection deserves to sit right alongside any of the enduring dark ambient classics. If Revealed whets your appetite for more of his work, as I have no doubt it will, you'll surely also want to delve into Stevenaar's refined (and also criminally underrated) full-length release, Brouillard, on the Dutch label Winter Light.
8. Penjaga Insaf, Sama Sadja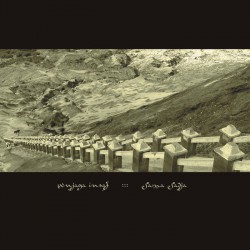 Ingo Sauerbrey teams up with Henry Emich of Herbst9 to deliver Sama Sadja ("together alone"), a unique and introspective audio travelogue incorporating original field recordings from trips to Indonesia. Released in 2010 on Power & Steel (a division of German label Loki-Foundation), eight tracks densely packed with deep resonant telluric tones, sub-sonic alchemical tremors, and guttural chants align the crumbling landscapes of memory with time, inspiring visions of ancient worlds.
The countless samples employed to hypnotic effect here include a traditional Gamelan orchestra and theatrical performances. Xylophone bells punctuate opener "Seimbang" over layers of drifting atmospheres; the mystical tribal rhythms and repetitive ritual chants of "Djalan" follow in a striking twist, and the hypnotising chimes of "Pelamun" carry the listener along the edge of a cliff through the perils of the desert lands. The majestic title track closes the album with an otherworldly intensity, pairing vocal samples with bells, deep bass, and an industrial undercurrent. These mesmerising compositions would be a wonderful accompaniment for ritual dance. Sama Sadja is a remarkable album that strays far afield from standard genre conventions. "One can almost feel Indonesia's famous 'Stille Kracht' (quiet/unseen force)," claims one reviewer, and I'm inclined to agree.
Word has it that work is well underway on a new album, though no release date has been announced. In the meantime I also recommend tracking down "Tenangan," from Of Earth And Of Fire, their 2008 split release with the equally brilliant Italian act Vestigial.
9. Nagual Art, Adoria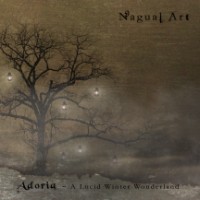 Traversing ethereal lucid-dream-landscapes of the ineffable, reclusive and gifted musician Andreas Kantner's work as Nagual Art ("nagual" meaning "hidden" or "masked") is in peak form on his winter-themed 2007 album Adoria, released on German net-label This Plague of Dreaming. Kantner delivers a refined, masterful album wrapped in an alluring aura of mystery and laden with enticing idyllic neoclassical influences, painting an aural portrait to celebrate the magic of frozen winter lands.
Despite the brilliance and luminosity of his work and his poetic sensibilities, Kantner is still not widely known among dark ambient fans – perhaps in part because he eschews live performances, preferring to keep his focus honed on bringing forth the dreams of the spirits rather than on providing entertainment.
Kantner's deep-spirit-immersion approach to the composition process pays off richly. Highlights of Adoria include the haunting "Lisea," "Fatima," and "Traumkristalle," shimmering with thick atmospheric harmonies and wispy voices. The album culminates with the soaring "Theory of the Deep," stirring sublime visions as it unfurls, providing an aural path toward visceral acceptance of all that remains unresolved. Hypnotic!
Visit Nagual Art on Bandcamp and download Adoria.
10. His Divine Grace, Die Schlangenkönigin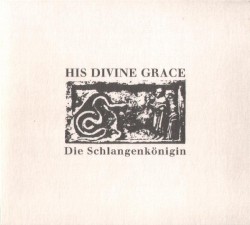 This 2003 release on Austrian label Hau Ruck!, by a mysterious French formation including a musician who goes by the moniker "Moonchild Erik" is, well, mysterious. When performing live, His Divine Grace play wearing full facial masks; even their label seems to have no information about them. Some track titles are in mixed German and French (e.g. "In Die Wüste Wächst – Weh Dem, Der Wüsten Birgt (Herméneutique De L'Isolation)," which only adds to the intrigue.
The ten tracks on Die Schlangenkönigin ("the snake queen") pay tribute to Auf den Marmorklippen (On the Marble Cliffs), a novel by the German writer Ernst Jünger, also known in post-industrial music circles for The Forest Passage.
Some of the neoclassical elements employed here bring to mind to the Land album Opuscule, another masterpiece work in a similar vein. Poetic and cerebral, atmospheric and gloomy, these tracks – taken together – dredge up an almost overwhelming sense of burden and melancholy. Birdsongs, bells, winds whistling, and other such seemingly innocuous sounds float through the listener's awareness, yet somehow leave bone-deep sorrow in their wake, tinged with an increasingly creepy sense of foreboding as the album progresses. Rumbling thunderstorms punctuate waves of pensive drones; long-dormant unfulfilled yearnings stir in "Der In Den Blättern Lebt" (He Lives In The Leaves); the wistful "Eburnum" slips, velvet-like, into the deeper levels of being, as the last hope of remaining unscathed disappears.
Reverse Aleph, their first official release from 2001 (also on Hau Ruck!), is equally brilliant and also highly recommended. His Divine Grace seems to be no more, as Moonchild Erik has apparently moved in a more black-metal direction, but fortunately copies of the unforgettable Die Schlangenkönigin, and many of their other releases, can still be found on Discogs.
11. Vasilisk, Tribal Zone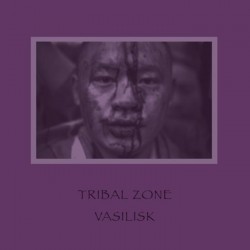 A heady brew of politically charged ritual dark ambient and percussion-driven tribal industrial bursts forth in this aptly named and long-awaited 2012 release from Vasilisk. This enigmatic project was originally formed by musicians Tomo Kuwabara, Yukio Nagoshi, and Chiaki Kuwahara in 1985; they are perhaps best known for their 1990 release Liberation and Ecstasy.
Tribal Zone is the first part of a trilogy focusing on the suffering of Tibet. "Tibet is disappearing…the spiritual belief cannot be washed away…" we read in the album's liner notes. The bloodied monk on the cover makes the horrors obvious enough, yet the question remains: what roiling horrors might we be confronted with underneath the official story here, and should we dig more deeply?
Opener "Pagan Ritual" pierces the veil; choral voices and low guttural rumbling enter the mix in "Riot in Lhasa." The mystical "Into the Circle" – featuring the hypnotic voice of Jun Konagaya – has captivated many a neophyte, lured them into blissful dark-ambient-induced trance, and left them wanting more. "Burning Monk" grabs attention with a sudden and effective noisy jolt, and as the album progresses, the listener is left with a mounting sense of disquiet, no doubt by the artist's intention.
In 2014, three of the previously hard-to-find Vasilisk albums were remastered and re-released on the Steinklang Industries label, including Whirling Dervishes (1987), Mkwaju (1988), and Acqua (1989). And should your tastes happen to lean toward goa trance, you're in luck: Vasilisk also released a single album in this style, Sixth Darshan, in 1998.
Torture Temple, Part II of the Tibetan Trilogy, is scheduled for release via Steinklang this year.
12. New Risen Throne, Flowing Ashes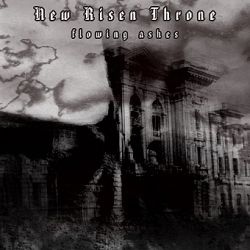 Nearly an hour of bleak, beautifully wrought, and desolate musical visions spill forth in these three brilliant compositions from Italian composer Stielh, a.k.a. Gabriele Panci (also known for his work with Konau). If your tastes in dark ambient lean in the direction of full-on apocalyptic doom-and-gloom, as mine so often do, then New Risen Throne should be at the top of your list.
Heavy fog descends as 27-minute opener "Vision of Scourge" surveys the scale of the destruction, and we are taken on an audio tour of denuded, eroded, and ruined lands. Dance a dirge as "Ritual Over Ruin," with its thunderous drops of chthonic bass tones – and muted samples that recall some kind of occult initiation (though they're actually from System Shock) – trudges through nightmarish realms of muddied lifeless bodies, sorting through the rubble. "Ashes" tempers the mix a bit, but still delivers an unsettling sonic glimpse of the shadowy chambers where the unsuspecting risk meeting their final doom.
Grim, cold, solemn…and utterly sublime. If this is the soundtrack for the apocalypse, then I, for one, am in. There's no way I'd rather go!
Ah, what I wouldn't give to see Stielh release his music via Bandcamp, where it could reach so many more of the appreciative ears it deserves! (If anyone reading this might like to give him a gentle nudge in that direction – perhaps, say, by asking nicely in Italian? – no doubt his many fans would be oh-so-grateful.)
Available for download at archive.org.
13. Honourable mention: Holotrop, Doorway to the Numinous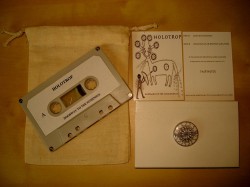 As someone with finicky musical tastes, it's rare that I buy an artist's entire catalogue of releases within mere hours of discovering their work. I did that with Holotrop. Glad to see this sold-out limited cassette edition – two tracks that pack quite a punch – has been made available on Bandcamp, as it's top-notch quality material that reminds me of the best releases on the Aural Hypnox label, and it deserves the same devoted cult following. Trancelike and earthy, as if it were bubbling up from wellsprings deep in the Earth. Erotic, too. In the midst of coldness, it builds up a visceral, pulsating heat perfect for accompanying carnal pleasures. Oh, and if you're testing your subwoofer capacity, this album should serve you well.
—————–
Special thanks for research assistance and general support to:
Pär Boström
Robert C. Kozletsky
Alex Leßwing
Luke Smith
Jason Lillie