Morning, gang! We played it pretty chill this weekend after the joyful chaos which was Terminus. Alex kept his eyes firmly on New Japan Pro Wrestling's twenty-fifth G1 Climax Tournament (will seasoned strong-style vet Shinsuke Nakamura ride his injuries out to the gold, or is this wunderkind Kota Ibushi's year?), while Bruce put his feet up in a hammock in what passes for cabin country out here (Point Roberts) with some Iain M Banks novels and Washington IPAs. Industrial Summer Camp season ain't over, though, and we'll have plenty of content related to this year's Aftermath fest in Toronto in the next couple of weeks. 'Til then, check this week's batch of tracks!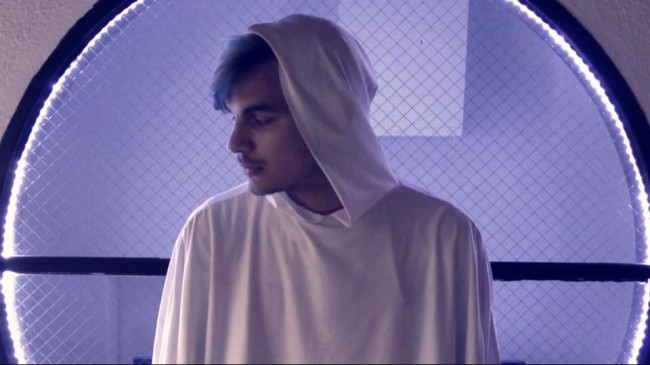 Wychdoktor, "Andras"
New Wychdoktor! Huzzah! The Ottawa producer who has so quickly established himself as an apt pupil of rhythmic and tribal industrial atmospheres and construction just released his third album, which'll no doubt be getting a closer look on this site at some point. For now, give a listen to this churning stomper which has a build worthy of Iszoloscope.

Rhythm Of Cruelty, "Day In Day Out"
Edmonton's Rhythm Of Cruelty have been steady gigging of late, bringing aggro but melodic gothy post-punk to smokey dives and basements across our fair land. Their latest release, Saturated, just got a tasty green vinyl release on Mass Media, so nab that if you're up for some Skeletals-like violence, and be sure to catch them if they roll through your favourite local punk house.

White Christian Male, "So Fucking Pathetic"
The incredibly prolific Dennis Hudson, aka OLMS, comes through with more lo-fi industrial via his White Christian Male project. Where the guy finds time to do all this stuff we have no idea (another OLMS album is set to be released this month), but hey, why complain when we get to enjoy the breadth of his musical interests. We're definitely feeling on some of the classic vibes on this release, especially on this track and the punishing "Flesh That You Owe". Go have a peek at his Bandcamp, why not?

The Invincible Spirit, "Anyway"
Okay, so information in a language we can read is kinda scarce, but as far as we know this new album by long-running German wave project The Invincible Spirit (of "Push" fame, a song you know whether you know you know it or not) is their first full length LP since 1992. While a cursory scan finds them in an EBM mood for much of Anyway, we like the Project Pitchfork-esque vibe on the title track, embedded below. And hey, they've made their whole discography available via Bandcamp, so I guess we have no excuse not to familiarize ourselves.

Mr.Kitty, "In Your Blood"
A statement that will surprise absolutely no one: we love Mr.Kitty, and we are terrible excited for his fifth (!) album in as many years. Forrest Avery Carney's aesthetics were already pretty formed by the time we were aware of his existence, so the pleasure for us has really been in watching him follow the various threads of his muse as they feed into each LP, each of which has it's own distinct mood and thematics in play. Maybe this track, one of the first we've heard from Fragments, will give us an indicator.

Silver Walks, "Rearview (Adrienne's Mirror)"
Finally, we have something from the first release from Philadelphia's Silver Walks. The dramatically melodic style of futurepop favored by Neuroticfish is picked up well by Daniel McCullough on the Our Season On Fire EP. McCullough's a tad uncertain vocally at times, but that maybe matches the pensive feel of the songs, and the core ear for harmony that is so necessary for this sort of music is displayed well. One to earmark.