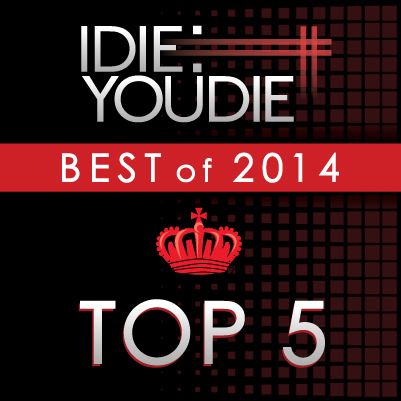 And here we go, limping across the finish line with shaky legs and severe dehydration. Year end coverage was more arduous in this than in previous years, mostly due to how much stuff we both have on our plates. This process is ultra-important to us though, partially for the sake of record-keeping and also as a means of justifying our coverage decisions at this here website. The end goal of everything we do at I Die: You Die is to promote music we like, and this is kind of the culmination of those efforts. The modest amount of work we do here isn't a patch on what it takes to actually release a record from the ground-up, and as such we would ask you to try on some of these albums for size, whether you've heard of the artists or not. New music is the best gift anyone can give, and it is after all the season of giving. Alright, on with the show, I Die: You Die's Top 5 albums of 2014!
You can read our honourable mentions and entries 25 through 16 here, and 15-6 here.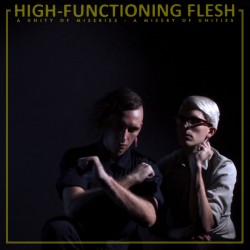 5. High-Functioning Flesh
A Unity of Miseries – A Misery of Unities
DKA Records
High-Functioning Flesh make body music by way of Los Angeles' legendary art punk scene, and the mixture couldn't feel more right than it does on A Unity of Miseries – A Misery of Unities. By finding a connection between classic EBM and the cultural milieu which produced Repo Man, The Adolescents, and umpteen melt flicks, Susan Subtract and Greg Vand established a framework for their sound and delivery on their demo tape, and took it off to the races on their first (sorta) full-length. Susan flits between Portion Control type aggression and more poised weirdness on the vocals, while the tunes walk a similar line, alternately blasting listeners with pure body music fury ("Self Management") and funk-heavy synths which border on new wave ("The Deal"). This is EBM that is somehow classic and entirely new, born from many traditions and put over by a rare focus and vehemence. Read our full review.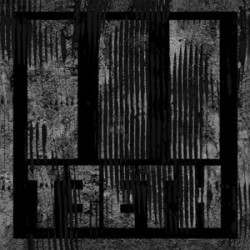 4. 3 Teeth
self-titled
Artoffact Records
The experience of having "Nihil", "Pearls 2 Swine" and "Master Of Decay" in constant rotation in our sets and our heads for a full year before 3 Teeth finally dropped certainly made for an uncanny experience while listening to the full album. Now, seven months later, passes through the record feel much more smooth and cohesive. The meaty "Dissolve" and thrashing "X-Day" hold their own with those pre-release singles, and while there's plenty of differences between those two tracks and, say, "Master Of Decay", the album holds together fantastically, with Chase Brawner's guitar and Xavier Swafford's production (which always knows just when and how to punch songs in and draw them back) holding everything together no matter where Alexis Mincolla's gutteral yowl wanders. The lines between metal with industrial elements and industrial metal have gotten real blurry in the last half decade or so, so maybe one of the things we like about 3 Teeth (beyond their masterful use of social media and excellent design and branding) is that they come down firmly and proudly on the rivethead side of the divide. How often can a band build themselves into a full-on phenomenon before their album drops and then actually stick the landing as well as 3 Teeth have? Read our conversation about the album.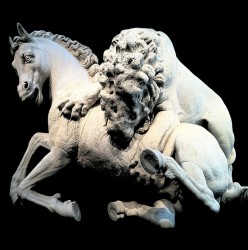 3. Youth Code
A Place to Stand
Dais Records
Yeah, we know: this is a four-track EP with some remixes. It's not a full-length (and oh boy are we not in the mood to spark a discussion about the future of the LP as a format as we finish the year off), but A Place To Stand contains the most hair-raising, insistent, and blood-joltingly alive music we heard this year, and we feel it needs to acknowledged as such. The rage of their live show finally translated to tape, Joshua Eustis' technical assistance brings Youth Code's head-stomping iteration of industrial into full focus, and Sara Taylor emerges as a (if not the) pre-eminent industrial frontperson. The two of us are split as to whether "Consuming Guilt" or "To Burn Your World" is basically the best thing we've heard all year, but we're united in believing that even with just four original tracks, A Place to Stand hangs with the absolute best releases of the year. Youth Code embody the sounds and the politics that got us into this music, and heaven help us all when a full-length of this shit descends screaming from the heavens, all righteous fury and self-flagellation turned outwards. Read our full review.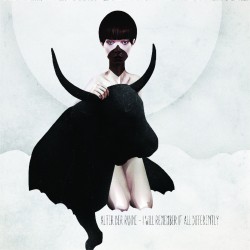 2. Alter Der Ruine
I Will Remember It All Differently
Negative Gain Productions
The resurrection of Alter Der Ruine was exciting precisely because their dissolution seemed to come on the cusp of a real metamorphosis. With their hiatus serving as a kind of chrysalis, the Arizona based act emerge in a new form with strangely confessional posture on I Will Remember It All Differently. The band most well-known for a song about moustache rides done changed, and as much as we're loathe to ascribe value to "maturation" for its own sake, this record feels like the product of a lot of soul-searching and merciless self-reflection. The mutant funk is still here in some capacities ("Horizon Slide" and "Poltergeist"), but there's no precedent in ADR's catalogue for songs as searingly personal as "Tiny Wars and Quiet Storms" or the emotional kick to the gut that is "Stars". We aren't even sure that the music Michael and Tamara Jenney and Michael Treveloni make qualifies as industrial anymore, but it's all the better for slipping free of those genre bonds. Our Thing hasn't produced many records like this, and the fact that it's come from such an unexpected corner makes it all the more stunning. Read our full review.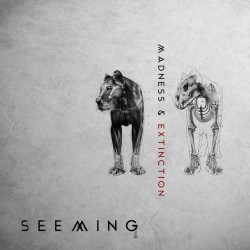 1. Seeming
Madness & Extinction
Artoffact
Seeming's Alex Reed described his song "The Burial" as having come out "wholly true and merciless", but those descriptors could just as well be ascribed to much of Madness & Extinction. The title plainly states the themes Reed commits himself to exploring with Seeming's debut, but both of these are presented as broad gradients of (non)being rather than binary states. Is madness relational or simply a corollary of solipsism? If everything ends, what is ever lost? How should we go about thinking of or treating all life as part of a continuum when we are constantly beset by a plethora of apocalypses (personal, species, environmental, moral)?
This is an almost impossibly weighty and stoic set of questions to take up in what is, at the end of the day, a pop (in the broadest sense) record, but with his canny "post-gothic/post-human" tags, Reed gives a clue to his methodology. In tempering the more darkwave elements of his earlier ThouShaltNot project with a smoothly executed blend of motifs that call to new wave, to the last vestiges of radio rock, and even all the way back to the vocal stylings which haunt the Brill Building, Reed and collaborator Aaron Fuleki find a way of recapitulating everything the gothic can connote – the sublime, Romanticism, unbridled passion – while sidestepping the hoarier excesses of that mode.
For all its bon mots and lyrical puzzles, Madness & Extinction is often utterly, shatteringly literal. "Goodnight London" is the catchiest song we've ever heard about the end of civilization and "Everything Could Change" is an honest inventory of the various narrators' sanity, writ across a lattice of subtle harmonies. It's not hard to "get" these songs at all, but there's a disarming quality to how many ideas are packed into them from inside out; Seeming write music that can resolve its pretences through honesty, and make its affectations come across as necessary functions of absolute sincerity, regardless of how extensive and ornate they might be.
We suppose we've known since we first heard it that Madness & Extinction would likely be our favourite album of 2014, despite never having discussed giving it that distinction 'til a few days ago. It's our kind of music through and through, informed by Reed's (unnerving) knowledge of new wave, goth, and industrial, yet committed to carving out a place for itself within and without those traditions. We're still finding phrasings, ideas, and harmonies within it we hadn't yet noticed as we type this, even as we reflect on how deeply these songs have gotten their hooks into us over the past year. A multi-faceted gem, Madness & Extinction continues to dazzle and provoke, and we're happy to name it as our album of the year. Read our full review.

For our final bit of year end coverage, check in tomorrow for the second last We Have a Technical podcast of 2014!