As we did last year, we've polled various musicians, DJs, and general scene heads and have them hold forth on the music which made a mark on them this year. Our format's a bit different this time, in that we asked peeps to choose one release which made an impression upon them – not necessarily their favourite, not necessarily within the confines of Our Thing, hell, not necessarily even good – and write about that. As you might expect, we got some intriguing responses, and a list of records we hadn't heard to check out. Hopefully you'll feel the same.
Our run-down of the senior staff's faves of 2012 starts tomorrow, in the meantime, enjoy the Friends of ID:UD 2012 Year End Round Up!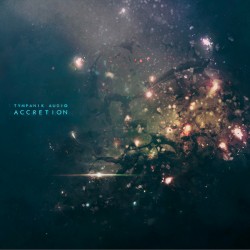 Various Artists, Accretion
Tympanik Audio has released the Accretion compilation to celebrate its five year anniversary and it came out swinging. When they were starting out, I remember passing by their merch booth and picking up their first release, Emerging Organisms. They started out strong, and in the last 5 years have built a stronger and stronger artist line up. With this release, my highlights would have to be Comaduster, Haujobb, and Displacer. Comaduster is a newly signed act to the Tympanik line up, and an interesting build up within the track sparked my interest in the project. Haujobb's emotion-packed vocals are well-chosen to complement and contrast the other songs on the compilation without vocals. Lastly, Displacer brought a comforting blanket of soundscapes and loops.
This album warmed my heart because while listening to these sounds I remembered my introduction to this side of music at the C.O.M.A festival from buying comps from small labels. It opened my ears and mind to more abstract sounds, and was a welcome reminder of what it's like to discover new genres and the excitement of it.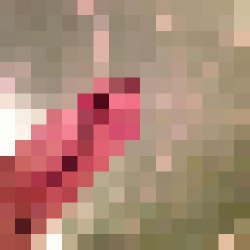 Death Grips, No Love Deep Web
A lot of really great music was released in 2012, but if I had to single out the one album that I think impacted me the most it would be Death Grips' second release of 2012, No Love Deep Web. The album itself shows a nod back to the more gritty style of their mixtape debut, Ex-Military, and builds upon the slightly more accessible sound of their previous 2012 release The Money Store. More than the music, the release of the album itself is noteworthy. Only "leaked" online via torrents and the band's own website, it is a somewhat elusive album that despite being originally tied to a major label, now only exists in the aether of the internet. I think the controversy surrounding this album and the fact that its leak and the band's subsequent firing from Epic Records doesn't seem to have derailed the momentum of Death Grips whatsoever and also makes them stand out. No Love Deep Web is an album that not only represents "2012 in music" for me but I think also reflects just how broken the music industry in general continues to be.
Virtually no English press has been given to the new Pankow EP Hogre. Although it was only released a few weeks ago, I still would have thought that this kind of legendary act would have been on more people's radars. It's the only EP this year that will make Storming the Base's best of 2012. I'm not sure what I like better, the fact that they start a supposed club-EP with the 10 minute long ballsy "Don't Follow" remix, or the fact that the vocals in "Crash & Burn" seem to fit oddly with the music in the delicious way the singer holds "most of aaaaaaaaaalllllllllll" for a bit too long. Or maybe it's the Front 242 influence, or the paced vibe, or the great song-writing. Or the crazy lyrics (not sure what they're about most of the time but wasn't that always the charm of EBM?). It's a well-conceived EP which is bookended by two very well-crafted and plodding remixes, and its jewel club mix is right in the middle at track 4. I like these sorts of symmetrical designs, they make for great listening and elevate EBM to a kind of art. Cannot wait for the album.
Back in the 2000s, industrial got a little carried away with focusing on luminaries. A handful of bands got a whole hell of a lot of attention, while the bread and butter of the genre's creativity and spirit, the kids sitting in their bedrooms bonking away at whatever software or hardware they could get their hands on, fell out of favor. Happily, now that the music industry is collapsing like a house of cards and resources like social media and direct promotion and sales site such as Bandcamp have changed the game considerably, the doors have been blown wide open. Enter acts such as Volt 9000, whose releases are wholly distributed digitally directly by the artist himself, and whose 2012 release Mutronix was the first album I bought on Bandcamp. Laden with lyrical cynicism and old school industrial influence, along with a poppy catchiness that belies creator Cory Gorski's attention to the signs of the times, the album is not just a masterfully crafted love letter to dark alternative music. It's also a great exhibit of the kind of fearless creativity and against-the-grain nerve that the digital era of music has made possible once again, not just for industrial, but for all manner of alternative music. Albums like Mutronix aren't just a great listen; they're a testament to the very interesting times that have arrived on our doorstep.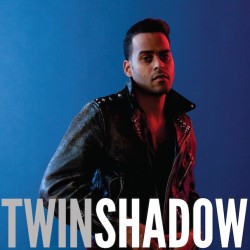 Twin Shadow, Confess
I anxiously awaited this album after falling in love with his debut Forget. On first listen I felt confused, dare I say disappointed. It was without a doubt good, but nothing jumped out. The whole album went by without grabbing me. One day after several listens something amazing happened, the album clicked. Suddenly I understood it, and loved every second. I realized that nothing stood out because each song was equally great, but more importantly I realized that this wasn't an album, it was a soundtrack. Not a concept album, or a soundtrack by one artist but a true soundtrack by different bands performed by Twin Shadow. Each song is a shout out to a different influence, but in an honest non gimmicky way. Prince, Springsteen, Gerard McMann ("Cry Little Sister"), The Cure, The Smiths, Timbaland, Peter Gabriel: these artists are all here in spirit. George Lewis Jr. doesn't try to mimic these artists. He has internalized them, what makes them great, and it comes through in waves. This album is a soundtrack, but not any soundtrack, it is the soundtrack to a John Hughes movie that was never made. It has become one of my favourites of 2012.
Richard Gould (Honourary ID:UD Staffer):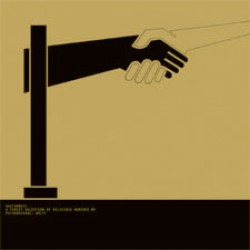 Patenbrigade: Wolff, Gastarbeit – A Finest Selection Of Delicious Remixes By Patenbrigade: Wolff
One of my favourite releases this year was Patenbrigade:Wolff's Gastarbeit – A Finest Selection of Delicious Remixes by Patenbrigade:Wolff. They've collected two discs' worth of remixes they've done for other artists, both as Patenbrigade:Wolff and as Dust of Basement, and mixed them together seamlessly. It makes for a bouncy and ambient tour through several prominent darkwave bands, and given that a regular P:W record features so many guests, this could probably pass as one of their albums.
Normally I can't stand remixes, let alone remix albums, but this is definitely not two discs worth of same-y remixes of "Headhunter". Each track is mixed into the next one, and it makes for solid listening from end to end. Highlights for me include the remixes of In Strict Confidence (bold old and new tracks), The Frozen Autumn, Das Ich, Endraum, Distain, and the weirdly uplifting transformation of the normally extremely heavy "Dresden" by Dunkelwerk.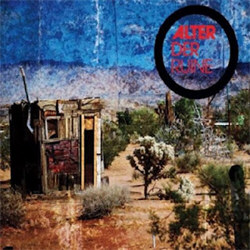 Alter Der Ruine, There's Always One More Son Of A Bitch
Like so many others, when Alter Der Ruine announced their breakup I was pretty torn up. I've spun them dozens of times in clubs over the years and they've consistently crushed it (songs like "K.I.A.," "Relax and Ride It," "Coppin' It Sweet," "State of Ruine," and "It Speaks" have all been kept on regular rotation). Fantastic music that hooked you in & kept your attention with interesting, playful malarkey. I think spinning their "Bossy Buns Appletini Rage Barf Mix" of HexRx's Serial Hex Addict at Kinetik 5.0 just 2 weeks after moving from California to Chicago made my whole damn year.
So when There's Always One More Son of a Bitch came out, it was like winning a candy-coated puppy. Unfortunately I'm not allowed to listen to it in the car anymore after getting a speeding ticket while rocking out a little too hard to "Kill the Noise" (true story; you owe me $280 ADR).
It all started in the early afternoon on a Tuesday. A five minute video titled "Youth Code, First Show" starts making the rounds. The footage is vibrant and clear, and the sound quality is pretty OK for a handheld live shot. But what immediately strikes everyone who sees it is the raw power and emotion of the performance. Having taken place in front of just a few dozen people, this clip from their first gig has started a full on buzz, and within a day "Youth Code" is on the tip of everyone's tongue.
By the time their second show rolls around a month later, it's practically a phenomenon. The loft in the downtown arts district is again alive as the tastemakers of the LA EBM scene all have one thing on their agenda: catching Youth Code's furious live set in person. The sound was rough, the set up wasn't the best, but again you can't describe the feeling of raw analog rhythms flowing through the air. And it kept building.
The third show moved to a more traditional venue, and any questions about the bands show translating to a larger room and a larger audience were answered within a couple notes as the raw bassline pumped out of the PA. The crowd was feeling it from the start and 25 or so minutes later, after only their third show ever, Youth Code is a force in the new indie EBM world.
For me, this has categorically been the year of Purity Ring. Their debut release, Shrines, has been on repeat more than any other album in my collection since its release in late July. It's quite possible that I've needed a little break from the customary rhythmic noise, IDM, and technoid industrial fare I tend to favor. This bright little spot in the musical cosmos fits the bill by delivering the most amazing amalgamation of electro pop goodness.
Let's say you took early Eisley… like super early EP only Eisley… and tossed it in a blender with M83 and just a dash of hip hop. I'm pretty sure you'd get the lusciously sweet yet somehow deeply reflective debut, Shrines from this Canadian duo.
I suppose that there's no shortage of really dumb sounding sub-sub genre names that it would be easy to peg on these guys (cough… witch house… cough). Instead, please just go sit down, shut up, and put this record on for 40 dreamy minutes. Turn it up because this stuff is tasty going down! Babymaker score: 10+
While Assemblage 23, Dead When I Found Her, Amanda Palmer, ROME, and Caustic all did brilliant work this year (some of Caustic's yard work looked almost professional!), and DarkDriveClinic's remake of "Losing My Religion" was one of the sweetest things to come along in years, I have to say that the most beautifully unique CD I heard in 2012 was Angels on Acid's Exile.
Conceived by AOA's Michael Banks as a tribute to his late older brother, Exile is a Labor of Love in the truest sense. You can feel the care that went into every single note. There's not one beat on this CD that doesn't belong EXACTLY where it is.
Kassi Cork (MEND):
I've been a Squarepusher fan since I was a wee lass. To be quite frank, I wasn't all that into the last few releases so I didn't run out and buy this one. I hadn't even heard it until about a month ago when Max (my partner in MEND) played the track "4001" for me. Since then I've been crazy about it as it has all the elements that made me fall in love with Squarepusher but with a fresh, updated sound. Don't worry, he doesn't go all crazy and add mad dubstep wubs or anything, but there are little nods here and there to it. This album is a smart electronic album that is also very aesthetically pleasing. I like that the album is almost narrative in a way – combining a very epic first half with a very pared down back half that de-escalates beautifully. All in all It's just epic, inspiring and fun. Recommended tracks: "4001," "Energy Wizard," "Unreal Square," and "Dark Steering."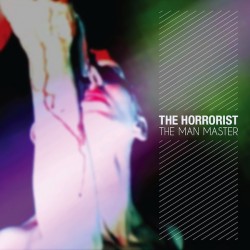 The Horrorist, The Man Master
This is my single/song of the year. When I first heard it I was blown away by its simplicity and effectiveness. What I´m looking for in music all the time is uniqueness, and I can't think of any other music out there that sounds like this. Mr. Chesler really defined his very own sound: a perfect (in my opinion) hybrid of EBM and techno. What I really like that there's no use of "modern" or "hip" sounds. No side-chained synth or basslines, no wobbling, no overcompressed drums. This was my main reason for picking this track: it's recorded exclusively with vintage analog synthesizers, drum machines and sequencers.