Another year, another recurring feature named after a Numan song. Observer is an outlet for short, capsule style reviews of the type you might see in your town's free weekly: basically a place for us to quickly throw some light on some things we don't have the time or inclination to review fully, but still feel like we would be remiss in ignoring. Check it out, and feel free to leave suggestions of recent releases to cover in the comments section.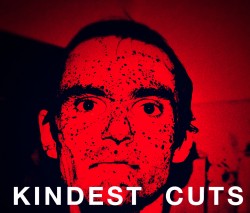 Kindest Cuts
self-titled
self-released
Winnipeg may be a frozen shithole, but as we've heard from plenty of emigres to and from as well as natives of the Slurpee capital of the world, it also sports a strong and uniquely supportive creative community. As our pal Jeremy of Distorted Memory noted, when you can't go outside for half the year, you pour your energy into your own work, and that dedication's easy to spot in Kindest Cuts' debut EP. On a nineteen minute suite of darkly-touched but bouncy synth tunes, the duo of Patrick Edward and Stacy Gaudreau swiftly strike upon a smooth yet uniquely Canadian (not unlike a good rye) mood that comes across far more developed than what you'd expect from a band who've been at it for a year and a half (admittedly, I know zilch about these guys' previous resumes). The already memorable instrumentations of "Villains" and "Handsome Killer" get a huge boost from Edward's stellar and suave vocals, sitting somewhere beteween Encephalon's Matt Gifford in his softer moments and the late, great Dean Russell of Moev. Very solid stuff – here's hoping for a long winter in the Peg.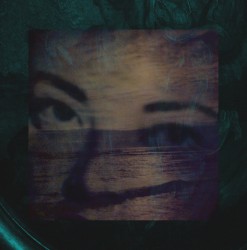 Yingthi
Reverse Polarity
self-released
Experimental electro-acoustic ahoy! Given Reverse Polarity's nautical themes ("oceans…planets…gender…oh my!" promises the copy) it's tempting to make some awful "when seapunk gets deep" crack, but if I held off on weak aquatic humour while talking about the new Seabound, I can do so here. Anyway, Juliya Smith delivers a mini-LP of brief, haunting compositions made up of wavering drones, samples and programming all set about with unearthly vocals pitched both up and down. Opener "Ode to Jonathon" is as good a rosetta stone as any: a muted synthline trades back and forth with quavering voices and samples, occasionally punctuated with rhythmic stabs of what sounds like hyper-processed bass guitar. The funhouse mirror breaks of "Social Anxiety" make me think of Future Sound of London in their weirdest moments, or possibly even some sparser spots of Last Rights. It's in the abrupt shifts from warm, soupy, and tranquil sounds to clattering squeaks and noise that Reverse Polarity gains its lasting effect. The personality flittering through on Smith's vocals (and hell, in the sounds as well) is laden with emotion, yet also distant (there's a loose "lost alien" concept attached to the record as well). More than enough fresh and arresting material here to put Yingthi on yr watch list.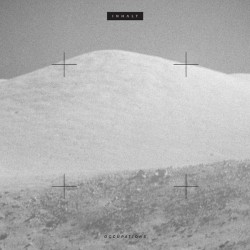 Inhalt
Occupations
Dark Entries
Schweizerdeutsch Amerikanische Freundschaft! Inhalt's sophomore EP for the always well-curated Dark Entries label is triangulated both by its members' British, Swiss, and American backgrounds as well as its minimal wave, Neue Deutsche Welle, and synthpop touches. The four tracks click along at a brisk pace, with spritely drum machines which quickly connote, say, Christof Glowalla, but Inhalt show themselves to be quite deft at quick flips of the script. The breathy but simple English vocals repeatedly pressing in on the otherwise speedy "Black Sun" point to some dark depth in the programming that might've otherwise slipped by. "Programming" is a pan-European workout, segueing between French electro and Moroder worship with aplomb. Splitting the difference between a classic gem being dusted off at Systems of Romance and the latest minimalist club fare, Inhalt have their cake and eat it, too.