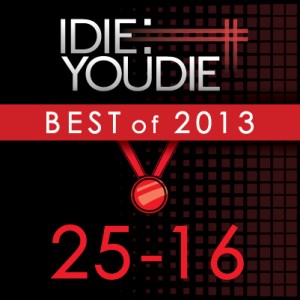 Ah friends, the end of of the year is just o'er horizon: a time when we traditionally recount our list of the twenty-five finest record albums by the dying light of annum's end. Is that too purple? Yeah, fine, we get a little florid when it comes to putting these lists together, but can you blame us? Our whole year leads up to this, and regardless of what genre or legacy a record has, one thought persists as we review it: "Is this top 25 material?" That decision isn't always cut and dry; sometimes a release is earmarked for honours from the moment we hear it, sometimes a record requires a lot of consideration beyond our initial impressions for all its charms to become apparent. Hell, occasionally an album sneaks up on us, and its only when we examine our iTunes plays and Last.fm stats that we realize how much and how often we've enjoyed it. We spend a great deal of time and a lot of effort parsing those thoughts and feelings, and applying arcane formulas entrusted to us by the record nerds who came before us. Then we mostly go with our collective guts, plus or minus.
All this preamble aside, 2013 was a banner year for cool and interesting music in Our Thing. We kind of feel that way every time we sit down to do this, which means that things are steadily improving year over year, or possibly just that we're in the midst of a particularly long hot streak. If you're looking for some recent historical perspective to test that theory you can check out our 2011 and 2012 lists, then dive right into the first 10 entries in our best of 2013 list below. Away we go!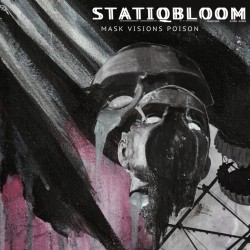 25. Statiqbloom
Mask Visions Poison
[self-released]
"Metal dude tries hand at industrial" is a pitch with the potential to go askew so many ways, but Fade Kainer of Theologian knows exactly where he's heading with his debut tape. Bolstering his established symphonic and atmospheric synth chops with sharply programmed rhythms, Kainer offered up one of 2013's best classic electro-industrial/dark electro records in Mask Visions Poison. While acknowledging its debt to foundational records, it swiftly carves out a defined aesthetic for the project, alternately grinding and mournful. Club-friendly without compromise, this EP was one of the great, late surprises of the year. Read our full review.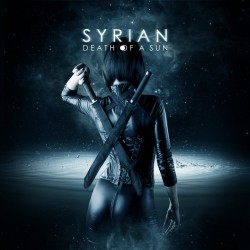 24. Syrian
Death of a Sun
[A Different Drum/Infacted]
Sometimes a band puts out a record that throws certain aspects of their career into sharp relief; such is the case with Syrian's Death of a Sun. You could easily find traces of electropop and italo in the futurepop the Italian project has always been known for, but their move into a fully-realized extension of those influences in 2013 was both unexpected and elating. Far from the affected put-ons and blind fetishization that drives so many acts mining 80s synth genres, Andylab and Voyager show a deep understanding of how to construct songs that point to the past even as they create the band's present and show the way to their future. Read our full review.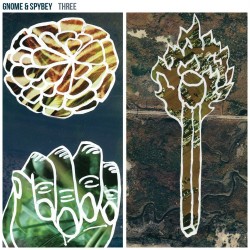 23. Gnome & Spybey
Three
[Crime League]
Along with a jump to Toronto's Crime League came a slight shift in aesthetics this year for the collaboration from the legendary Mark Spybey and California's Tony D'Oporto (Gnomes of Kush). Three retains a fair share of the introspective trips of the two Willie's Place records, but also turns its eye outwards, recalling the nostalgic landscapes Spybey communicated with Dead Voices On Air's unimpeachable Piss Frond. Drippy synth gurgles and bracing and affecting pastoral sweeps mingle in crepuscular air: simply gorgeous. Read our full review.

22. Kirlian Camera
Black Summer Choirs
[Out Of Line]
Everything which has allowed Kirlian Camera to outlive and outlast any acts who might have laid claim to their throne is on full display here, their twelfth LP (give or take, given their nuanced discography) in thirty-odd years. The musical partnership between Angelo and Elena continues to pay off marvelous dividends, casting a look back at the more folky moments in their back catalog even as they produce some of their poppiest dance tracks and frame everything within a loose concept of nihilistic terrorist action. We remain, as always, faithful. Read our full review.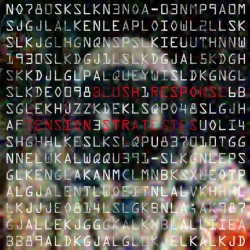 21. Blush Response
Tension Strategies
[Basic Unit Productions]
The sophomore album from New York's Blush Response arrived at an opportune moment. Just as modular synth fever took hold of industrial heads from all over, Tension Strategies arrived with a fully-formed aesthetic, applying those dirty, warm, unpredictable sounds to actual songs. The genre blending aspects of what Joey Blush does seem driven by a sort of restless eclecticism, and an unwillingness to stand still, even over the course of a single LP. The results are fresh, unpredictable and difficult (if not impossible) to pigeonhole entirely. Is Blush Response EBM? Electro-Industrial? Analogue synthrock? It doesn't matter really, these songs, and the sounds used to make them speak for themselves. Read our full review.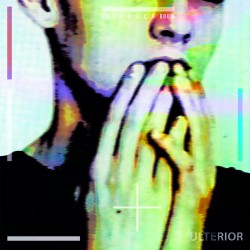 20. Ulterior
The Bleach Room
[Speed Records]
Finding ways to advance goth rock forward while still holding on to enough of the genre's markers to keep crusty die-hards happy is an unenviable task. Regardless of whether that's consciously on their agenda (doubtful), London's Ulterior may be pushing the envelope too far with their sophomore record for some fossilgoths. If so, they're the ones missing out on a gem if this combo of slick motor-rock and high-glass 90s cyberpunk production is a bridge too far. A mirrorshade-lensed kaleidoscope of twenty-odd years of British music, Ulterior step out of the rain and into the postmodern mystic with The Bleach Room. Read our full review.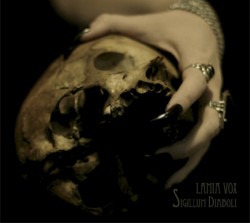 19. Lamia Vox
Sigillum Diaboli
[Cyclic Law]
Every review of or press release for a dark ambient record either gives into or comes within a hair's breadth of describing said record as a "journey". What's meant by this is that the record takes its time in getting where it's going, but it's the great records which can preemptively read the temperaments of their passengers and know when to switch gears. In short, it's all about pacing and storytelling. The second release from Russia's Lamia Vox already has an advantage in its varied toolkit, but it jumps ahead of the pack by virtue of its expertly timed deployment of said resources; ticking between ritual, ethereal, and martial motifs just as the listener's enchantment with the previous mode is threatening to wane, Sigilum Diaboli is as dextrous a dark ambient album as one could hope to hear. Read our full review.


18. Öhm
self-titled
[Artoffact]
When two of Vancouver's most respected industrial musicians get together, it's pretty much a lock that we'll enjoy it. That said, the thing we like about Chris Peterson and Craig Huxtable's Öhm is how the style of two producer and performers we know well become one. Their debut is an amalgamation of unquantized keyboard leads, sculpted sound design and massaged textures that seem as organic and fluid as they do jagged and unnatural, elements we associate with each artist but are given new context and meaning via collaboration. Played at maximum volume, this record becomes a surveyor's map of one of our city's many industrial parks, with all the rust, ruin and construction sounds that entails. Read our conversation about it.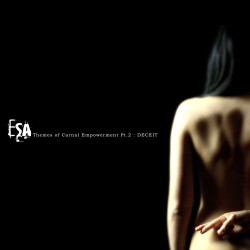 17. ESA
Themes of Carnal Empowerment Pt. 2: Deceit
[Tympanik]
It was a good year for Jamie Blacker: beyond his contributions to iVardensphere and Voster, he carried through on the promise of his multi-part Themes of Carnal Empowerment with the most fully realized album ESA to date. Stepping back into the shadows and immersing himself in a deeply conceptual and orchestrated set of songs, Deceit addresses the ideas that drive the record via their structure and instrumentation. Each transition from human voice to distorted beat, from corroded sequence to smooth soundscape is saying something about betrayal or deception or guilt, abstracted but still totally recognizable. Blacker has somehow made an album that creates clarity and obscurity within breaths of one another and then overlaps them, as rare a skill as there is in music. Read our full review.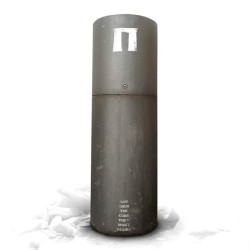 16. Pankow
And Shun the Cure They Most Desire
[Out of Line/Metropolis]
If it's true that great minds against themselves conspire, than the venerable smartasses in Pankow must be embroiled in some very personal forms of sedition. While there's been no shortage of albums by industrial's elder statesman this year, Pankow's was perhaps the most surprising; lyrically undercutting their own status as genre progenitors on "Dirty Old Men" and making a case for the relevance of their considerable legacy with the incendiary "Don't Follow" are just two of the contradictions contained therein. It doesn't hurt that the songs themselves are so easily digestible, leveraging the project's long-established penchant for wormy electronics to the best effect they've been used in years. Pankow are having a laugh, and saying something profound, and we'll be damned if we can tell which is which most of the time. Read our full review.