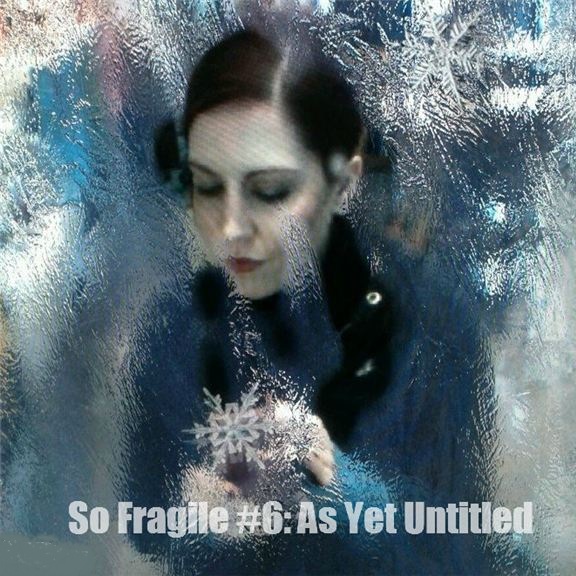 Last ID:UD mixtape of the year, and one we're pretty happy with despite not having anything from Kirlian Camera or Dirk Ivens on it. No theme (aside from it sort of having a December, walking home in the beautiful winter night motif… okay, yeah, we guess that counts as a theme), just some songs we like that seemed appropriate. We hope you enjoy it. In case you haven't hit up the previous mixes in the series, know that we strive to be educational AND entertaining, like Carmen Sandiego if you will. You can stream or download at the bottom of the post. Special thanks to friend of the site Anne who kindly let us use her picture for the mixtape cover.
We say this every time we post one of these, but it never isn't worth mentioning: every song on this tape has been purchased or made available by the artist. Please consider dropping a few bucks on music this Holiday season, and hey, if you're so inclined we're both hoping to get those Throbbing Gristle reissues in our stockings, just saying.
Spectra Paris – Stille Nacht
Okay, so we said no Kirlian Camera or Dirk Ivens on this tape, but we didn't say nothin' about Elena Alice Fossi. As with all things pertaining to KC, we're fairly devoted to Elena's side-project, even going so far as to purchase their Christmas EP. *ahem* Bruce bought it on picture disk, no fooling.
Haujobb – Membrane (Acretongue Remix)
We didn't give any real attention to the remixes on the 2 CD version of our beloved Haujobb's excellent 2011 LP New World March in our review, but there were quite a few gems. This version by South Africa's Acretongue does a nice job of keeping the sonic identity of the album while offering a different take on the track. Bodes well for the upcoming North American release of Acretongue's Strange Cargo, an album that we're looking forward to listening to and reviewing now that the deluge of new releases that overwhelmed us around the time of it's European release has subsided.
Edge of Dawn – In Your Sleep (Renegade of Noise Remix)
You know, we don't spend nearly enough time talking about Frank Spinath considering how much we like his work. Although Edge of Dawn is certainly not as great as Seabound, their albums do always yield some nice moments. Enjoy this remix from their Stage Fright EP by ol' Daniel Myer, who you're likely sick of hearing us talk about.
Aïboforcen – Poem of Life (Feat. Leaether Strip)
For our money, Aïboforcen's Dédale LP from earlier this year was at its strongest when it opted for a smooth, almost trip-hop type vibe. Here's a nice cut which provides vocalist Patrice Synthea an excellent partner in none other than Claus Larsen, who gets to show off his more restrained and seductive side. Man, Claus has been doing a lot of collabs this year!
Enduser – Climbing Backwards
Lynn Standafer has always favored breakcore's more thoughtful side, as his fantastically constructed 2011 LP Even Weight will attest to. We're quite excited to see him at Kinetik in 2012, hopefully he plays that track that samples the acapella from Ghostface Killah's "Mighty Healthy". That jam is tits.
Big Black Delta – Roost
A little outside our wheelhouse, but we'd be remiss if we didn't give a shoutout in some form to the excellent work Jonathan Bates has done this year as Big Black Delta. Considering the quality, we still can't believe he was giving BBDLP1, the album this lovely track comes from, away for free on his website. Definite shades of our beloved m83, who he has collaborated with several times (on a high profile Daft Punk remix no less).
Kite – Closing My Heart
You know, it's a shame that so many of the EPs that come out in Our Thing are just clearinghouses for non-album tracks and uninspired remixes. One of the things we really like about Sweden's emotive electropoppers Kite is their commitment to the format. IV is an end-to-end burner, every one of its five songs is just fucking perfect. One of those discoveries that makes you feel like an idiot for not knowing about them way, way earlier.
Gary Numan – Not The Love We Dream Of
We're closing this tape off with a very quiet, very pretty, very sad number off Dead Son Rising. While there isn't anything necessarily new about Numan showing his vulnerable side, it's remarkable how plainly stated the pain "Not The Love We Dream Of" is. Free of religious, cultural or technological metaphor, it's an unassuming but no less powerful song about the times things, well, go wrong. More unadorned piano songs please, Uncle Gary.