Welcome friends, to I Die: You Die's 100th post spectacular! We had originally planned to put together a massive shindig to celebrate this momentous occasion, you know, hors d'oeuvres, champagne, surprise guests, but unfortunately we ran over budget on our recent pairings article, and in addition to no longer being permitted to go into the Denny's (Did you know you need to buy something to sleep in their bathroom? Fascists.) we've had to scale back the party a bit. And by "scale back" we mean pretty much that we'll listen to some records and eat some Thai food. Business as usual really.
Honestly, in the six months or so that we've been active, we've had the opportunity to talk to some great folks, listen to some great records and, if our analytics are to be believed, amass a small cadre of loyal readers. Considering the half-life of the average music blog is somewhere between the blink of an eye and the lifespan of a housefly, we're happy y'all have invested even a small part of your day in reading and commenting on our stuff. We promise that as long as you wanna read, we'll keep writing! (Unless we get bored or burnt out. Could happen!)
Anyways, as this is our 100th post, we'd like to extend our thanks to some folks who've helped us get ID:UD off the ground and spread the word about our little website. Firstly, our webmaster Ian who is responsible for all the tech stuff and design here at I Die: You Die. One of the things that's frequently mentioned to us is how good the site looks, and that's all Ian's doing (unfortunately, the dude is so busy doing awesome work for everyone else's websites that he hasn't had time to put one together for himself which we could link to). Secondly, we wanna thank DJ Pandemonium, aka Isaac Terpstra to his friends. On top of keeping the dark clubbing homefires burning in Vancouver with his Restricted Events (one of which, Sanctuary, is where the senior staff holds a residency), Isaac is tireless in his efforts to support all manner of events and initiatives pertinent to our thing. And lastly, Rev.John of Das Bunker, aka John Giovanazzi. In addition to giving us a great interview full of sharp DJing & promoting insights, John's pointed lots of cool bands in our direction and vice versa. Thanks for everything, guys!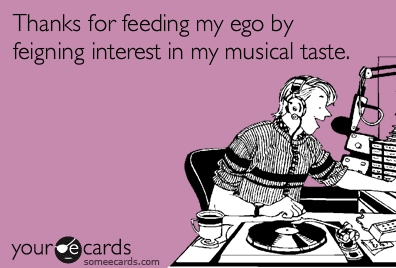 Since we couldn't come to terms with the mariachi band we were originally gonna hire for this do (it's for the best, really – we don't wanna do business with people who won't take old Zoth Ommog promo CDs as payment), we thought we'd instead help get some of our newer readers up to speed by revisiting some early highlights from ID:UD's infancy, back in the heady salad days of the summer of two-oh-eleven. It was a simpler, more innocent time: Michelle Bachman made us smile by conflating John Wayne and John Wayne Gacy, the term "99%" connoted nothing but the purity of Walter White's Blue Sky, and the Boston Red Sox were cruising to what was an all but spoken for playoff spot. Join us in youthful reverie, won't you, and see what a long, strange trip it's been?
–Interview With Chris Peterson of Decree: Vancouver industrial workhorse and all-around awesome cat talks about Decree and the state of the industrial union.
–A Rough Guide to Haujobb: Before interviewing them, we gave our personal takes on each LP from one of the bands who constantly remind us why we listen to, spin, and write about this stuff. (Damn you, postal service, where are our copies of New World March?)
–Okay, You Can Stop Covering Joy Division Now: Alex lays down the law while pointing to some covers which get a pass: no small praise coming from a man with an Unknown Pleasures tat.
–Distant Light – A Mixtape Intro to Kirlian Camera: Alongside Haujobb, there's no other band we've spilled more digital ink over than our beloved Kirlian Camera. We assembled this mixtape to give the uninitiated a taste of just how gorgeous their music is.
–Interview with Scott Milton of The Present Moment: The LA-based synth wizard chatted with us on the topic of then-forthcoming Loyal To A Fault LP.
–5 Sound Alike Bands: Bereft of original material to write about one Monday, Bruce tossed together a list of similarly indebted bands.
–On the Topic of Peter Hook's Side-Projects: More Mancunian nerdery from Alex, who listens to Freebass so you don't have to.
There you go, a crash course in ID:UD science! In addition to having another week's worth of reviews, interviews and epistles in the chamber for you, we're also working on our end of the year coverage, which should hopefully prompt a mess of angry "Why isn't the Terrolokaust album in the Top Ten?" comments. (The answer: because it's fucking awful.)