Hey folks! Last Tracks post for a few weeks as The Senior Staff depart on their annual Summer hiatus, kicking off with Terminus in just a few short days. Our excitement for the annual Dickens pilgrimage aside, we are swamped with 8 million things to get done before we get on that airplane, so you'll have to forgive us jamming in a few more plugs for our Midnight Anniversary shirts here, a quick announcement that we'll be doing a quick fill-in podcast series to stand in for We Have a Technical while we're out of town, and finally that we did a really good commentary podcast with Devours the other day you should listen to. Got all that? Okay good, lets run with it.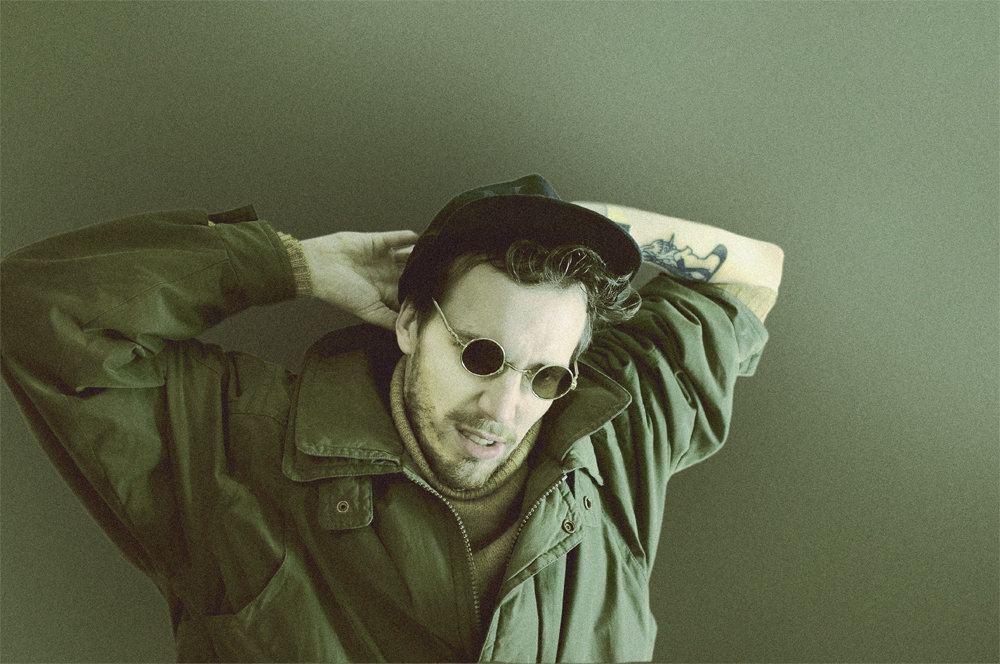 Choke Chain, "Burial"
New music from Choke Chain, an act we've grown to really love since the dark electro by way of DIY hardcore act's first tracks emerged a few years back. One aspect of Mark Trueman's music we've always appreciated is the exceedingly personal fashion in which he's able to talk about issues of mental health, personal hardship and the struggle of plain day to day existence via the lens of a classic 90s sound without ever sounding derivative or like he's trying to sound like anyone other than himself. "Burial" is the first taste of his forthcoming Fall LP, and we couldn't be more excited to hear it.

INVA//ID, "Iceolate"
From Los Angeles INVA//ID comes a whole EP of cover songs, speaking to the influences of the ever-evolving project helmed by founder Christopher Rivera. It's cool to hear the project take on deeper cuts from acts like Swamp Terrorists, Pankow and X Marks the Pedwalk, but we're really feeling this take on the Front Line classic Iceolate, a number whose specific brand of sampling and pinchy synthwork slots super nicely into the sound that INVA//ID has been shaping in recent releases.

Punshukunshu, "Myth"
It feels like it's been a minute since we've had an actual new release from aufnahme + wiedergabe, and with them jumping back in with a four track EP by Georgian-American producer Punshukunshu, they're showing us a different side of their interests in techno. Far more psychedelic and hazy than the strict TBM style we've come to associate with a+w, tracks like this one from Optical Illusion throw everything and the kitchen sink into a swirling vortex of synth harmonies and rubbery beats, and yet (likely accidentally) seems to end up nicely bridging modern TBM with more florid forms of darkwave.

Distortion Six, "Torn"
While occasionally working with black metal themes and sounds, Norway's Distortion Six trades in a classic mould of powernoise, albeit one shaped by Nichlas Shermann's unique application of grime and squelchiness to that sound. This track from new LP Emanation Below exemplifies both aspects perfectly: the swinging pulse of the beat is a reminder of why pieces like this dominated aggressive dancefloors for years, while the particular oomph and chewiness of their production gets across Shermann's particularly guttural style.

Oliver Decrow, "I Close My Eyes"
Our appetite for clubbable darkwave tracks with reverbed-out vox and hints of body music is rarely sated, so we're happy for this morsel from Oliver Decrow via the good folks at Cold Transmission. Is "I Close My Eyes" reinventing the genre? No, but it does zero in on one of the most important things with the style, which is keeping the atmosphere and the rhythm and general danceability of the track in balance with one another, seamlessly so that the DJ appeal of the track doesn't overshadow its mood. An unfamiliar act to us 'til now, but one we'll be tracking going forward.

Rhys Fulber, "Pyrrhic Act (Qual Remix)"
The artists tapped to remix Rhys Fulber's 2021 LP Brutal Nature should come as no surprise to those who've been tracking the legendary FLA programmer's solo work, but does serve as a reminder of how at home Fulber's recent tracks sound in the hands of younger producers who would have been directly inspired by his earliest work. Speaking of early work, William Maybelline carries "Pyrrhic Act" all the way back to the roots of EBM with this rubbery reinterpretation which sounds as though it could have been pulled from any number of vintage Antlers 12″s.