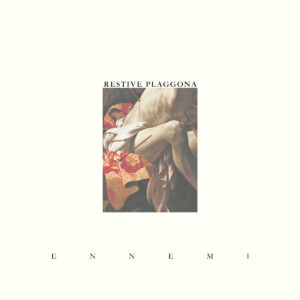 Restive Plaggona
Ennemi
Several Minor Promises
With a sound tilting towards the rhythmic noise end of the current club spectrum (and occasionally taking side projects in more experimental directions), Dimitris Doukas' work as Restive Plaggona has generally avoided the smooth sheen of pads and spacey atmospherics which greets the listener upon cuing up new six track EP Ennemi. Sure, there are some tracks which are given structure by straightforward beats like the opening title track, but the wistful harmonies woven into its corners point to Doukas having more on his mind than pure club appeal. Far more representative of the record are tracks like "Classic Collection", with its Tangerine Dream-styled cascades of crystalline arpeggios, or grandiose, near ten minute pieces like "Fanaticism" which are full of cinematic sweeps and flourishes suggest deep space vessels docking at the borders of vast nebulae. Perhaps just as suited to your umpteenth playthrough of Mass Effect as your next club set, Ennemi has plenty of chilly, spacey charm.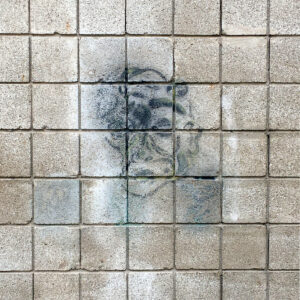 Ortrotasce
War EP
self-released
Who would have thought that the hottest Belgian EBM release of 1986 would come out of Sarasota Florida in 2023? Listening to War by one-man project Ortrotasce, you could definitely be forgiven for thinking it was a vintage lost body music release, between the use of rhythmic vocal sampling, orch hits and rubbery FM bass. But the 4 song EP has a lot more going for it than the warmth of familiarity, as each track displays a keen understanding of style and execution, even managing to throw some curveballs at various points. "Mind At a Strain" works a super hard bass sequence to within an inch of it's life with the groove tied to a pitched and chopped sample and deep voiced vocals, its slow attack synth figure recurring for extra menace every couple of bars. "Lifeline" packs some tweaky synthlines and orchestral sounds into its more tense instrumental structure, rolling kicks and burbling synths adding a sense of improvisation and unpredictability to the proceedings. And you'd be hard pressed to find a better application of saxophone on an industrialized dance track in recent years than on opener "Mock Stranger", a cleverly arranged track that switches gears through several sections and emphasis' over its five minute run time. An absolute banger of an EP, and one all fans of modern body music with retro aesthetics and approaches should make a point of hearing. Recommended.