Would you believe that after a couple years of dodging the Covid bullet, both members of The Senior Staff got hit this past week? We're both on the mend at the time of this writing, but this is your regular reminder that if you're going out to shows and clubs that wearing a mask and testing if you feel a little under the weather is something you can do to help keep your fellow music lovers safe and healthy. On to this week's Tracks post!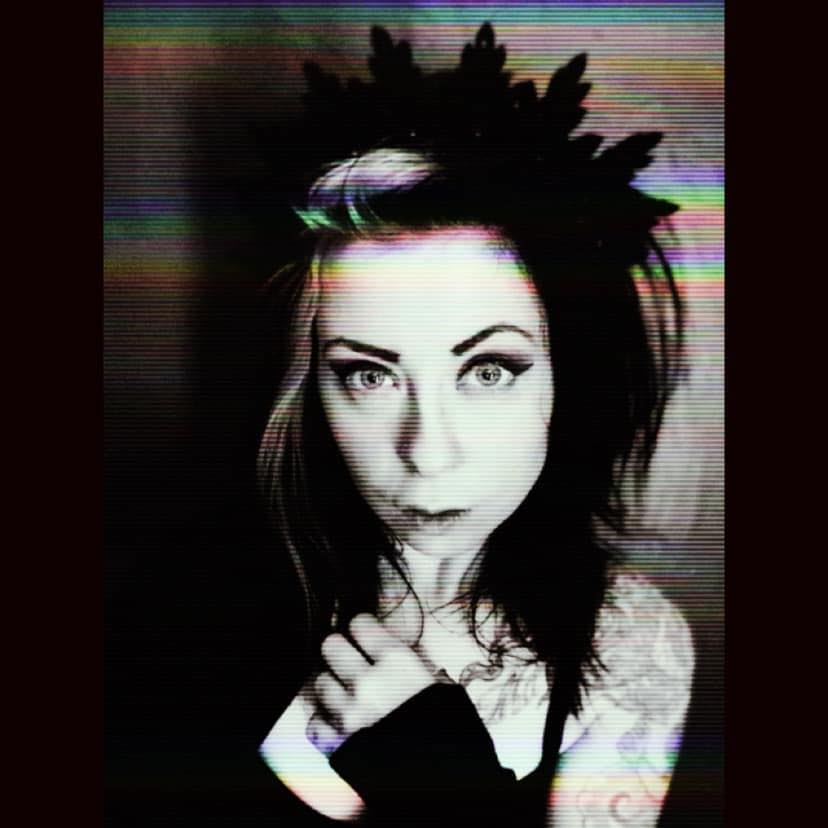 Harsh R, "Devotional"
We're happy to have an exclusive premiere of the new single from Harsh R for you fine folks this week. Regular readers will recognize the project of Washington's Avi Roig for its bile-soaked combination of EBM and synthpunk (along with heavy influences from metal and gabber), and this new track offers about as bouncy and hooky a take on synthpunk as we've ever heard from the project. Think Babyland doing some Castlevania scoring.

Mari Kattman, "Is It Really That Bad"
Mari Kattman has had a fairly constant vocal presence for the last several years, both as half of Helix with partner Tom Shear and as a guest vocalist on tracks by iVardensphere, Comaduster, and Psy'Aviah amongst many (many) others. She's also released a fair amount of music under hew own name, the latest of which is "Is It Really that Bad", a solid slice of club electro that showcases Kattman's considerable charisma and pinpoint vocal delivery. The single features remixes from Neuroticfish and Rotersand, available now via Bandcamp.

Kill Shelter, "The Necklace feat. Agent Side Grinder"
Scots post-punk project Kill Shelter teamed up with Antipole for a really fun record of post-punk club jams that leaned heavily towards goth rock in all the best ways in 2021. 2022 finds the project returning with new LP Asylum, which continues in that collaborative vein: along with Antipole, the record will feature appearances by Ronny Moorings of Clan of Xymox, William Faith, Ash Code, and Stefan Netschio of Beborn Beton (!!!) amongst others. First taste "The Necklace" is a team-up with our fave Swedish neo-new wavers Agent Side Grinder and once again invokes some classic goth rock in the riff and bass, while also featuring some tasteful modern electronics.

Meshes feat. LBEEZE, "You Crossed The Line"
Aussie label Up North Records has done a fantastic job of curating the ongoing wave of grimy, lo-fi body music happening all over the globe for the past couple of years. This track from their new Crime Violente Vol​.​5 comp (which also features tracks by site faves Violet Poison, Damaged Clock, and Cuerina Raw Dry) serves as a great demonstration of the label's ear for sounds as well as its international scope, in which Moscow's Meshes team up with Australian producer LBEEZE for a gnarly bit of acidic EBM.

LA MÉCANIQUE, "Extravague (ULTRA SUNN remix)"
We first caught wind of Montreal's LA MÉCANIQUE via our friends at Synthpop Fanatic, who included the track "MDMA" amongst their best of 2021. New single "Extravague" comes from recent LP L'oubli des origines and features a pretty killer remix from ULTRA SUNN who take the continental coldwave of the original and give it some modern electro-darkwave bounce for the clubs.

Container 90, "Eurovision Song Protest"
As North Americans, we'll admit to having a bit of a morbid fascination with the uniquely continental garish spectacle that is Eurovision. But the boys in Container 90 (whom we don't hear from nearly as much as we'd like these days) have no such place in their heart for the bizarre, cheesy ritual and are biting back at it in their characteristic Oi!BM style with their new single.