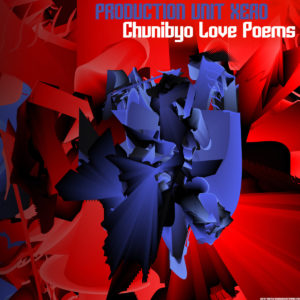 Production Unit Xero
Chunibyo Love Poems
Heterodox Records/Fukdup Records
There's a pleasing and complex energy to the music on Portland-based IDM producer Production Unit Xero's latest release Chunibyo Love Poems. The notes for the release on Bandcamp specifically reference the material having been prepped during the pandemic, presumably allowing for the record's considerable detail in production and programming. Take for example the click-n-cut sequences on "Sumner Street Acid", which while summoning rapidfire 90s braindance are buoyed by layers of pads and drones that reign in the chaos without forgoing energy. Layers of chirping synths grow out of the glitched drums and distant tones of "Dumbo Feathers", varying further and further until the track shudders to a halt behind them. The more traditional breakcore numbers like "Artful Dodger" and "Psychic Entanglement" make specific use of shifting synth sequences that provide rhythmic accompaniment and counterpoint to each song's disassembled and reconstituted breaks, so that the listened can be drawn back and forth between each element as it evolves. Those with a yen for classic technoid sounds and deeply circuitous synth arrangements should find plenty to consider in its complexities.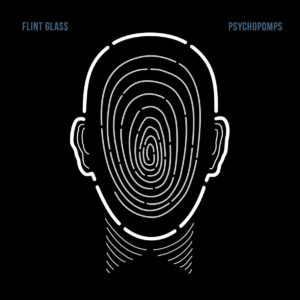 Flint Glass
Psychopomps
Ant-Zen
New standalone Flint Glass material is a rarity, with Gwenn Trémorin preferring to stick to collaborative efforts for much of the past two decades. While the Psychopomps EP is meant to be a continuation of the Mayan-themed tzolk'in project with Empusae, its art suggests a more modern and psychological direction. Either way, Trémorin offers up four tracks of minimalist, atmospheric downtempo, with the odd noir jazz production flourish. As with both tzolk'in (which we discussed last year) and Flint Glass measured restraint is the order of the day, with Trémorin providing enough space and time for the slow creep of "mitclan"'s pads and static to shift through the mix, or for wet pings and percussion to slowly crest into crushing shimmers of noise on "tonalli". Smooth and tasteful stuff from a producer we don't hear nearly enough from.