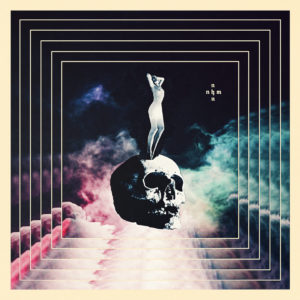 NNHMN
Deception Island Part 2
Oraculo Records
NNHMN have been quite prolific since their first official release in 2019, dropping numerous EPs and singles that have established their foothold amongst dancefloor oriented electro-darkwave acts. Like its predecessor Deception Island Part 2 is more concerned with delivering on their established sound, rather than innovating it. Opener "In Darkness" is right down the pipe, its laidback and sultry vocals of flowing across workmanlike bass and rhythm programming that hits a balance between solid DJ appeal and atmosphere. Later, "Hypocrisy" shifts to a more distant and ominous sound, not unlike Boy Harsher, an obvious but accurate point of comparison for NNHMN. "I See You" shifts them out of that gear for a more trad darkwave number, with ghostly pads and a mid-tempo groove allow for the duo to show their most melodic side. Of the mini-album's six tracks the most bracing is closer "Education Lost" which takes the previously established sounds and amps them up; it's faster, more desperate and slightly more chaotic than we've heard from NNHMN previously. That closing shot of adrenaline is really what puts the release over the top, suggesting that they may have some less mannered and more stormy sounds in their arsenal.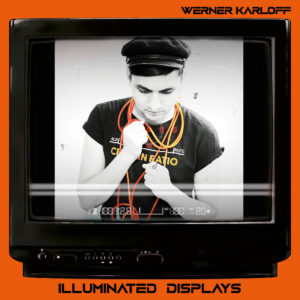 Werner Karloff
Illuminated Displays
self-released
Mexico City's Werner Karloff works a melodic synth style laid atop a trad EBM foundation. His new Illuminated Displays EP speaks to a familiarity with that indeterminate range of sounds so frequently tagged with that vaguest of terms, "wave", allowing him to shift between the minimalist Snowy Red-ish leads of "TV News" and the Nitzer-heavy bassline of the title track with comparative ease. Despite the focus on melody it's a pretty stripped down (and often lo-fi) sound, with the length and repetition of some tracks often taking precedence. That might be off-putting to some, but it also creates a hypnotic effect, suggesting that Karloff's stuff would really work well in a live environment. Should appeal to fans of neo-classicists like EntreMentiras and Stockhaussen.