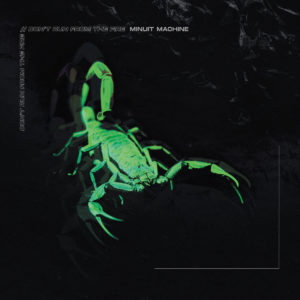 Minuit Machine
Don't Run From the Fire
Synth Religion
Hélène de Thoury and Amandine Stioui's music as Minuit Machine has always been somewhat dark, although tempered with a melancholic energy that gave it lift and dancefloor bounce. Their new EP Don't Run From the Fire injects some tension and meanness into the duo's darkwave sound, with results that position them far closer to electro-industrial and EBM than at any point in the past. Check out the bassline to the title track: rising up beneath whirring drones and heavy synth stabs, the pulsing engine of the track and its interaction with the white noise snares and metronomic hi-hats imbues the track with unexpected aggression. Similarly the fast moving rubbery bass that drives "Danger" has a menace to it, complimented by Stioui and de Thoury's alternately understated and forthright dual vocal attack. Where "Lovers of the Night" swaps in more tightly programmed drums for rhythmic variation, it's closer "To Control" that ends up being the EP highlight; tight kicks and echoing percussion speed through the mix with speed and accuracy setting up a huge chorus that has a healthy dose of cinematic grandeur. An excellent effort that shows off a different approach than we've yet seen from an act whose promise remains ever apparent.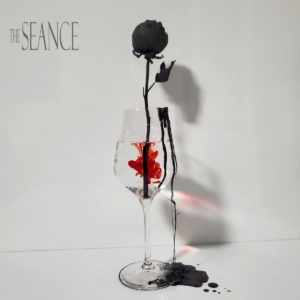 The Seance
self-titled
self-released
Ottawa's The Seance may have formed before COVID and released a debut EP just a few weeks before lockdown, but their eight-track LP feels exactly like the sort of bedroom darkwave to which we imagine stifled goths all around the world are starting to turn their hands with no clubbing opportunities in sight. The two piece of Pierson Kardas and Chandler Goudreau-Patterson offer a dreamy and introspective take on the sort of jangles n' drum machines darkwave that folks might most recently associate with Drab Majesty and Twin Tribes. It's an easy-going approach which well suits their instincts to swaddle straightforward guitar and bass work in bubbly synth excess. Despite the generally occult thematics a musically light touch is maintained throughout, pointing towards the less gothy side of early Xymox, The Wake UK, and maybe even a hint of Slowdive in "Heartburn". The one fault with the group's first attempts are the vocals – they're not especially bad in terms of tone or timbre, but they're often hesitant and unsure of the role they're meant to play in the compositions, and are mixed in correspondingly tentative fashion. Issues like that can be sussed, though, and actual sounds and moods The Seance are drawing upon are making for some pleasantly introspective daydreams, rather than doom-laden nightmares, as the eternal present drags on.