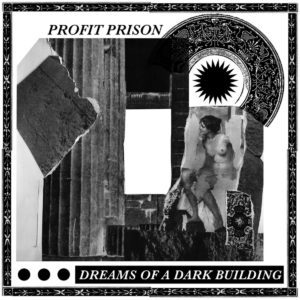 Profit Prison
Dreams of a Dark Building
Avant! Records
Seattle's Profit Prison do a nice job of splitting the difference between synthpop, darkwave and classic italo sounds. The opening track of their new EP "Cleric" sums their appeal up perfectly; warbling vocals echo over an up-down bassline and twinkling keys that convey both freedom and foreboding. When they dial back some of the bounce in their tracks as on the excellent "120 Days" they dip towards darkwave, although that song's sweeping melancholia is tempered by the swelling pads that accompany the chorus. Closer "In This Hour of Loss" shows the project's ambition, letting its vocals fall away around the mid-point and make way for a flowing and evolving arrangement of synth parts that build to a climax with a kind of budget symphonic grandeur. The rough edge of these recordings ends up being an asset, with the DIY charm being a significant part of what makes Profit Prison stand out amongst similarly minded electronic projects.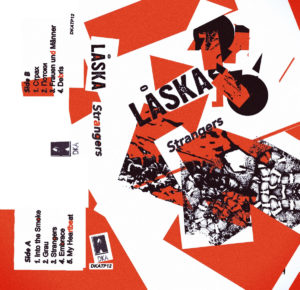 Låska
Strangers
DKA Records
It's not just those of us in North America pining for darker climes – the Russians are heading to Berlin to pursue electric dreams as well. But recently arrived duo Låska aren't pursuing techno – it's classic coldwave sounds, spurred on by displacement and arrival in a new city, which shapes sophomore tape Strangers. It oscillates between icy minimalism and restraint (wispy opener "Into The Smoke"), groovier beat-based fare (early Xymox is hinted at in the stutters and pads of "Embrace") and bricked-out, distorted programming ("Grau"). Regardless of temper, Dmitry Ivashinin and Oksana Ivashinina are keeping their arrangements stripped down here. Sometimes that minimalism holds them back: the ratcheting tension of "My Heartbeat"'s vocal delivery is calling out for a completely explosive instrumental breakdown which never comes quite as heavy as it should. Sound and execution come together quite nicely on the penultimate track, though; "Frauen und Männer" is a solid nodder in the Boy Harsher milieu which juggles a rubbery beat and classic synth chimes to good effect.