The response to our 300th episode of We Have A Technical was wonderful. We were perhaps a bit worried that digging into our own pre-ID:UD histories and preferences might be a bit self-indulgent, but it was great to hear so many other people's memories and favourite releases from the mid-aughts. That said, as much as is possible we like to keep the focus of the website on the music of the future, not the past, so let's get the week rolling with six new cuts.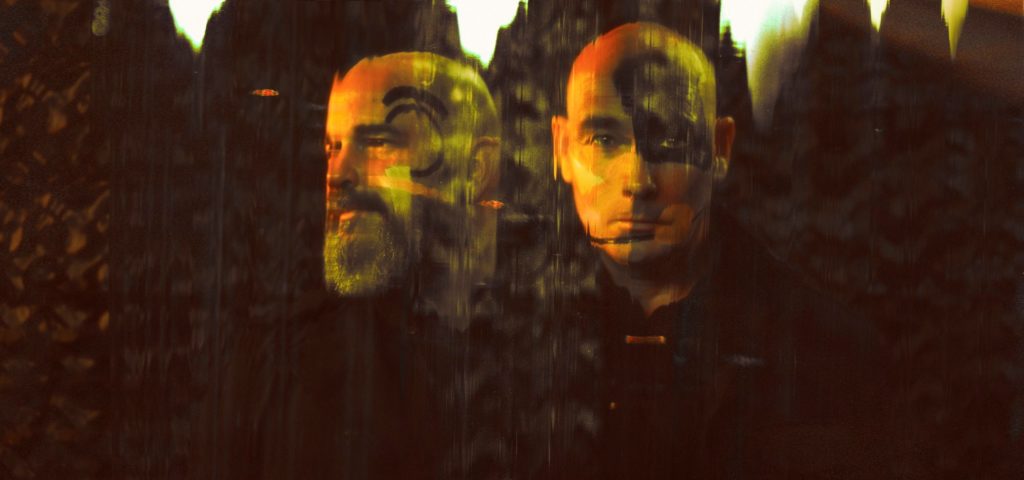 Rotersand, "Hot Ashes"
While all the Rotersand singles from forthcoming album How Do You Feel Today? have been interesting in their own way – "Silence" diverges into electro-rock, "Whatever" is full on classic futurepop – "Hot Ashes" is the star of the bunch. Take some of that Gesaffelstein swing, graft it to one of Rotersand's anti-intuitive melodies and add a message we can all get behind in 2020 ("Dancing on the hearts of fascists") and you've got the ingredients for a pretty solid club hit. Be interesting to see what the rest of the album has to offer in terms of variety, and hey, we should get the chance when it drops on Friday.

K.I. Companion, "Fernreise"
New music from Andreas Meyer is always a welcome rarity here at ID:UD HQ. NEWT is reactivating and it sounds as though there could still be new and archival Forma Tadre material on the way, but in addition to all that Meyer's about to release Music For Cars, the debut of his new K.I. Companion side project. The classic motorik and kosmische sounds one might expect from the record given the name are all immediately detectable on this first track, but the icy and tasteful string stabs are pure Meyer.

Severe Illusion, "Crash Test"
Been a while since we got new music from cult Swedish dark electro/EBM act Severe Illusion, but rest assured Fredrik & Ulf haven't gotten any softer since we checked in. New EP Voluntary Cognitive Dissonance is exactly the kind of raw, melodic but gritty dark electro material that SI excel at, from its lo-fi snares to its twinkling leads and mournful pads. We've had a lengthy love affair with this cult act and their uncompromising output, a taster of "Crash Test" will hopefully explain why if you haven't had the pleasure yet.

Trauma Phase, "Apathy"
Detriti always keeps us on our toes. For every solid techno-EBM release they curate, there's some hitherto unknown dream pop band from Russia they're discovering, or something as quirky but immediately fun as Trauma Phase. Blending some bright and funk-founded synths with dark electro, tunes like this from the project's debut tape have both bounce and weight, and perhaps suggest a combination of Mild Peril and mid-period Klinik.

Rawkorder, "Vein"
Classic powernoise styles via Sonic Groove, Rawkorder is hitting the spot right now. Interesting that the label run by Adam X (one of the OG DJs to blend EBM into more prominent styles of electronic dance music) would make specific reference to 'rhythmic noise' in the write-up for this track; inasmuch as it's a totally appropriate descriptor, it perhaps points to a revival/reassessment of the circa 2000 sound now that the EBM crossover has peaked. We would not object to that.

Vitrues & Failings, "Unrest"
The third EP from Vancouver's Virtues & Failings carries forward the combination of bedroom-styled synthpop and music hall bombast laid out in its predecessors. The band continue to show off a pretty unique take on new wave and synthpop traditions, grabbing tiny sounds and moods from each and managing to weave something that sounds much larger than their arrangements objectively are.