Hey gang! Two quick things; if you're the kind of person who doesn't check up on us over the weekend, why not head over to yesterday's We Have a Commentary on Fad Gadget's Gag, our first WHaC of 2020, and a pretty good one we think. Second thing is that a new episode of our Patreon-backer bonus podcast Bombers dropped over the weekend, in a new format we think is gonna be a lot more fun to listen to. As much as the previous "Reader's Digest" version of Bombers was nice in theory, it didn't seem to excite folks very much, so we're hoping our new casual convo focus will be more approachable. If that sounds interesting, hit us up over at patreon.com/idieyoudie. In the meantime, here's this week's Tracks!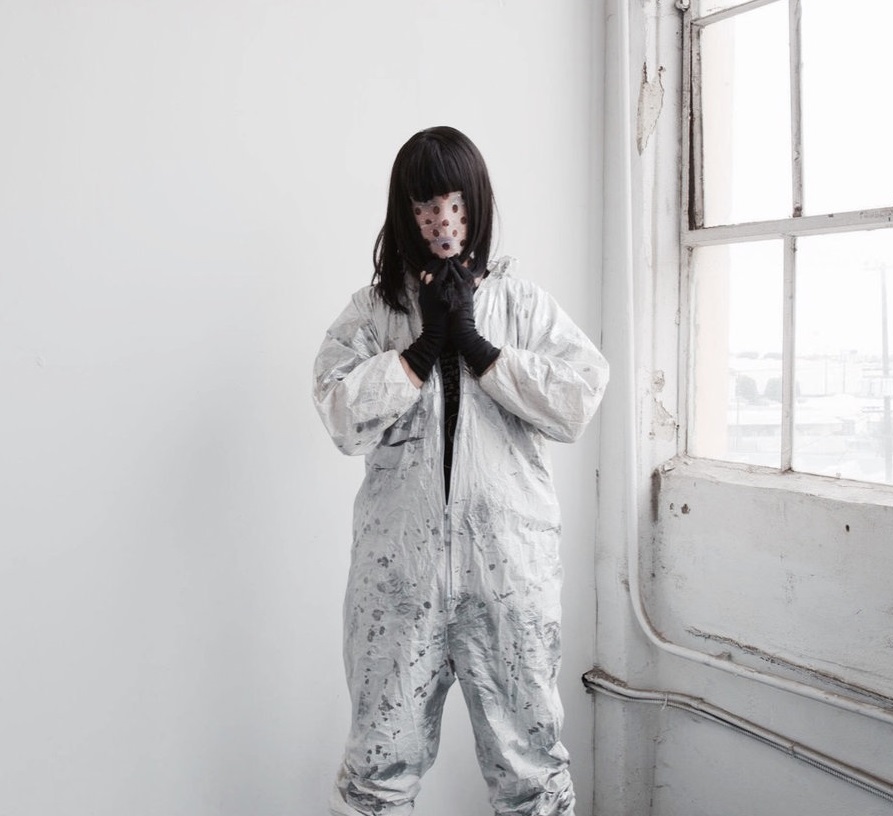 Rhys Fulber, "Slip it In (feat. Sara Taylor)"
If you've been following Rhys Fulber's recent solo realeases, it should come as no surprise that he'd end up working with aufnahme + wiedergabe. Afterall, the FLA and Delerium veteran's brand of portentous industrialized techno is pretty in line with a+w and their impressive roster of releases. Still, the fact that the first track from Diaspora is a cover of Black Flag's "Slip it In" featuring the always welcome vocals of Youth Code's Sara Taylor isn't something I think any of us saw coming. And guess what? It bangs. EP is up for pre-order now, and worth it for this track alone.

Pod Blotz, "Extrasensory"
For such a prolific project, Suzy Polig's unnerving experimentalism as Pod Blotz has been on a bit of a back burner of late. But new Dais LP Transdimensional System looks to bring her take on classic industrial themes and pure analog strangeness to a wider audience. Brisk, gurgling, disaffected yet eerily intimate, our first impressions of Transdimensional System are invigorating.

Rendez-Vous, "Sentimental Animal (Qual remix)"
William Maybelline of Lebanon Hanover turns the menacing power of his Qual project towards a remix for Parisian post-punk act Rendez-Vous and the results are cold and spooky. Taking some of the skronky rhythmic energy of the original and grafting it to lockstep rhythm programming and sequences proves pretty effective, especially where the dry and precise programming meets with the track's hazy hypnotic melody. Maybelline has really been on a roll with Qual for the last few years, we're hoping for another LP in 2020 to seal the project's rep.

Plack Blague, "Heavy Metal"
The third volume of DKA's tape compilation series is on the way, and it kicks off with none other than Nebraska's leather synthpunk dynamo Plack Blague. DKA has been a label that have brought us a ridiculous amount of great music in recent years – LPs by High-Functioning Flesh, Boy Harsher and Multiple Man to name only a few – and these tape comps have always been a great way to take the temperature of the independent minimal wave, EBM and industrial sound the label specializes in. So while we're obviously excited by the inclusion of tracks by Plack Blague, Pod Blotz and Kris Baha, we're even more amped to hear brand new to us acts. No previous volume of Tape Programme hasn't failed us, no reason to think this one will either.

Soho Rezanejad, "The Impermanence Of A Flower"
Soho Rezanejad's avant pop experimentalism often bears only a passing connection to the sort of stuff we normally cover at ID:UD, but the Copenhagen composer and singer's work is so beautifully otherworldly even while striking to the heart of very real concerns and experiences that we can't help but always take notice of her. The second part of a double LP, Honesty Without Compassion is Brutality, has just been released and looks to be once again delivering an astonishing blend of ethereal and beat-driven sounds from around the world.

EkoBrottsMyndigheten, "Jag blir hellre jagad av korvar"
Say, it's been about a year since we heard from those hard-drinking Swedish boys in EkoBrottsMyndigheten. Let's take a quick jaunt over to Stockholm and see what they're up to. Ah: releasing roots EBM tracks about Jägermeister and sausages. Carry on, boys. Carry on.