Like a lot of our friends, we're still reeling from the shock and horror of the Oakland fire. Events like these make the world seem small in the most fragile of ways: we know so many people who have friends or friends of friends who lost their lives, and you come to realise how proximal this whole network of bands playing in art spaces and gray market venues is. Everyone's only a degree or two away from everyone else, and something as traumatic as this sends shears of pain and loss into nearly every crevice of either yourself or your friends. Our podcast this week will be dedicated to Cash Askew of Them Are Us Too whose life was lost in the tragedy, as both a tribute to her, and her music which has meant a great deal to us. For now, we're sending love and strength to everyone who knew and loved her, and to everyone who has lost someone.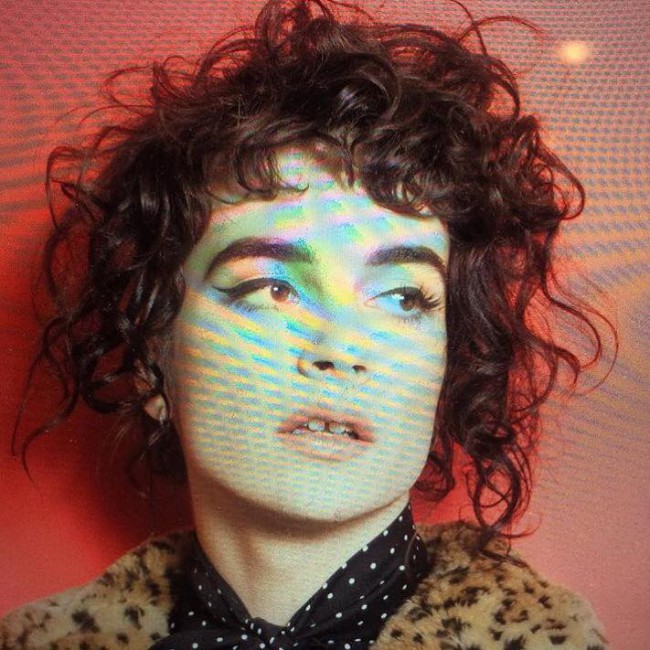 Alex Barnett, "Latitudes (ft. Haley Fohr)"
DKA Records are releasing a monster tape compilation on December 15th, featuring more than 18 artists that speak to the label's underground synth sound. Take this one from unknown to us artist Alex Barnett; its deliberate rough and tumble rhythm and echoing 'verbs are exactly the kind of DIY toughness we expect to be associated with the Atlanta-based DKA. Peep the Bandcamp and get on the Pre-order, tapes are a limited run of 200.

In Slaughter Natives, "Opened Eyes"
If we're parsing this one correctly, the soundtrack to a 2008 documentary about EVP is being released, and it's notable for being penned by none other than Jouni Havukainen, AKA martial industrial and dark ambient legend In Slaughter Natives. We're still waiting on that new full-length which Cannula Coma Legio supposedly presaged, but we'll certainly take this to tide us over.

Prothèse, "Spannungbogen (Digital)"
To get hyped for the January release of his proper debut as Prothèse, legendary Front 242 maestro Daniel B has released a short three track appetizer via Alfa Matrix's Bandcamp. Three exclusive mixes (including the mix of Spannungbogen embedded below), these songs point to the mixture of interests Daniel is indulging on the LP, including references to body music, techno, minimal synth and ambient. More noise from one of Our Thing's great artistes, still exploring new worlds of sound.

Aliceffekt, "May To October"
A departure from the hi-def breaks and space docks we've gotten on recent releases from IDM sojourner aliceffekt, Hundred Rabbits looks to be a conceptual ambient trip through an elapsed year of travel. If we're charting things properly, this'd be a missive from Devine Lu Linvega's long-form project of porting his game development over to a floating studio making port all around the world. Checking out the Hundred Rabbits site is advised.

Blutengel, "Complete"
The war of Blutengel continues to rage behind the scenes here at I Die: You Die. Alex maintains that Chris Pohl is an unheralded vampiric genius, whilst Bruce will not be swayed from his belief that BE are unconscionable schlock. Though each side remains intractable, the Senior Staff are happy to solicit the opinions of our readers (and podcast listeners) in this ongoing conflict. Take a boo at the video for new song "Complete" and make up your own mind: is it a touching tribute to a friend or a shameless Depeche Mode jack?

Malocclusion, "Cop Leech"
One of the very few pieces of good news to sneak through the filters of the Black Iron Prison this month is the at least temporary victory of the Standing Rock Sioux in their fight against the Dakota Access Pipeline. Whether this is a permanent win or not, we imagine there'll still be the need for much support in the weeks to come, so here's a slice from a noise comp which'll be sending all proceeds to Stand With Standing Rock.