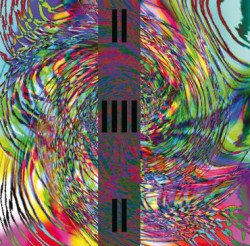 Front 242
[Flitered] Pulse
Alfa Matrix
Front 242's Pulse was released to mixed reactions in 2003, with many fans of the band's definitive releases rejecting the transition towards a more esoteric, techno-influenced sound. Time has proven to be fairly kind to the album and the accompanying Still & Raw EP. Despite some noodly instrumental moments (which have a charm of their own to be fair), many of the songs of the era like "Together" and "7Rain" are fantastic, sounding like millennial updates of the band's classic EBM sound, rendered with all the technological advantages available post the turn of the millennium.
To coincide with remastered reissues of Pulse and Still & Raw comes [Filtered] Pulse, a selection of songs from both releases compiled into a single volume. While the reason for the release might be shaped by the pragmatic desire to compile a tracklist that can fit on a single vinyl LP, it ends up being a fairly interesting listen for those who haven't visited this material since its release. In essence it's a collection of the most clearly defined songs minus the lengthy instrumental passages, with the new context throwing some light on the more subtle songwriting ideas the band was engaging in at the time.
Beyond the storming mid-tempo clamour of "Together" and the burbling, high-speed vs slow-build tension of "One", the songs on [Filtered] Pulse reflect a thoughtful, measured tempo in line with the band's classic Art + Strategy credo. "Triplexxxgirlfriend" builds up a mournful melody from a few simple sequences, with a particularly understated vocal from Jean-Luc De Meyer, depth apparent in the artful sound design used to fill out the mix. "Strobe" and "Loud" are laidback and groovy examples of millennial electronica, complete with judicious use of glitch and percussion loops that speak to the broader palette the band was drawing from. These aren't all-time classic Front 242 songs by any means, but they're good songs and worthy of some consideration in the grander scheme of the band's catalogue.
Of course the necessity of a release like [Filtered] Pulse in 2016 is worth questioning. The promotional material from Alfa Matrix is quick to point out that the tracks were selected and sequenced by 242's Daniel B, and while that does lend the compilation some legitimacy, you can be forgiven for questioning why anyone who isn't set on buying the vinyl wouldn't be better off just making a playlist in iTunes. In fact it may be best to consider the release in those terms, not a replacement for the extant records it represents – and thus not running the risk of rewriting the band's history by omission – but as a different lens on an overlooked element of one of Our Thing's most important acts.