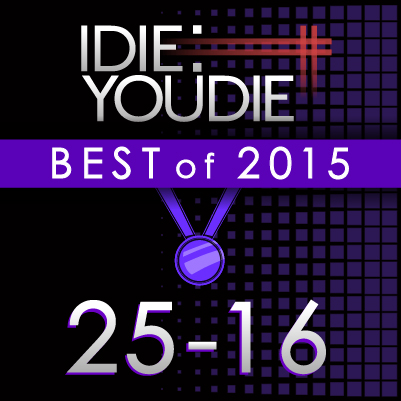 It's that time of year again friends. We could give you a whole spiel about the subjective nature and dubious empirical value of Top X Albums lists (and that topic just might crop up on the Year End podcast), but we imagine you already have your own thoughts on the merits and limitations of exercises like these. For our part, we've come to regard them not just as a nice way of rounding off a year's writing here at I Die: You Die (the Internet's #1 resource for industrial music exegeses written by guys who probably spend too much time thinking about pro wrestling), but also as a curatorial reflection on the state and shape of Our Thing. Which trends or styles are starting to produce truly solid work? Whose comebacks after long absences paid off? Which enduring artists have found new ways of forging ahead? Which angry young upstarts are truly coming into their own? At the end of the day, all this list represents are our opinions (albeit opinions borne out of rather focused study and consideration of all this stuff), but we hope that it can also serve as a jumping off point for continued conversation and debate about this music. Holler at us in the comments about your own picks or thoughts on ours, and thanks for joining us as we send 2015 out with our favourite records of the year.
Another quick housekeeping note (and another possible thread of discussion on this week's podcast): as with last year, we have excluded a few albums that are pertinent to Our Thing, but which have received plenty of attention from larger publications than this one. If'n you're curious whether we think you should check out 2015's releases from Killing Joke, and Prurient, the answer is an emphatic yes.
Onwards to glory!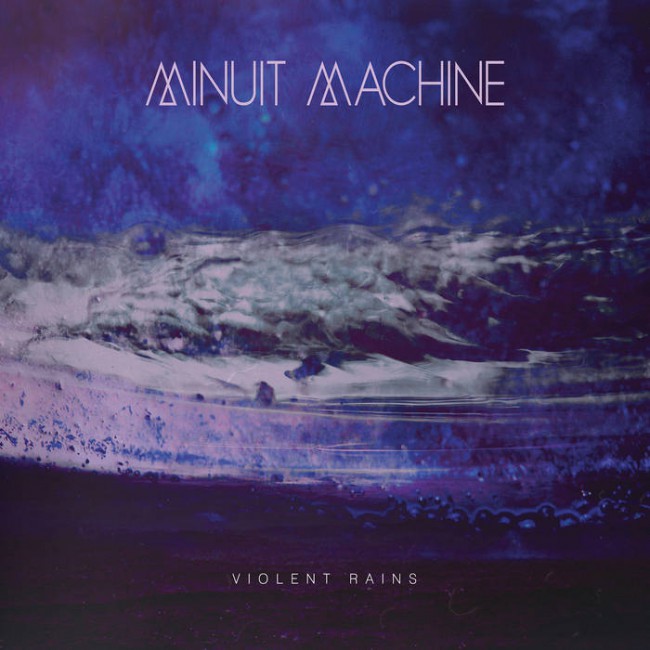 25. Minuit Machine
Violent Rains
No Emb Blanc Records
Minuit Machine are swimming in the densely populated confluence where darkwave, post-punk, and synthwave meet. It's easy for a young band to get lost in the plethora of acts of that ilk, especially in Europe, but the strength and range of songs the Parisian duo has brought to their sophomore LP makes them a versatile and invigorated force in that hotly contested area. It's not just the fiery defiance of "Battles", the doomed romanticism of "Everlasting", or the big sky dreaminess of "Honey" which cinches Violent Rains as one of the year's best listens, but Amandine Stioui's preternatural confidence in switching between those moods in a tightly packed storm of a record. Read our full review.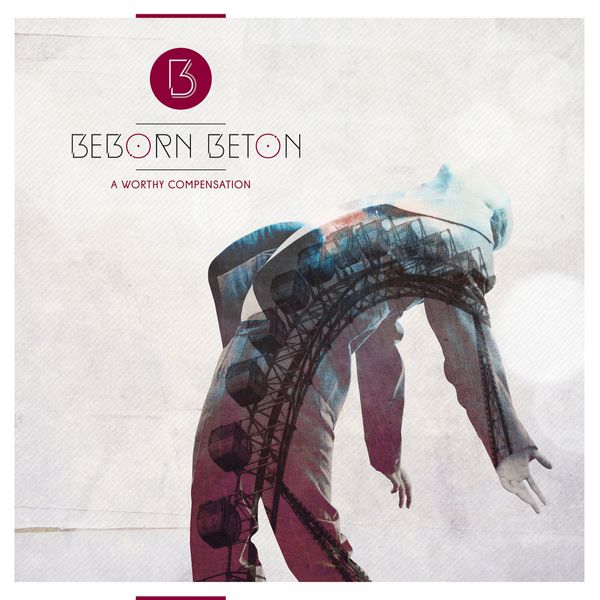 24. Beborn Beton
A Worthy Compensation
Dependent Records
German synthpop act Beborn Beton's first album of the new millenium has its faults, no doubt. Some dodgy production choices and a couple of puzzling nods to current electronic music aren't enough to detract from Beborn's greatest strength, namely their keen ear for sticky hooks and rock solid songwriting. "Daisy Cutter", "Last Day On Earth", and the title track stand with the band's best tracks from the nineties, speaking to a much deeper catalogue than the group is usually credited with. In many ways this is the perfect comeback record in that it does not deviate or try to reinvent the band, sixteen year absence be damned. At a time when we find ourselves reassessing the value of millennial synthpop, it's nice to have one of one that era's best and brightest back in the fold. Read our full review.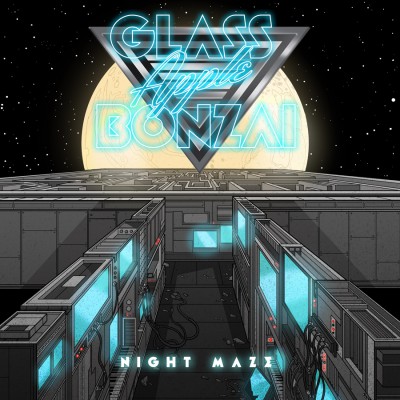 23. Glass Apple Bonzai
Night Maze
A Giant Robot Ate My Drum Machine
The problem with so much retro-fetishism synthpop is that it reduces the complex range of styles and emotions to a neon blur, forgoing much of the genre's emotional and structural complexity for easy signifiers that say "EIGHTIES!", but not much beyond. Daniel X Belasco's Glass Apple Bonzai avoids that trap by diving headlong into longing, desire, and uncertainty on sophomore effort Night Maze. Nodding to the melancholic moments of the genre's forebearers on tracks like "The Stars" and "Dancing on the Moon", GAB side-steps total sad-bastardism by keeping the bright production sheen and classic analogue synthtones right out in front. "I Can't Feel" is as catchy and upbeat a song about emotional betrayal as we've heard this year, and is a good example of what Bonzai does well: invoking the character of the popular synth music of yesteryear and imbuing it with a wide range of relatable feelings and ideas. Read our full review.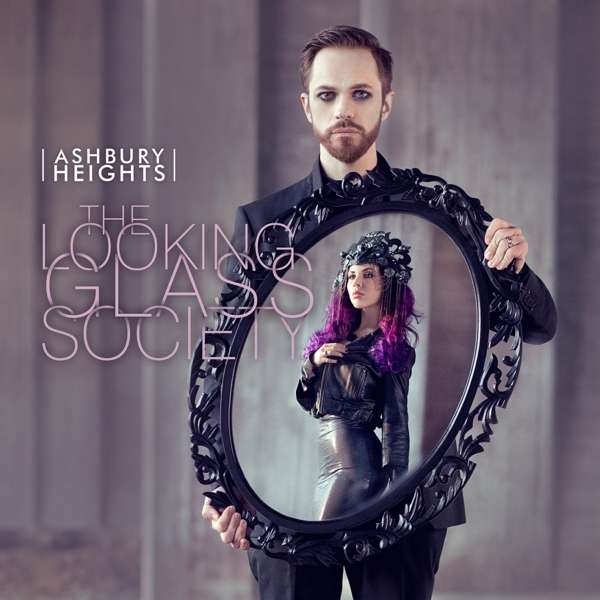 22. Ashbury Heights
The Looking Glass Society
Out Of Line
No one quite blends glamour and regret like Anders Hagström. Three albums in, the dynamic between Ashbury Heights' impeccable electro/synthpop presentation which screams mass appeal and the resolutely insular and personal lyrics Hagström delivers is starting to look less like an irresolvable paradox and more like an absolutely necessary tension. Would "Ghost Spirit Mother" feel less like a stinging statement of personal defiance if it wasn't carried by clouds of harmonies and a thumping beat? Would the ennui-heavy reveries of "Phantasmagoria" seem rote if it wasn't framed in an elaborately sprawling club tune? These are questions we thankfully need not answer as one of Sweden's most compelling songwriters continues to chart a course guided only by his conscience and muse. Read our full conversation about the record.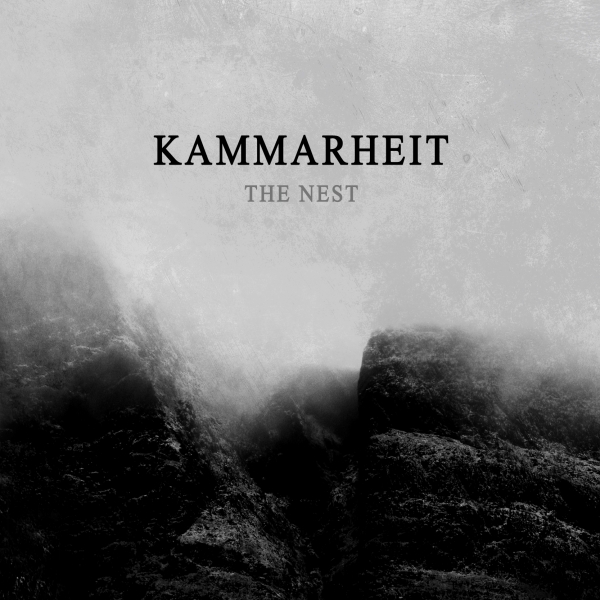 21. Kammarheit
The Nest
Cyclic Law
The Nest came across our desk heavy with expectation. in the ten years since The Starwheel was released, plenty of folks were inspired by that record to try their hand at dark ambient, and would go on to develop and elaborate upon their own sounds, all while Pär Boström stayed mum, with only the odd assurance filtering out that, yes, new material was being worked on. In a genre often describe as expansive and dream-like, which often attempts to assimilate itself with the listener's consciousness, The Nest stands out. Resolutely devoted to its own architecture, The Nest is rife with recurring passages and themes seemingly rife with internal meaning and logic beyond the ken of outsiders. Boström spent that decade well, crafting an insectoid labyrinth we perhaps simply lack the physiognomy to fully enter. Read our full review.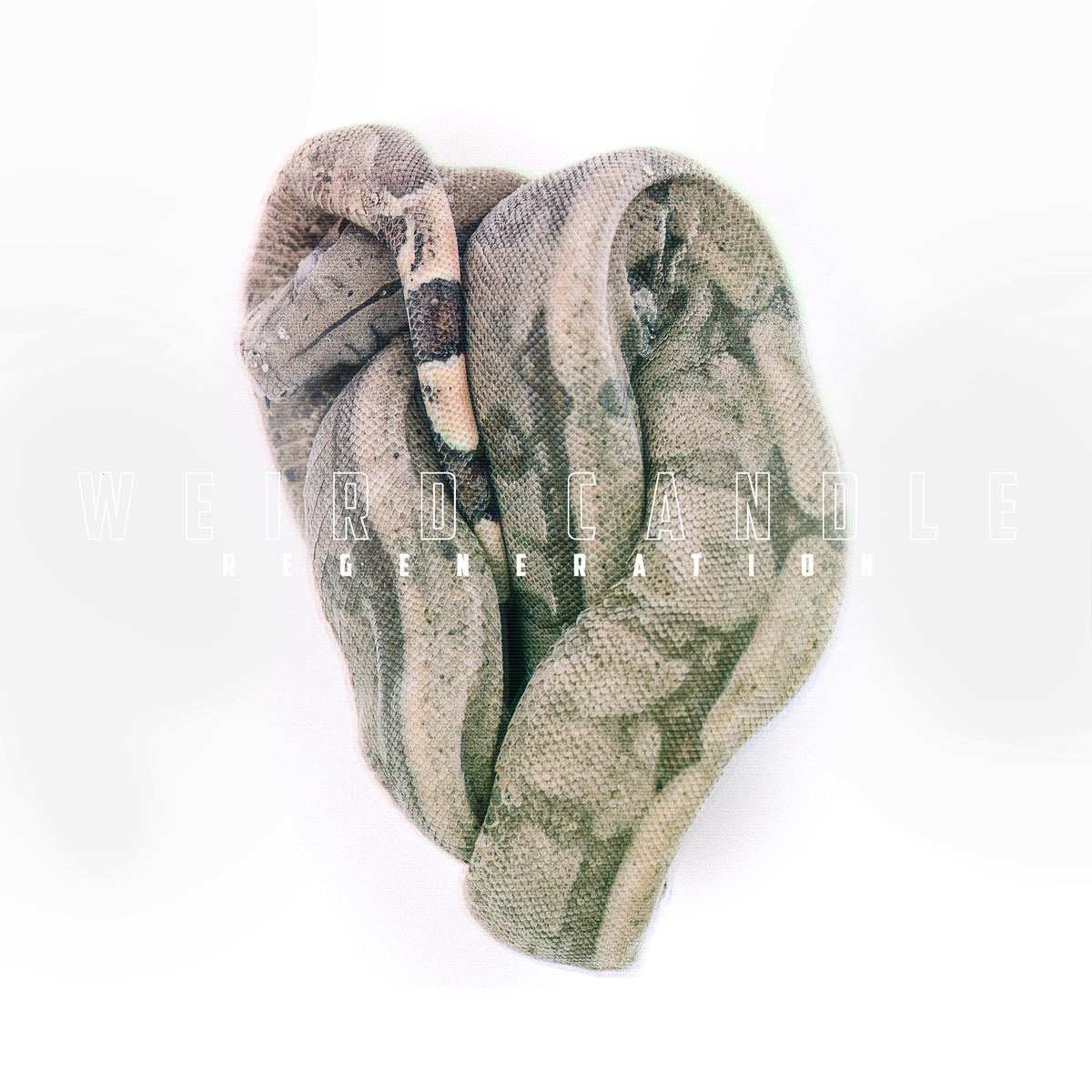 20. Weird Candle
Regeneration
Weyrd Son
Weird Candle (and much of Vancouver's new dark stuff in general) are akin to William Gibson's famous description of his Night City: "a deranged experiment in social Darwinism, designed by a bored researcher who kept one thumb permanently on the fast-forward button." Mutant punk which actually mutates, Weird Candle are changing through synth, punk, and EBM sounds the way most of us change our socks. As a result, their releases feel more like snapshots or newsletters than consolidated statements. In that sense, Regeneration is a necessary missive for those who don't have the luxury of observing the experiment in real time. Weird Candle were already off and running in a far more violent direction by the time this LP came back from the pressers, but like a still frame from a melt flick, sometimes a frozen gesture speaks to a larger transformation. Read our full review.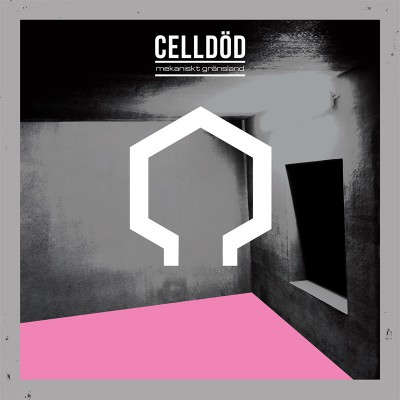 19. Celldöd
Mekaniskt Gransland
Suction Records
Anders Karlsson's Celldöd makes a decidedly menacing breed of hardware-based EBM. The chirping, reverberating sound of Mekaniskt Gransland references the stripped down style of Detroit and Berlin electronics, shooting them through with a genuine toughness native to body music, all muscle and minimalism. The unreliability of vintage equipment and the lurching, stomping nature of these songs lends them strength, with considerable energy and effort expended to keep them from shaking apart with each drum hit or bass stab. It's been ages since this particular musical hybrid has felt quite so underground and gritty, or as relentlessly driven and ruthlessly pared down to its absolute core.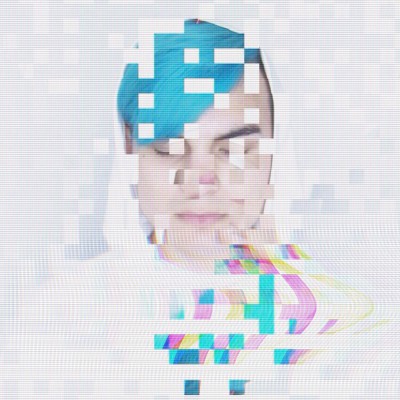 18. Mr.Kitty
Fragments
Negative Gain Productions
Fragments is Forrest Avery Carney's well-deserved victory lap, a record that speaks to the synthwave-inflected electropop gems he's been releasing on an annual basis. Post-exorcism might actually be a more apt metaphor for the sound of the record. While still fraught with the universal malaise that made his previous four LPs so affecting and relatable, Kitty sounds more self-assured than ever before here, his confident stance a match for the high-level of production and songwriting he's achieved. When Forrest directly faces down sorrow on "I Lost You" and anger on "Cycle of Violence" there is no despair in his voice, only determination to persevere and escape the grasp of that which would drag him down. If Mr.Kitty's journey thus far has been one long night of the soul, Fragments is the promise of oncoming dawn and a demonstration of the strength he has to get there. Read out full review.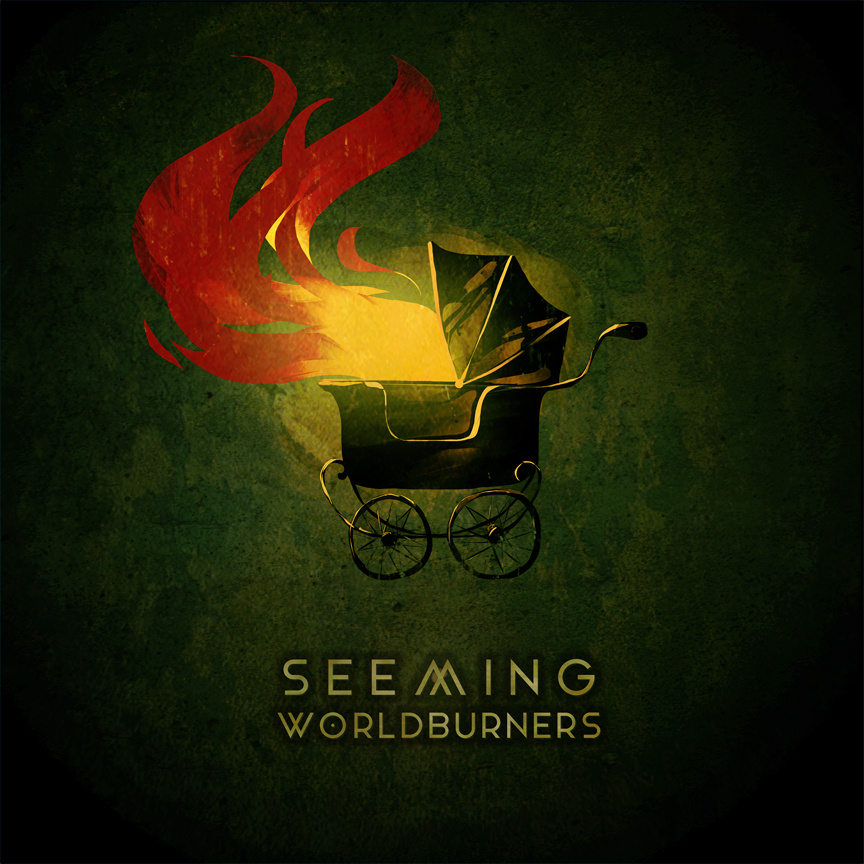 17. Seeming
Worldburners
Artoffact Records
To hear Alex Reed and Aaron Fuleki tell it, Worldburners is intended as a tossed-off placeholder before 2016's ambitious follow-up to 2014's Madness & Extinction (our album of that year – see issue #207, True Believers!). House-cleaning EPs are all well and good, but very few of them are full-blown concept pieces or ably continue from albums of the year with tantalizing markers of expansion. Genre markers are conscripted and exploded across seven tracks of fire-happy ranting and clatter which comes together for some of the year's happiest would-be accidents (though all fires in this neighbourhood should be regarded as suspicious). Following up the unexpected digital apotheosis of the sobering "Holy Fire" with a spoken word MC 900 Foot Jesus cover, and then rounding things off with a Cole Porter goes tropical torch song? The defendants are released on their own recognizance and are allowed (and encouraged) to renew the purchase of gasoline and other accelerants. Read our full review.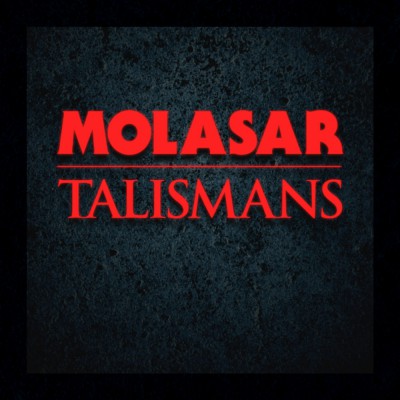 Molasar
Talismans
Telefuture
The name Molasar is a reference to the demonic entity in Michael Mann's The Keep, and presumably a nod to the film's electronic soundtrack by Tangerine Dream. It's as good a touchstone as any for the horror-inflected and highly addictive mix of new beat, EBM, italo disco, and synthwave Chris Gilbert (Mild Peril, Body Party) invokes on Talismans, deploying orch hits and FM pads in the service of a surprisingly breezy and compulsively listenable clutch of songs. It's the sort of thing that Gilbert has demonstrated a great capacity for in the past, but not often distilled down to tracks as easy on the ears and plain fun to listen to as this. Bubbling underneath the album's dark trappings is perfect instrumental electronic pop craftsmanship, blessed with just the right mix of camp and transmitted from the soundtrack to some nonexistent outrun monster movie soundtrack direct to your ears. Read our full review.

We'll be back tomorrow with albums 15-6!